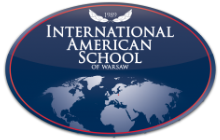 Vice-Principal of the International American School of Warsaw, Christopher Uden, sheds some light on the international school selection process for expat parents moving to Poland in this exclusive Expat Arrivals interview.
Q: Are expats allowed to enrol their children in the public school system of Poland?
A: Expats can enrol to the Polish public school systems. However, given that the language of instruction is Polish many expats decide that this is not a suitable system for their children.
Q: Can you explain the American curriculum and structure of your school as it would relate to the international schools in Poland?
A: IAS offers three programmes within the same school, these are: the Polish Standard System, accredited by the Polish Ministry of Education; the American System, accredited by the Northwest Accreditation Commission; and the International Baccalaureate, accredited by the International Baccalaureate Organisation. As such we offer students and parents a flexible programme that can be tailor-made to their needs. Indeed, IAS is the only school in Poland that offers such a range of graduating diplomas.
Q: Why would you encourage expats to choose an international school versus a public school in Poland?
A: The primary reason would be language. At an international school the students will be able to maintain contact with the English language. Another important reason is curriculum. Internationally mobile parents want to guarantee for their children an education that is transferable and internationally recognised.
Q: What factors should expats consider when choosing an international school?
A: Quality of tuition and contact hours with native speakers. These are the two most important factors as they ensure that the child/children will gain an education that is internationally recognised and useful to the child. Other than theses I would also say that parents should seek to find a community within the school that students will feel part of even if they are there for only a short time. As can be observed on the IAS Facebook page, students both past and present feel a strong affiliation to our school, even if they were only here for a short time. Students maintain contact with one another and year on year class identities are built upon. This can only be achieved by the promotion of a tolerant and inclusive culture, bolstered by a full schedule of school events.
Q: Is there a problem with space in International Schools? Do you recommend registering early? Is there a fee for securing a seat in the school?
A:  At our school it can be a problem to get a place in some grades. We strongly encourage parents to enrol before the summer vacation, in May or June, in order to guarantee a place at the school.
Q: Do schools admit students based on any specific criteria? As an American school is preference given based on nationality or company sponsorship?
A: Fundamental for us is the level of English, as this is the main language of instruction. Accordingly, students are given placement test in English and also Mathematics. Having said this we do offer a full English as a Second Language programme for new students who have problems with English language. No preference is given at our school and any nationality or company. Enrolment is on a first-come-first-served basis.
Q: How does the standard of education in Poland compare with that of the Western world that many of the expats are used to? Class size? Level of professionalism? Understanding of child psychology?
A: The Polish standard programme is a strong programme that encourages both educational and social support for children. Many elements of the social support structure of Polish education are carried over to our international section. Since the education reforms of the 1990s the Polish educational system has greatly improved and is on a par with that of the Western world. Indeed, now that Poland is in the EU, Polish qualifications are transferable within the EU. However, the main problem for expats with following a wholly Polish programme would be the language barrier.
Q: Do expat children seem to have trouble adjusting to their new school environment?
A: Sometimes it can be difficult for expat children to settle, not only into their new school, but into their new place in the world! Living in a foreign country can present children with many new challenges, and for sure this can be stressful for the child. Coming on top of this relocation stress can be the stress of entering a new school environment. It is important that both parents and schools acknowledge these potential causes of stress and work to support the child in coping with these. We at IAS seek to create friendly and supportive environment that helps children to cope with these problems. Indeed, many of our students regard the school, certainly in the early days of their stay in Poland, as a space where they can learn, play, eat and communicate with other international children.
Q: Is there any additional information or words of advice that expats should know regarding the education and school system in Poland?
A: I would say only that parents should get a clear idea of what the schools offer. Look at the web sites and Facebook pages of the schools, and try to answer the question – does this school look like a place where my child will be happy? That is the most important question: a school can have the best facilities and educational materials but without a key student- and community-based ethos that encourages the student to grow academically and socially, the student will achieve very little of their potential.
Q: Why would you encourage expats to enrol their children at IAS? What are the advantages in comparison with other international schools?
A: IAS offers a fantastic, international environment which allows children to grow both academically and socially. Our students achieve great things and, for many of them, IAS feels like a home-from-home. Something else?
Q: Do you hire teachers from other countries like the US, UK, Canada and South Africa? What do you look for when you're hiring?
A: We hire native speakers from various countries. We think it is important for our students to be exposed to various accents in order that they can communicate with people from various countries. Further to this, bringing people from other countries means that they can bring different perspectives on education: these we can incorporate into our programme, allowing us to encourage a truly international environment.
Q: What does a typical school day involve for teachers and students at IAS?
A: We begin at 8:30am and each day starts with a 13-minute registration period. The registration period is a time when homeroom teachers meet with their students, attendance is taken, announcements made and any issues within the class are solved. This time is essential to setting up the day. After this, students have four lessons before the lunch break and three lessons in the afternoon. We finish school at 3:05pm, apart from on Wednesdays when there is an additional Club hour. During the Club hour pupils can take part in various extra-curricular activities.