Public transport in Barcelona is efficient, affordable, well-maintained, clean and safe. Regional trains and the more city-focused Metro are the friendliest to foreigners, with signage and ticket purchases in English.
Some expats find driving in Barcelona easier than in other large cities, but drivers face heavy congestion and parking difficulties. Expats should keep in mind that signage and street names are in Catalan.
Expats moving to the city can depend on public transport, and those in surrounding towns will find plenty of affordable and convenient modes of transit.
It is advisable to master the vocabulary for transport, such as "ticket" and "addresses" in Spanish as well as Catalan.
---
Public transport in Barcelona
The majority of Barcelona's transportation services participate in an integrated tariff system. One fare applies across the subway, buses, trams and regional FGC and RENFE commuter trains. If the journey lasts for less than one hour and 15 minutes only one trip or unit will be charged.
The wider region is divided into six zones to calculate fares. Central Barcelona is in Zone One. Expats living outside the city will most likely live in Zone Two. Prices increase as the number of zones travelled increases. 
A range of ticket options exists based on the number of journeys or the number of days used. Discounted tickets are available for people younger than 25 and seniors, while children under four do not pay. Monthly passes and multiple-trip tickets are also available.
Metro trains
With six subway lines and one funicular train, Barcelona's Metro is the best bet for stress-free travel. Signage is posted in Spanish, Catalan and English. Automated ticket machines can be used in all major languages, though announcements are made in Spanish and Catalan. Metro tickets can be purchased at local Metro stations and at ServiCaixa bank machines.
Bus
Learning the bus routes in Barcelona takes practice and patience, but familiarising oneself with the extensive system of over 100 routes is time well spent.
While the Metro might place commuters in the general vicinity of where they need to be, the bus can bring them to their destination's doorstep.
Bus stops have maps and a schedule posted in the bus shelter waiting area. If there is no shelter, there will be a street sign displaying the bus route. Many different bus lines use the same stops, so when someone sees their bus approaching they should hold out their arm to alert the driver.
Single journey tickets can be bought upon boarding, while travel cards and monthly passes can be purchased at Metro stations.
Tram
Six lines make up the above ground, zero emissions tram system which extends to territory less covered by the Metro. Lines T1, T2 and T3 cover some popular neighbourhoods not well-served by the Metro, including Pedrables, Esplugues de Llobregat and Sant Just Desvern. Line T4 runs on the opposite side of Barcelona and has stops in Vila Olímpica and Diagonal Mar, areas where many expats choose to live.
RENFE trains
Officially La Red de los Ferrocarriles Españoles, RENFE trains refer to the Spanish railway network. RENFE Cercanías are regional commuter trains that operate in Spain's major cities. RENFE trains are part of the integrated tariff system in Barcelona, although non-integrated fares are also available. These trains link surrounding towns to Barcelona, while some RENFE stations connect with the Metro and FGC.
Taxis
Barcelona's black and yellow taxis are plentiful and easy to hail. Rates are reasonable and should be posted in the cab. Expats should ensure the meter is reset before they begin their journey.
Tipping is not required and will probably result in a surprised, but very happy driver. Some people give the driver the remaining change or a small tip of around five percent.
Drivers are generally trustworthy, friendly and reliable. While some may understand some basic English, to avoid pronunciation confusion it is very helpful for expats to have their destination in writing or to know a landmark near it.
Foreigners should be aware that Spain's strict transport laws have resulted in a ban on lift sharing services such as Uber and Lyft in the city.
---
Walking in Barcelona
Walking the streets of Barcelona is an outright pleasure. Expats will find the city's mild weather, amazing architecture and medieval alleys make for plenty of pedestrian opportunities.
Of course, expats should exercise more caution in transitional neighbourhoods, tourist hotspots and under the cover of darkness. Barcelona has been appointed one of the pickpocket capitals of the world but, apart from petty theft, expats need not be too worried about more serious crime. 
---
Cycling in Barcelona
Bike lanes already exist on some of the main streets and the city council is continuously working to make Barcelona more bike-friendly. Bicycles can also be brought on the Metro, Trams and FGC, depending on the time and number of travellers.
Buying a bicycle is not a necessity as the city's popular Bicing bike-sharing service offers a practical alternative with bike stands positioned throughout the city. 
To take advantage of the service, riders simply insert their membership card at one of the designated stands, choose a bike and get going. When a person arrives at their destination, they re-insert their card and drop off the bike. Charges are incurred based on the time the bike is used, as long as it's under two hours. 
---
Driving in Barcelona
Expats moving to central Barcelona may want to reconsider purchasing a car. Parking is extremely limited, and those who do own vehicles in the city centre are often forced to hire a space in a private garage. Rates are typically expensive but vary greatly depending on the neighbourhood and the type of garage.
Drivers should also prepare themselves for their fair share of dents and scrapes. No matter where a person parks in Barcelona, the insanely narrow spaces and the congestion during crunch times means that no vehicle escapes unscathed for long.
Many expats live on the city outskirts or surrounding towns where cars seem more necessary, but even here it's not essential. 
Avancar, the community sharing programme, allows residents to rent a car for trips to the supermarket, weekends at the Costa Brava and anything in between. Cars can be booked online and retrieved at a nearby parking garage.
Are you an expat living in Barcelona?
Expat Arrivals is looking for locals to contribute to this guide, and answer forum questions from others planning their move to Barcelona. Please contact us if you'd like to contribute.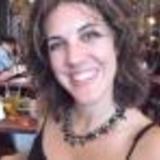 Jennifer Lo Prete
Our Expat Expert
Jennifer Lo Prete is a writer and marketing consultant. In 2009 she and her family packed their bags (ahem, entire house) into a 40-foot container and moved to Barcelona. On her blog Orange Polka Dot she writes about living life as an expat family in Spain, her obsession with Spanish grocery stores and local culture and traditions. Jennifer is also the co-author of the green parenting guide, "Itsabelly's Guide to Going Green with Baby". When she is not translating school newsletters from Catalan to English, Jennifer enjoys knitting, reading, sewing and swimming.
Expat Health Insurance
Cigna Global

With 86 million customer relationships in over 200 countries, Cigna Global has unrivalled experience in dealing with varied and unique medical situations and delivering high standards of service wherever you live in the world.
Moving Internationally?

Sirelo has a network of more than 500 international removal companies that can move your furniture and possessions to your new home. By filling in a form, you'll get up to 5 quotes from recommended movers. This service is free of charge and will help you select an international moving company that suits your needs and budget.