Mallorca is large enough to offer a variety of landscapes, yet small enough to make getting around relatively easy. The island measures 110km from Cap de Formentor in the north to Sant Elm in the southwest, and is some 70km wide. 
---
Driving on Mallorca
In general, main roads on Mallorca are very good and – with the exception of Palma and its environs, and commuter times – traffic is often fairly light. Not surprisingly, the main road through the Tramuntana mountain range has many hairpin bends, so journeys take longer than one would expect for the distance; driving through the mountains calls for particular care in the summer months, when traffic is heavier and tourist coaches (which need extra space on the bends) use the route.
Palma de Mallorca has a motorway ring road known as the Via Cintura. From this road, motorways link Palma to the southwest (Ma 1), the north (Ma 13), and the southeast (Ma 19). The road from Palma to the second city, Manacor, in the east, is a very good dual carriageway (Ma 15). The speed limit on motorways is 120kph; main roads 100kph. Look for speed limit signs on smaller roads and in towns and villages – and be aware that speed cameras (fixed and mobile radar) are increasingly being used.
Potential hazards when driving on Mallorca:
Some Mallorcan drivers.

Inaccurate indicating – particularly at roundabouts.

Double parking in towns and villages.

Large pelotons of cyclists at certain times of the year.

Pedestrian crossings located just off roundabout exits and near corners. 
Legal issues to bear in mind when driving on Mallorca:
Seat belts must be worn by all vehicle occupants.

Drivers should always have their licence and insurance papers with them.

A fluorescent waistcoat must be carried inside the vehicle, to wear in the event of an accident or breakdown.

Drink/drive laws are strict. Random breath tests are carried out.

Guardia Civil officers often do spot checks for sobriety, papers, etc, and are often found waiting on roundabouts of main roads.
If parking on the street – anywhere on Mallorca – check whether a pre-purchased ticket is necessary. Palma has 16 municipal car parks, offering a total of more than 4,500 parking spaces.
---
Importing a car into Mallorca
If intending to bring a vehicle when moving to Mallorca, it's recommended that one seeks advice from a local specialist company that can assist with this type of operation, as the bureaucratic process of obtaining new Spanish registration plates can be quite time-consuming and complicated – and there are costs involved. Residents driving foreign-plated vehicles from EU countries can do so for only 30 days before they must have their vehicles re-registered with Spanish plates. There can be large fines for those who don't comply.
---
Public transport on Mallorca
Palma's Intermodal Station in Plaza d'España is the hub for train, metro and bus services. The Intermodal Card can be purchased for use on any of those services and offers significant savings for regular public transport users. The station is located underground and can be accessed by escalator, lift or stairs.
Buses
Two main bus companies operate on Mallorca: EMT (the municipal transport company) covers routes across Palma and outlying areas; TIB buses and coaches (with their distinctive yellow and red livery) cover the whole of the island and, in Palma, use the Intermodal Station – where tickets can be bought from machines or the ticket office. Tickets for EMT buses can be purchased at in the city. Regular bus users buying a bono covering multiple journeys will save money. An integrated travel system means that bus services are found at most of the island's railway stations, so that passengers can complete their journey to outlying destinations.
Trains
There are two train routes on Mallorca served by Transports de les Illes Balears (TIB): Palma-Sa Pobla and Palma-Manacor; both services use the same electrified line which passes through the large central town of Inca before reaching the junction station of Enllaç, where the line splits for Sa Pobla in the north, and Manacor in the east. Passengers must change trains here: beyond Enllaç, older diesel trains operate on the still non-electrified part of the line.
Trains run hourly between Palma and Sa Pobla, and Palma and Manacor, with a journey time of a little over an hour. The shared line means more frequent trains on the Palma-Inca stretch, with some express services during the morning rush hour. One disadvantage of the service is that the last trains from Palma are very early by Spanish standards. The latest, for Manacor, leaves at 10:15pm. Fares are reasonable.
"Orange Blossom Express"
Mallorca's traditional narrow gauge rail service is operated by the private company Ferrocarril de Sóller from its own station in Plaza d'España, linking Palma and the mountain valley town of Sóller. Started in 1912 to transport citrus fruit from the Sóller valley to the port of Palma, it's now one of the island's most popular tourist attractions, as the 27.3km route features spectacular scenery and no fewer than 13 tunnels. There are five trains daily from Palma, and four from Sóller. A tram service links Sóller and its port. The line is usually closed for a part of winter for maintenance.
Metro
Mallorca's metro services one route, between Palma and the university, stopping at seven other stations on the way. The full journey takes just 13 minutes, and frequency varies between every 15 minutes and hourly, depending on time and day; it's operational on weekdays only. The service isn't heavily used, so don't expect the crush of the London Underground.
Taxis
Taxis on Mallorca are white, metered, must display the taxi licence and number and, on the passenger window, the fares. The latter depend on day, time, distance and luggage, with supplements for certain journeys. In Palma, there are plenty of taxi ranks and it's possible to also hail an available taxi (displaying a green light) from the pavement. 
Other taxi companies operate elsewhere on the island. In the most popular expat municipality of Calvià, Radio Taxi Calvià's cars are white with a blue stripe on the front doors.
---
Cycling on Mallorca 
Mallorca has an excellent network of cycling routes and a road network of some 1,250km, so it's no surprise that the sport is popular on the island. There are around 170 cycling clubs on Mallorca and, during the cooler months, keen cyclists and top professional teams travel to Mallorca to take advantage of the favourable climate and bike-riding conditions. Large pelotons can often be seen taking up lane space on the roads.
In Palma, it's easy to travel around on a bicycle, and there are plenty of official bike parks to secure the two-wheeled steed while not using it. 
BiciPalma 
Adults residing in Palma (with resident's card) can apply to join the BiciPalma scheme, which entitles them to use any of the scheme's blue, white and green bicycles, which can be found at (and returned to) any of the 28 bike stations in 15 different areas of Palma. To join the scheme there's an annual fee and a tariff for each time the bike is used. 
---
Walking on Mallorca

Walking and hiking are popular activities on Mallorca, which boasts some excellent signposted routes in the UNESCO World Heritage Site Tramuntana mountain range. Palma is also an easy city to walk around, being compact and with several pedestrianized shopping areas.
---
Further reading
►Read more about living and working on this Balearic island in Moving to Mallorca.
Are you an expat living in Mallorca?
Expat Arrivals is looking for locals to contribute to this guide, and answer forum questions from others planning their move to Mallorca. Please contact us if you'd like to contribute.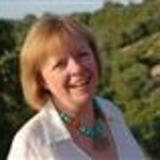 Jan Edwards
Our Expat Expert
Jan worked as a BBC local radio presenter/journalist before moving to rural Mallorca in 2004, to turn a holiday home – purchased in 2002 – into a permanent home. She has since worked as a freelance journalist, writing mainly Mallorca-related articles, initially for several island-based publications. Since January 2008 Jan has written regularly for abcMallorca magazine, and been its freelance assistant editor since December 2010. Other publications carrying Jan's articles have included The Telegraph (international edition), Living Spain, Food & Wine, Writers' Forum, and several websites.
 
Jan's radio work continues in a small way: she presents (from home) a weekly 'What's on in Mallorca' feature on Talk Radio Europe, based on the Spanish peninsula. Check out her blog
Living in Rural Mallorca
.
Expat Health Insurance
Cigna Global

With 86 million customer relationships in over 200 countries, Cigna Global has unrivalled experience in dealing with varied and unique medical situations and delivering high standards of service wherever you live in the world.
Moving Internationally?

Sirelo has a network of more than 500 international removal companies that can move your furniture and possessions to your new home. By filling in a form, you'll get up to 5 quotes from recommended movers. This service is free of charge and will help you select an international moving company that suits your needs and budget.