Expats moving to Mallorca will find few destinations more desirable or effortless than this, the largest of the four Balearic islands of Spain. Since the fifties the Mediterranean island has proved a magnet for tourists and this has created a sound and safe infrastructure benefiting both visitors and residents alike. 
The capital of Palma has grand architectural sites, art galleries, shops and museums. It also provides excellent international schools, private and state hospitals and transport links, with most European capitals reached by air within two hours.
Despite Spain's troubled economy, Mallorca remains reasonably buoyant thanks to its thriving tourism industry, which accounts for approximately 80 percent of the island's income. Construction and agriculture - particularly potato and almond production for export - represent the island's other main industries. For this reason most expat employment is to be found in tourism and related service businesses. 
The islanders speak Mallorquí, a dialect of Catalan although all speak Castilian Spanish with many understanding English, German and French.
The joy of living in Mallorca, an island steeped in history, is that the climate is typically Mediterranean with dry hot summers and cool, wet winters, and it offers a fantastic variety of landscapes. From the furrowed and imposing Tramuntana mountain range in the northwest - now a UNESCO heritage site - to the Llevant hills in the east, the scenery is both wild and gentle with orchards and ancient stone terraces laden with olive, almond and fruit trees. 
The sunny southwest coast attracts the greatest number of expat residents, particularly for its well-maintained and golden beaches, although those seeking a more authentic, rural existence choose the agricultural central Es Pla, or the north and east of the island. 
Property prices and the cost of living are relatively high, partly because of Mallorca's island status but also because it is increasingly becoming a destination that attracts affluent holidaymakers, yachties and new five-star hotel developers. All the same, the likes of Magaluf and Arenal remain value for money resorts for younger visitors.
Mallorca has a long and turbulent history from prehistoric times through to Roman and Moorish reigns culminating with the Kings of Aragon and Spanish rule. Culturally the island is famous for its Talaiotic settlements, Myotragus 'mouse-goat' - now extinct for 3,000 years - and for its lively traditional folklore, fiestas and local gastronomy, as well artistic and literary heritage. The English poet Robert Graves set up home in the celebrated village of Deia in the northwest, and Frederick Chopin and his lover, George Sand, once spent an uncomfortable winter in the mountain village of Valldemossa. Many celebrities flock to this area of the island for its natural beauty, tranquillity, orchards brimming with oranges and lemons and its rugged coastline. Despite its small scale, Mallorca has an efficient railway network and a historic train that runs from Palma to the hidden valley of Soller in the northwest. 
Culinary delights include the snail shaped, ensaimada pastry, a throwback to Moorish times, almond cake, and the famed sobrasada sausage, cured with paprika and spices. Mallorca is also developing viticulture of a very high quality.
---
Further reading
►See Lifestyle and shopping in Mallorca for information about the attractions the island has to offer
---
Living on Mallorca?
Are you living on Mallorca? We are always looking for local "expat experts" to contribute to our Spain guide and to answer forum questions for people moving or planning to move to Mallorca. Please contact us if you would like to contribute.
Are you an expat living in Mallorca?
Expat Arrivals is looking for locals to contribute to this guide, and answer forum questions from others planning their move to Mallorca. Please contact us if you'd like to contribute.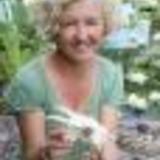 Anna Nicholas
Our Expat Expert
Author and journalist, Anna Nicholas has lived for more than a decade in the northwest of Mallorca with her husband, Alan, and 15 year old son, Ollie. She has written five humorous titles about rural life in Mallorca, and writes regular blogs and articles for Telegraph Expat and the Majorca Daily Bulletin. Every year she runs an international marathon for charity and is passionate about the menagerie of animals who share her mountain home.
Expat Health Insurance
Cigna Global

With 86 million customer relationships in over 200 countries, Cigna Global has unrivalled experience in dealing with varied and unique medical situations and delivering high standards of service wherever you live in the world.
Moving Internationally?

Sirelo has a network of more than 500 international removal companies that can move your furniture and possessions to your new home. By filling in a form, you'll get up to 5 quotes from recommended movers. This service is free of charge and will help you select an international moving company that suits your needs and budget.