New arrivals will find that their first few months in Istanbul will fly by, especially as they're caught up in discovering the city's intricacies. However, after a while, the thrill of discovery can subside as newcomers settle into "real life" and find themselves needing to escape from the big city.
Here are some options for weekend adventures, most of which are only a few hours' drive away from Istanbul.
Edirne
Edirne is a two-hour drive to the west of Istanbul, close to the border with Greece and Bulgaria. The city can be visited for a day trip or weekend getaway from Istanbul. It was the capital of the early Ottoman Empire and has some wonderful Ottoman architecture and mosques. The easiest way to reach Edirne from Istanbul is to take a bus, although there are daily trains from Istanbul.
Gallipoli and Troy
Gallipoli is an elongated peninsula stretching from the Thracian mainland, between the Gulf of Saros and the Dardanelles. It is about a four-hour drive southwest of Istanbul. There are several coach tours which travel directly from Istanbul. Thousands of people come here on Anzac Day to pay their respects and visit the First World War battlefields and memorials. Nearby is the ancient city of Troy, a UNESCO World Heritage Site and national park, where visitors can see a replica of the Trojan horse.
Polonezköy 
Polonezköy means "Polish village", which is exactly what this once was. It is a thickly forested area on the eastern side of Istanbul. Polonezköy makes a good day trip, especially in the summer. There are numerous restaurants in the village, some serving traditional Polish meals. There are also a few guesthouses and hotels for those wishing to make a weekend of it.
Sapanca Lake
Sapanca Lake (Sapanca Gölü) is situated east of Istanbul. It offers beautiful scenery a couple of hours' drive from the Asian side. The area has become popular for day trips and weekend breaks from Istanbul. 
Skiing in Kartepe
The closest ski slope to Istanbul is Kartepe. It is only a couple of hours' drive away and makes for an ideal day trip. It is a small slope however and serious skiers might feel dissatisfied. It also gets crowded at weekends. For more serious skiing, Uludağ is a good option, but this is further east and might necessitate a two- or three-day trip at least.
Bursa and Iznik
Bursa is a four-hour bus ride from Istanbul. It's about 12.5 miles (20km) inland from the Sea of Marmara. The city was the first capital city of the Ottoman Empire. The fastest way to get to Bursa from Istanbul is by boat. The historical city of Iznik, located on the eastern shore of Lake Iznik, is nearby. This region offers an ideal two- or three-day trip from Istanbul. Bursa has many examples of stunning Ottoman architecture, particularly the Grand Mosque, while Iznik is famous for its glazed tiles.
The Princes' Islands (Adaları)
The Princes' Islands are a collection of islands in the Sea of Marmara just to the southeast of Istanbul. They are a short ferry trip away from Istanbul. They can easily be visited either for a day-trip or as a weekend getaway. Cycling around the island is popular, as is meandering through the island's quaint, villa-lined roads.   
Are you an expat living in Istanbul?
Expat Arrivals is looking for locals to contribute to this guide, and answer forum questions from others planning their move to Istanbul. Please contact us if you'd like to contribute.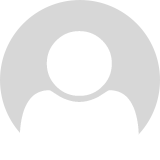 Shireen
Our Expat Expert
Shireen Mistry has recently returned to Bombay after living in Istanbul for 5 years. Her time in Istanbul (2003-2008) was spent exploring and getting to know the city intimately. She has also travelled around Turkey and finds the country a beautiful and fascinating place, and the people gentle and friendly. She particularly enjoyed discovering boutique hotels in various regions of Turkey, as she believes that a charming hotel set in beautiful surroundings enhances the whole travel experience of discovering a new place. Shireen made it a point to learn the Turkish language, so as to fully be able to immerse herself in the country. From 2006-2008, Shireen was Co-Chairwoman of the International Women of Istanbul, a highly regarded and well established voluntary organisation that served as a social group for foreign women in Istanbul, as well as a volunteer group for several local women's and children's charities. Amongst some of the activities of the IWI, were the organisation of several orientation tours around various parts of Istanbul for newcomers and also several cultural and cooking programmes. Being a part of this organisation has enabled Shireen to gain a deeper insight into Istanbul, and Turkish life in general, so much so that she now considers Turkey her second home.
Expat Health Insurance
Cigna Global

With 86 million customer relationships in over 200 countries, Cigna Global has unrivalled experience in dealing with varied and unique medical situations and delivering high standards of service wherever you live in the world.
GeoBlue

GeoBlue is one of the best international health insurance plans for US expats abroad or internationals residing in the USA. The GeoBlue Xplorer plan includes worldwide coverage and great customer service with access to a premium international network of hospitals and doctors including the Blue Cross Blue Shield network in the USA.
Moving Companies
Moving Internationally?

Sirelo has a network of more than 500 international removal companies that can move your furniture and possessions to your new home. By filling in a form, you'll get up to 5 quotes from recommended movers. This service is free of charge and will help you select an international moving company that suits your needs and budget.