Istanbul offers expats a wonderful lifestyle that is exotic yet familiar and full of comforts, surprises and delights. The Turkish metropolis is a culturally fascinating city for expats to relocate to. It features diverse and unique leisure and lifestyle options for just about anyone. Expats can indulge in Ottoman restaurants, an abundance of bazaars and shopping opportunities, as well as a vibrant nightlife, world-class sporting facilities and Istanbul's famed Turkish baths.
---
Shopping in Istanbul
New arrivals will find a shopping landscape characterised by a hodgepodge of modern, antique, unique and kitsch buys.
The Grand Bazaar is an excellent starting point. Other famous shopping markets include the Egyptian Market, also known as the Spice Bazaar, and the Beyazıt Square flea market, which can both be treasure-troves when it comes to bargains.
Otherwise, Nuruosmaniye Caddesi is known for its exquisite jewellery, while its adjacent side streets are home to many art boutiques and independent stores.
---
Eating out in Istanbul
Turkish cuisine combines an amazing variety of colours and bold flavours. It flaunts Mediterranean, Middle Eastern, Central Asian, Western and Balkan influences. The cuisine varies from region to region depending on the produce available.
Eating out in Turkey is a social event. Families and friends often come together over a meal. Meals at local restaurants tend to offer good value. Expats can also find good deals in establishments that don't serve alcohol. However, as in many other cities, restaurant prices in Istanbul increase significantly in the main tourist areas.
In Turkey, breakfast is the main meal of the day. A typical breakfast in Turkey typically consists of fresh bread, cheese, cold meats, yoghurt, honey, olives, eggs and fruit. Expats who are coffee lovers should also enjoy a cup of Turkish coffee. Other popular food items are pede, kebabs, and baklava.
---
Nightlife in Istanbul
There are many bars and nightclubs in Istanbul. The more distinctive spots are the open-air clubs near the Bosphorus which are only open in the summer. With everything from belly dancers to cutting-edge techno beats, those who enjoy a good party will be thrilled to discover Istanbul's dynamic nightlife as trendy clubs, bars and cocktail lounges abound.
---
Culture and concerts in Istanbul
Expats can indulge in a wide variety of cultural activities in Istanbul. The city offers a comprehensive programme of concerts, ballet and opera. There are also concerts held at the time-worn Hagia Irene, which is a Byzantine church that has been reopened for cultural events.
Rock bands occasionally visit Istanbul and there are regular jazz performances at clubs. There is, of course, no lack of Turkish culture, including Turkish popular music and whirling dervish shows.
---
Cinemas in Istanbul
Istanbul has a number of cinemas, which are found mostly in the malls. The latest English films are shown with only a slight delay from their original release dates. All films are shown in their original language with Turkish subtitles.
---
Sports and leisure in Istanbul
The city presents many options for leisure and sporting activities. Football is enormously popular in Turkey and Istanbul hosts Beşiktaş, Fenerbahçe and Galatasaray, fierce rivals and the country's most celebrated football clubs.
In terms of exercise, there are many swimming pools and tennis courts around the city and gyms are widely available. There are also several golf and country clubs for expats to join.
Are you an expat living in Istanbul?
Expat Arrivals is looking for locals to contribute to this guide, and answer forum questions from others planning their move to Istanbul. Please contact us if you'd like to contribute.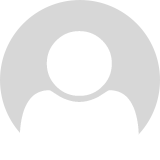 Shireen
Our Expat Expert
Shireen Mistry has recently returned to Bombay after living in Istanbul for 5 years. Her time in Istanbul (2003-2008) was spent exploring and getting to know the city intimately. She has also travelled around Turkey and finds the country a beautiful and fascinating place, and the people gentle and friendly. She particularly enjoyed discovering boutique hotels in various regions of Turkey, as she believes that a charming hotel set in beautiful surroundings enhances the whole travel experience of discovering a new place. Shireen made it a point to learn the Turkish language, so as to fully be able to immerse herself in the country. From 2006-2008, Shireen was Co-Chairwoman of the International Women of Istanbul, a highly regarded and well established voluntary organisation that served as a social group for foreign women in Istanbul, as well as a volunteer group for several local women's and children's charities. Amongst some of the activities of the IWI, were the organisation of several orientation tours around various parts of Istanbul for newcomers and also several cultural and cooking programmes. Being a part of this organisation has enabled Shireen to gain a deeper insight into Istanbul, and Turkish life in general, so much so that she now considers Turkey her second home.
Expat Health Insurance
Cigna Global

With 86 million customer relationships in over 200 countries, Cigna Global has unrivalled experience in dealing with varied and unique medical situations and delivering high standards of service wherever you live in the world.
GeoBlue

GeoBlue is one of the best international health insurance plans for US expats abroad or internationals residing in the USA. The GeoBlue Xplorer plan includes worldwide coverage and great customer service with access to a premium international network of hospitals and doctors including the Blue Cross Blue Shield network in the USA.
Moving Companies
Moving Internationally?

Sirelo has a network of more than 500 international removal companies that can move your furniture and possessions to your new home. By filling in a form, you'll get up to 5 quotes from recommended movers. This service is free of charge and will help you select an international moving company that suits your needs and budget.