It's a fascinating place, but expats might be dismayed at the lack of annual events in Riyadh. Nevertheless, expats who aren't afraid to immerse themselves in the local culture will find a number of events in Riyadh.
A lot of what happens in the city doesn't have any specific time or date due to the severe weather conditions, but annual festivals usually take place in the same quarter every year.
Annual King's Cup Camel Race (February/March)
The Annual King's Cup Camel Race is held during February or March. More than 2,000 riders participate in the competition, most of whom have been trained in the art of camel riding since childhood.
Al-Janadriyah Festival (March/April)
The vibrant Janadriyah Annual Heritage and Cultural Festival is held every year, showcasing the best of Saudi culture, customs and traditions. Visitors can take part in numerous activities and view displays of regional architecture, craft, cuisine, markets and folklore. It's a unique opportunity for expats to go back in time to the beginnings of Arab culture.
Riyadh Date Festival (June/July)
Saudi Arabia produces more than 100 varieties of dates. This festival gives expats a taste of the famous varieties like Ajwah, Amber, Nabt Tat Ali, Nabut Sultan and Suqri dates.
Riyadh Festival for Shopping and Leisure (July)
Held every year in July, this festival is a shopaholic's dream. Goods like garments, accessories, electronics, traditional jewellery and shisha are all available at the appointed souqs.
Riyadh Motor Show (November/December)
The annual Riyadh Motor Show is the region's oldest and most important car show. It attracts large crowds who are eager to get up close to the latest luxury products, and draws buyers who are interested in the latest models from the motoring world's top names. Expats can also spend time in the impressive Hall for Luxury Cars.
Reem International Circuit (October to April)
The Reem International Circuit is a motorsports venue near Riyadh. Situated in the desert, it has a go-karting track, drag strip and an area for off-roading. The circuit holds international car and motorcycle races, attracting thousands of visitors each year.
Eid Al-Fitr and Eid Al-Adha Festivals
The two annual Eid feasts are the biggest Muslim festivals and are celebrated with great ceremony in Riyadh. Eid Al-Fitr comes right after the holy month of Ramadan. Eid Al-Adha takes place after the Hajj pilgrimage. There are massive celebrations all over the city at malls, embassies and in the streets. Residents get into the spirit by decorating their homes and preparing sumptuous meals for family and friends. Many shopkeepers also show their generosity by providing free Eid gifts with each purchase, like chocolates and toys for children.
Are you an expat living in Riyadh?
Expat Arrivals is looking for locals to contribute to this guide, and answer forum questions from others planning their move to Riyadh. Please contact us if you'd like to contribute.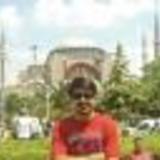 Mudy Khan
Our Expat Expert
The greatest power lies with anonymity, information and silence. I am an engineer by mindset; a soldier by profession; and a defender of my country. I am a wanderer by nature who wants to explore the world and communalise different personal experiences of life with citizenry. I am a freelance writer, nature amorist, avid squash player, novice golfer, and an ardent follower and admirer of Bedouin culture.

I am also a member of the local branch of Hash House Harriers, feel free to contact me to learn more about what activities are available for expats.

Email: mudy102@gmail.com

Fav Quote :  "The basic unalterable difference between soldiers and civilians is that civilians never work more that they are paid for. (Erwin Rommel)."
Expat Health Insurance
Cigna Global

With 86 million customer relationships in over 200 countries, Cigna Global has unrivalled experience in dealing with varied and unique medical situations and delivering high standards of service wherever you live in the world.
GeoBlue

GeoBlue is one of the best international health insurance plans for US expats abroad or internationals residing in the USA. The GeoBlue Xplorer plan includes worldwide coverage and great customer service with access to a premium international network of hospitals and doctors including the Blue Cross Blue Shield network in the USA.
Moving Companies
Moving Internationally?

Sirelo has a network of more than 500 international removal companies that can move your furniture and possessions to your new home. By filling in a form, you'll get up to 5 quotes from recommended movers. This service is free of charge and will help you select an international moving company that suits your needs and budget.