---
Essential info for Singapore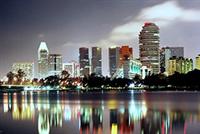 Population
: Over 5 million
Major religions
: Buddhism, Christianity
Capital city
: Singapore
Legal system
: Parliamentary republic
Main languages
: The official languages of Singapore are English, Malay, Mandarin Chinese and Tamil. English is the language of administration, and the language used most often in the professional and the academic world. Singlish, a patois combination of English, Chinese and Malay syntax and idiom, is also widely spoken.
Time
: GMT +8
Electricity
: 230 volts, 50Hz. Typically, a three-pin, square-shaped plug is used.
Currency
: The Singapore Dollar (SGD), divided into 100 cents
Tipping
: Most hotels and restaurants include a standard 10 percent service charge. An additional gratuity is always appreciated but not necessary.
International dialling code
: +65
Emergency numbers
: 999 (police), 995 (ambulance, fire)
Internet TLD
: .sg
Transport and driving
: Public transport infrastructure in Singapore is excellent and owning a car is not necessary. In fact, hiring or buying a car in Singapore can be difficult as one needs to obtain a Certificate of Entitlement, which can be costly. Furthermore, imported cars have a 41 percent customs duty imposed on them. These are all mesaures enforced to discourage people from driving in Singapore. For those that do decide to drive, cars in Singapore drive on the left.