Canada's biggest city has a large foreign-born population, and each and every one of the areas and suburbs in Toronto is a testament to its ethnic and cultural diversity.
Toronto's many neighbourhoods are located within one of 10 distinct areas: Etobicoke, York, North York, West End, Downtown, Midtown, Uptown, East York, East End and Scarborough.
The city's vibrant downtown core is a robust mix of commercial and residential property, making it an ideal place to live, play and work. That said, one can expect to pay a premium for condos and houses in the area. Areas further out from the city centre generally have more affordable housing options.
Expats should keep in mind that there are many neighbourhoods to discover and explore and it's important not to rush the process of finding a home in Toronto.
---
Uptown

Bedford Park
Home to several good elementary schools, Bedford Park has become a destination of choice for families with small children. Located just outside of the city centre, this area has a number of useful amenities such as good transit, a local library and plenty of playgrounds.
North Toronto
North Toronto is located in one of the city's fastest growing areas, and one targeted for city redevelopment. Families benefit from the selection of schools and access to parks and other facilities. Meanwhile, at the intersection of Yonge and Eglinton, towering condos and lively shopping and entertainment options create a vibrant urban atmosphere.
---
Midtown

The Annex
With its proximity to the University of Toronto, the Annex is a favourite of students and creative professionals who appreciate its casual, artsy atmosphere. Its bars, bakeries, cafes and pubs make it a great place to socialise.
Forest Hill
This is one of the city's most exclusive and attractive neighbourhoods, adorned with dignified mansions, tree-lined streets and prestigious private schools. Favoured by the wealthy and well heeled, Forest Hill has a distinctly small-town atmosphere and is well connected to the rest of Toronto.
Yorkville
Yorkville is a glamorous yet charming neighbourhood, popular with visiting celebrities and locals alike. It is famous for its high-end designer stores, four-star hotels and gourmet eateries, all within walking distance of stunning Victorian-era homes on quiet streets. Available residential properties in Yorkville are hard to come by and extremely expensive.
---
Downtown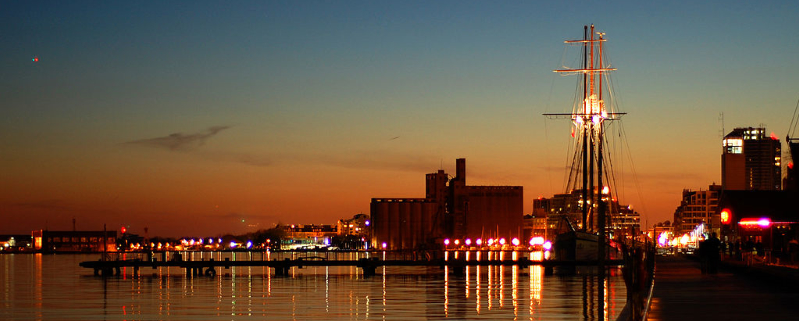 King West Village
King West Village is an area which is experiencing rapid growth. This newly hip neighbourhood is a favourite with young singles and couples, thanks to its proximity to downtown office buildings and an array of pubs and nightclubs. Much of the housing here is in the form of upmarket condos.
Harbourfront
Harbourfront is known for its plentiful condos with stunning views of Lake Ontario. This is the perfect spot to enjoy a breezy stroll by the lake, take a ferry to the Toronto Islands, or visit Harbourfront's many antique stores, restaurants and galleries. Harbourfront is one of Toronto's main cultural centres. The area's architectural flair and unbeatable location make it a highly desirable place to live.
---
West End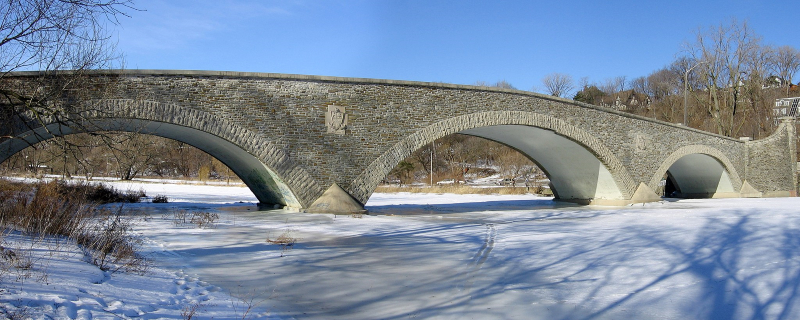 Junction Triangle
This hidden gem was a one-time industrial and commercial area run through with railroad tracks. Today it is increasingly popular as a residential area, with the construction of townhouses and lofts. It is enviably close to High Park, good shopping and the subway (although many residents are also avid cyclists).
The Kingsway
The Kingsway is one of the city's most affluent areas. Large-lot, single-family detached Tudor homes on the side streets give the neighbourhood the look and feel of a quiet English village. In addition, older apartment buildings stand alongside newer condominiums near the Old Mill subway station.
Old Mill
The plentiful parkland, old-world charm and picturesque beauty of Old Mill has made it a sought-after area. It stands along the banks of the Humber River yet is close to plentiful shopping in Bloor West Village.
---
East End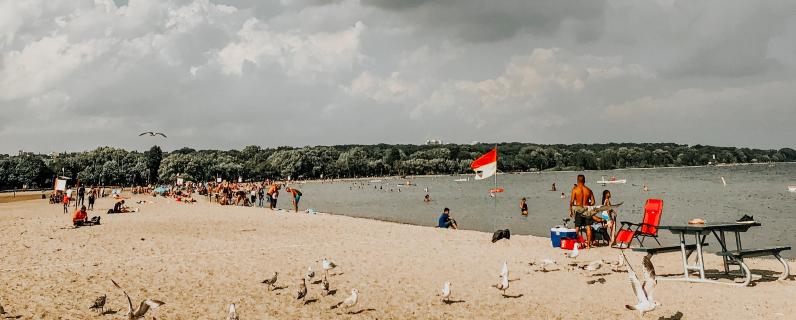 The Beaches
This is one of the most coveted addresses in Toronto, with charming one-of-a-kind old homes beside Lake Ontario rarely becoming available. It has been said that the community looks more like a lakeside resort town than a big city neighbourhood.
Leaside
Leaside is always in high demand. In addition to a good selection of schools, it is known for its family-friendly parks, good public transit and handy shopping. Housing prices reflect this, with home buyers coming mostly from upper-middle-income families.
Guildwood
Established as an artists' colony in the 1920s, Guildwood is now an up-and-coming yet quiet family neighbourhood. Residents can walk to the lake in minutes, and get to Union Station by train in under half an hour.
---
North York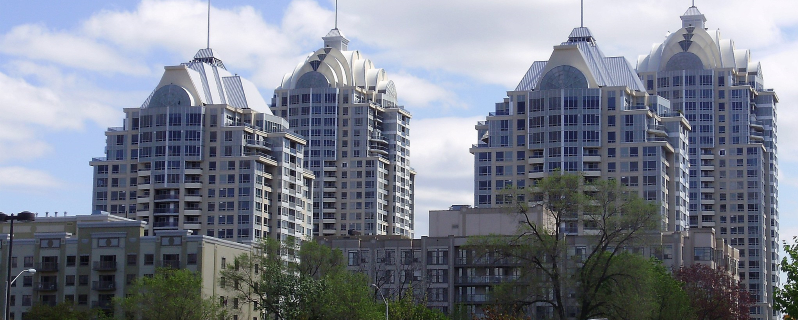 York Mills
This was once a heavily industrial area but is now one of the city's most affluent neighbourhoods, with luxury condos and gracious homes. The area's train station plus its proximity to major roadways make it a favourite of commuters.
Glen Park
Culturally rich Glen Park is home to large numbers of Italian and Orthodox Jewish families and new immigrants from around the globe. There are several good schools in the area, making it a great pick for families with young children.
---
Further reading
►Learn more about the city's property market with Accommodation in Toronto
Images: Uptown by Eja2k (Wikimedia Commons), Midtown by Jeff Hitchcock (Wikimedia Commons), Downtown by John Vetterli (Wikimedia Commons), West End by John Vetterli (Wikimedia Commons), East End by Elza Kurbanova (Unsplash), North York by GTD Aquitaine (Wikimedia Commons).
Are you an expat living in Toronto?
Expat Arrivals is looking for locals to contribute to this guide, and answer forum questions from others planning their move to Toronto. Please contact us if you'd like to contribute.
Expat Health Insurance
Cigna Global

Cigna Global can tailor an international health insurance plan to perfectly fit the needs of you and your family. With 86 million customers in over 200 countries, Cigna Global has unrivalled experience in dealing with varied and unique medical situations and delivering high standards of service wherever you live in the world.
William Russell

William Russell is a boutique insurance company, that values itself on its great customer service and is underwritten by Allianz. They provide health, life, and income protection insurance for expats around the world. With a global network of 40,000 hospitals and doctors, their health insurance plans are designed so that they follow you to whatever country you move to next.
Moving Companies
Moving Internationally?

Sirelo has a network of more than 500 international removal companies that can move your furniture and possessions to your new home. By filling in a form, you'll get up to 5 quotes from recommended movers. This service is free of charge and will help you select an international moving company that suits your needs and budget.