Education and schools in Indianapolis are known for being innovative and offering exceptional standards. New arrivals in the Circle City must take a few factors into account when choosing schools for their children. These include the proximity of the school to their places of residence and work, the standard of teaching, the type of school and, of course, tuition fees.
Parents will also have to decide whether to enrol their children in a public school, private school or a private special-needs programme and whether to obtain the services of a tutor.
Read Education and Schools in the USA to learn more about the national education system.
---
Public schools in Indianapolis
The quality of public schooling in Indianapolis varies, and parents will have to explore options thoroughly before committing to a school.
There are 11 public school districts serving the residents of Indianapolis, the biggest of which is Indianapolis Public Schools (IPS), which serves more than 30,000 students, making it the second-largest public school district in Indiana. The 11 districts operate a range of traditional public schools, as well as magnet and charter schools.
Admission to public schools in Indianapolis is usually based on zones. Students living in a local area may enrol at the school in that area at little to no cost, but if students wish to attend schools outside their zone, they may be required to submit academic records (of a certain level), references, and perhaps even pay tuition. That said, there are public school districts that offer open enrollment, meaning students can move between districts under certain conditions, such as overcrowding at their current school.

Charter schools
Charter schools are considered semi-autonomous public schools that receive public funds. Indianapolis's charter schools operate under a contract with public school districts, which details how the school will be organised and managed, methods of assessment, goals and programmes. Charter schools do need to follow a state-mandated curriculum, although there is more flexibility as to how it is designed. Students may choose to enrol in a charter school regardless of where they live and whether they fall in a particular school zone. If there are more enrolments than places available, students are admitted using a lottery system.
Magnet schools
Magnet schools are classified as public schools but with specialised courses or curricula and typically offer bespoke programmes in science, technology, engineering, maths, performing arts, or languages. The term "magnet" refers to how these schools typically draw students from across normal boundaries, such as school zones. There are magnet schools at elementary, middle, and high school levels, and they are primarily funded by the state, but they receive additional outside funding and aren't bound by US curricula and can instead develop their own.
Some magnet schools may have admission requirements that allow them to select their students. This could be in the form of an entrance exam or an audition. That said, the vast majority of magnet schools accept all applicants or, similar to charter schools, use a lottery system.
Useful links: 
---
Private schools in Indianapolis
Newcomers to Indianapolis may choose to enrol their children in a private school. These provide a higher quality of education, better facilities, advanced placement and honours programmes, superior sports programmes, and a more comprehensive range of extracurriculars than public schools. Student-to-teacher ratios are also much lower in private schools, with the average in Indianapolis being around 13:1.
Private education does come at a cost though, and parents must factor tuition fees into their budget, along with additional expenses associated with private schooling, such as uniforms, books, field trips, and other extracurricular-related fees.
Indianapolis has more than 120 private schools of differing standards and price ranges, serving more than 27,000 students. The average tuition fee is upwards of USD 7,000, and the average acceptance rate is around 80 percent. Most private schools in Indianapolis (more than two-thirds) are religiously affiliated, generally Roman Catholic and Christian.
---
International schools in Indianapolis
Expats relocating to Indianapolis may prefer to have their children continue the curriculum of their home country. One institution in Indianapolis, the International School of Indiana (ISI), offers students access to the certified full-continuum International Baccalaureate (IB) programme and immersion programmes for its students in Spanish, French and Mandarin, with students picking up a third language in Grade 6.
Founded in 1994, ISI offers high-quality education for three-year-olds through to Grade 12 and serves more than 500 students. The school plays a vital role in the increasingly global business community of Indianapolis and provides an environment where students can associate with other expat children.
Useful links
Parents looking for an international education for their children should visit ISI's website to learn more about the school's offerings and admission requirements.
---
Special-needs education in Indianapolis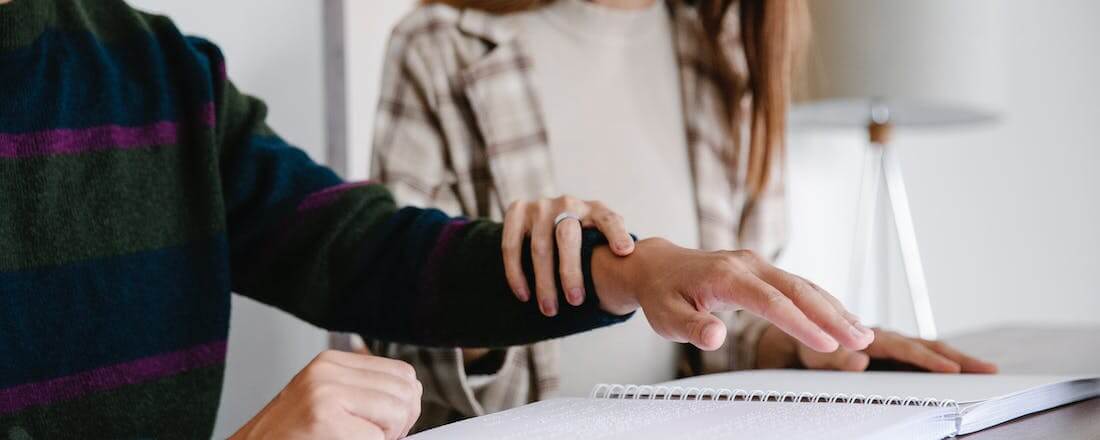 Indianapolis's law stipulates that each local school corporation must make available special education and related services to all eligible children ages 3 through 21. This law guarantees all students with disabilities the right to a free appropriate public education designed to meet their individual needs. It also offers protection for the rights of students with disabilities and their parents.
Public and private schools in Indianapolis make provision for special-needs students, including support structures and programmes for children with mental, developmental, behavioural or physical disabilities. If the disability is too severe for the child to attend a public or private school, Indianapolis has several special education centres and facilities that are specifically geared towards children with special needs.
Useful links
The Indiana Department of Education provides comprehensive information on the standard of special-needs education across the state as well as the resources available to students, teachers and parents.
---
Tutors in Indianapolis
Whether your child is having trouble comprehending Grade 4 science, or whether they require some help tackling university entrance exams, private tuition can be of great help, and Indianapolis has no shortage of good tutors.
Schools can often recommend reputable private tutors in the field where extra help is required, or parents could approach any of the many tutoring companies operating in Indianapolis. Web portals could also point parents in the direction of legitimate and vetted tutors, but they are advised to do thorough research on the company before admitting their child into their care.
Tutors can be a great source of mentoring, confidence-building, and individualised learning, and sessions can be conducted at a learning centre, at your home, or via video call.
---
Further reading
►Learn about the city's family-friendly neighbourhoods on the Areas and Suburbs of Indianapolis page
Photo credits: Education by Thomas Kolnowski from Unsplash; Special-needs education by Eren Li from Pexels.
Are you an expat living in Indianapolis?
Expat Arrivals is looking for locals to contribute to this guide, and answer forum questions from others planning their move to Indianapolis. Please contact us if you'd like to contribute.
Expat Health Insurance
Cigna Global Health Insurance - 10% off any plans bought in November and December 2023

With Cigna, you won't have to rely on foreign public health care systems, which may not meet your needs. Cigna allows you to speak to a doctor on demand, for consultations or instant advice, wherever you are in the world. They also offer full cancer care across all levels of cover, and settle the cost of treatments directly with the provider. Cigna is currently offering a 10% discount for seniors (over 60) on their Silver package.
Moving Internationally?
International Movers. Get Quotes. Compare Prices.

Sirelo has a network of more than 500 international removal companies that can move your furniture and possessions to your new home. By filling in a form, you'll get up to 5 quotes from recommended movers. This service is free of charge and will help you select an international moving company that suits your needs and budget.

Get your free no-obligation quotes from select removal companies now!