With over 60 carmakers at its peak, Indianapolis has a rich history of manufacturing, but new arrivals working in Indianapolis these days are likely to be employed in the service or business industries. As in many Midwestern cities, deindustrialisation took its toll on Indianapolis, resulting in the closure of most automotive plants.
Nowadays, Indy's economy is unrecognisable from those heady days and mostly revolves around healthcare, insurance, and tourism generated through major sports events and conventions. That's not to say the city's economy isn't thriving. It's much more diversified than a few decades ago and has seen an influx of younger workers, with job growth climbing steadily. The city's influx of young, skilled jobseekers is also driven by its relatively gentler cost of living as compared to other nearby cities.
---
Job market in Indianapolis
New arrivals in Indianapolis shouldn't struggle to find a job. The city currently boasts eight Fortune 500 companies, while sports tourism also plays a significant role. Sprawled over 560 acres just west of the city is the famous Indianapolis Motor Speedway, which sees hundreds of thousands of people descend on the city every May to watch the most-attended sporting event in the US, the Indianapolis (or Indy) 500.
Other major sporting events include the Brickyard 400 and the Men's and Women's NCAA Basketball Tournaments. These, as well as the annual conventions hosted in the city, contribute tens of millions to Indianapolis's job creation and revenue collection.
Healthcare and insurance professionals moving to the city will also have their pick of jobs as a few pharmaceutical, healthcare and insurance companies are headquartered in Indianapolis or have their regional offices in the city. Logistics companies are also widespread, and the city is home to the second-largest FedEx Express hub in the world. The Indianapolis International Airport is also one of the busiest for air cargo transport and employs thousands in the city.
Those who work in education should also come by jobs fairly easily. Apart from hundreds of schools, the city is also home to a host of popular higher education institutions, such as Ball State University, Butler University and Indiana University-Purdue University Indianapolis.
---
Finding a job in Indianapolis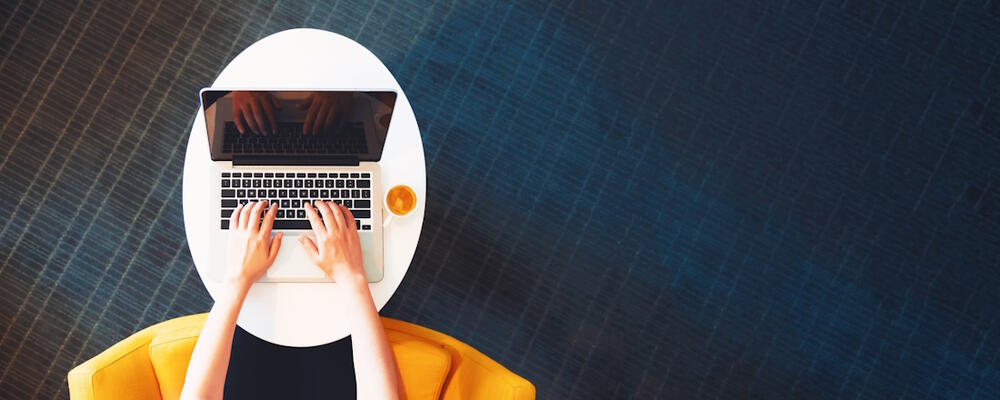 When searching for a new job in Indianapolis, new arrivals will do well to start their search online. Employers will often advertise new vacancies on various web portals and sites such as LinkedIn or on recruiting sites.
Industry-specific agencies, be they in healthcare, insurance, hospitality or sports, are also a good way to go, as they have intimate knowledge of the job market and will help connect suitable candidates with employers.
Being a rather compact city known for its 'small-town feel', Indianapolis has remarkably tight-knit communities and networks that welcome newcomers and are quick to lend a helping hand in the search for jobs.
Useful links
Operated by local publication, Indianapolis Star, IndyStar is one of the most popular job boards in the city.
IndianaJobNetwork has a host of listings from companies across the state.
---
Work culture in Indianapolis
As in any city, the work culture in Indianapolis largely depends on the individual's particular industry and company. Generally speaking though, Indy is much slower-paced than the notorious rat races of big East Coast cities such as New York, and the vibe is a bit more laid-back, with a healthier work-life balance.
These days, Indianapolis's workforce is rather young, and its economy is vibrant and shows growth across various sectors. Unemployment is remarkably low, and job security is generally stable, with workers guaranteed the right to work without the obligation to join a union – a right not all that common in Midwestern cities.
Big national and Fortune 500 companies calling Indianapolis home often provide their employees with a substantial range of benefits, opportunities, and career growth, while smaller start-ups in the tech and hospitality industries allow for more flexibility, if not as many benefits.
Are you an expat living in Indianapolis?
Expat Arrivals is looking for locals to contribute to this guide, and answer forum questions from others planning their move to Indianapolis. Please contact us if you'd like to contribute.
Expat Health Insurance
Cigna Global Health Insurance - 10% off any plans bought in November and December 2023

With Cigna, you won't have to rely on foreign public health care systems, which may not meet your needs. Cigna allows you to speak to a doctor on demand, for consultations or instant advice, wherever you are in the world. They also offer full cancer care across all levels of cover, and settle the cost of treatments directly with the provider. Cigna is currently offering a 10% discount for seniors (over 60) on their Silver package.
Moving Internationally?
International Movers. Get Quotes. Compare Prices.

Sirelo has a network of more than 500 international removal companies that can move your furniture and possessions to your new home. By filling in a form, you'll get up to 5 quotes from recommended movers. This service is free of charge and will help you select an international moving company that suits your needs and budget.

Get your free no-obligation quotes from select removal companies now!