Getting around in Indianapolis is simple and fairly painless. Although the city has no subway rail system (trains do pass through Indianapolis, but they're mostly geared towards interstate travel), the IndyGo is an affordable, user-friendly and efficient bus system that services most of the city with regular and rapid transit electric buses.
Apart from buses, Indianapolis residents travel by foot, car, bike, dockless electric scooter, taxi and ride-hailing service. It's essential for new arrivals and expats to do the necessary research on public transportation options before arriving in the city to determine the most suitable choice for their location, mobility, and budget.
---
Public transport in Indianapolis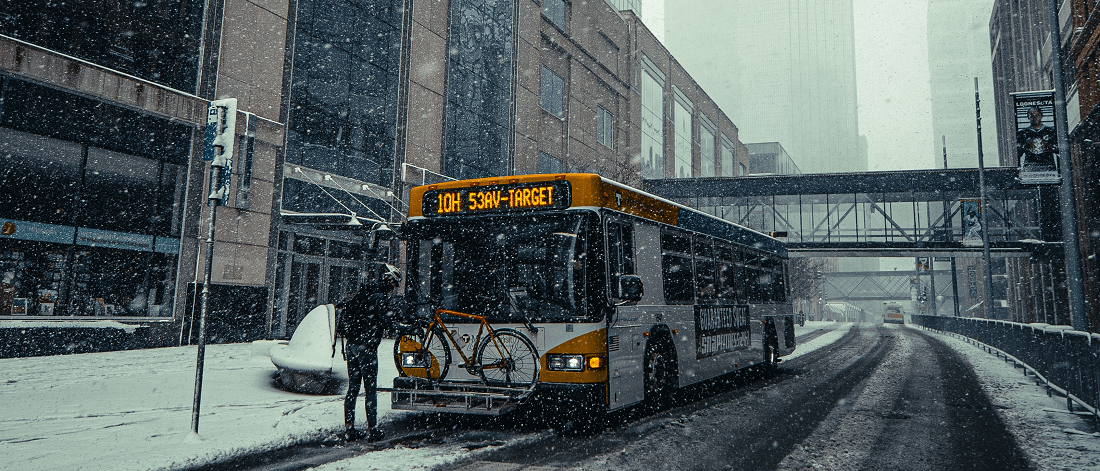 Buses
The most common way of getting around Indianapolis is by bus. Branded IndyGo, the Indianapolis Public Transportation Corporation offers more than 30 fixed routes that criss-cross the city, including the Red Line rapid transit electric buses which traverse a 13-mile north/south route from Broad Ripple through downtown to the University of Indianapolis campus.
There are three ways to pay. The most efficient way is to get a MyKey tap-and-go card, which can be purchased at any ticket vending machine. MyKey is also available as a downloadable app for digital access. Riders can also purchase one-day or seven-day bus passes or pay the bus driver in exact change.
Grab-and-go bicycles
In a push to encourage bicycle commuting, the city now offers 50 convenient bicycle stations and hundreds of bicycles as part of a grab-and-go system called the Indiana Pacers Bikeshare. Riders either purchase an annual pass that allows for unlimited 60-minute rentals, or they can pay a minimal fee per ride. Passes or one-off rides can be acquired at any bikeshare station kiosk or via the Pacers Bikeshare app. Riders may pick up and drop off bicycles at any Pacers dock space, and the service is available all day, every day.
Electric scooters
Similarly, one can also use dockless scooters. Newcomers to the city will find these useful for short local commutes or to cover the short distances between IndyGo stops. To rent one of these, riders must download an app first (Lime, Bird, and Veo all currently operate in Indianapolis) and then scan a QR code to unlock a vehicle. Rides are usually calculated by a timer that is operated by the rider via the app.
Users may only ride on streets and bike lanes, but never on sidewalks, and must ensure that they never park in restricted areas or block sidewalk ramps, private driveways, or parking spaces, as they will be liable for a fine.
Useful links
---
Taxis in Indianapolis
Taxis are available throughout Indianapolis. These can be flagged down, but it's recommended to phone and book taxis in advance. The city also has a bevvy of digital ride-hailing services, including Uber and Lyft (download the apps for these and follow a few easy steps to set up an account), and one could also arrange shuttle buses and limo services for private rides or carpools.
---
Driving in Indianapolis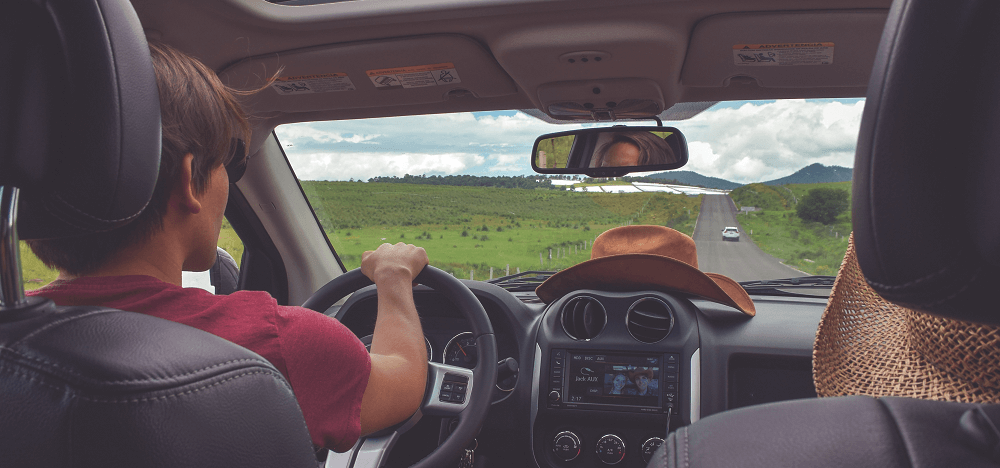 Even though Indianapolis is quite easily navigable by public transport and ride-hailing services, new arrivals and expats may feel more comfortable with their own set of wheels, particularly if their commutes are over longer distances.
To drive legally in Indianapolis, expats must have a valid driving licence. They're allowed to drive legally for one year using a valid driving licence from their home country together with an International Driver's Permit (IDP). If expats intend to stay in Indianapolis for longer than six months or purchase a vehicle, they will have to acquire an Indiana driving licence. Note that International Driver's Permits aren't issued in the US to non-residents, so will have to be obtained in one's home country before travelling to Indianapolis.
US citizens moving to Indianapolis from another state must ensure they secure their Indiana driving licence within 60 days of relocating. Expats will have to pass a vision screening, written knowledge exam and a driving test to secure a driving licence.
After purchasing a new or second-hand vehicle, drivers in Indianapolis – or anywhere in the US – are required to have their licence, car registration, and proof of vehicle insurance with them at all times when using the road.
Useful links
---
Walking in Indianapolis
Residents of Indianapolis also enjoy exploring the city on foot, particularly the downtown area, which is dotted with restaurants, bars and other gems that are often only noticed when walking. If new arrivals can find a new home within the confines of downtown and happen to secure employment in downtown too, they can often walk to the office, perhaps just with a quick bus transfer in between. The city is generally safe for walking (be vigilant after dark), and has a bouquet of lovely parks and fields for running, dog walking, or just to breathe in a bit of fresh air.
---
Air travel in Indianapolis
As a central local with an international airport, Indianapolis is a logistics hub that offers its residents quick access to some of the country's key commercial hubs such as New York. The Indianapolis International Airport offers both local and international flights to more than 53 destinations around the world. The airport is often named the best in North America and serves close to 10 million passengers annually.
---
Further reading
►For recommended neighbourhoods, see Areas and Suburbs in Indianapolis
Photo credits: Bus in Indianapolis by Josh Hild; Driving stock image by Alex Jumper. Both sourced from Unsplash.
Are you an expat living in Indianapolis?
Expat Arrivals is looking for locals to contribute to this guide, and answer forum questions from others planning their move to Indianapolis. Please contact us if you'd like to contribute.
Expat Health Insurance
Cigna Global Health Insurance - 10% off any plans bought in November and December 2023

With Cigna, you won't have to rely on foreign public health care systems, which may not meet your needs. Cigna allows you to speak to a doctor on demand, for consultations or instant advice, wherever you are in the world. They also offer full cancer care across all levels of cover, and settle the cost of treatments directly with the provider. Cigna is currently offering a 10% discount for seniors (over 60) on their Silver package.
Moving Internationally?
International Movers. Get Quotes. Compare Prices.

Sirelo has a network of more than 500 international removal companies that can move your furniture and possessions to your new home. By filling in a form, you'll get up to 5 quotes from recommended movers. This service is free of charge and will help you select an international moving company that suits your needs and budget.

Get your free no-obligation quotes from select removal companies now!