Known as the Crossroads of America because of the high number of highways and rail routes that meet here, Indianapolis is a well-visited city with a diverse culture. The lifestyle in Indianapolis is varied, and new arrivals and expats will find all sorts of activities and events to suit their preferences.
The people of Indianapolis, often referring to themselves as 'Hoosiers', know how to have fun. A typical sports-crazed city, Indianapolis has a brimming sports calendar of just about every code, including the biggest event of the year (and the largest single-day sporting event in the world), the extremely popular Indy 500.
It's not all about blood, sweat and high octane though; culture vultures and foodies can also get their fix in the Circle City. Indy is dotted with a variety of museums, galleries, theatres, unique bars and breweries, exciting eateries and artisanal shops. Those who like to get outdoors won't be disappointed either, as the city is blessed with plenty of tree-lined parks and fields.
---
Sports in Indianapolis

Home to NFL and NBA teams, plus a highly celebrated college sports programme, not to mention the annual Indianapolis 500 motor race, Indianapolis ensures sports fans are never bored.
The Indianapolis 500 (or Indy 500 for short) is the world's oldest currently operational automobile race, the biggest single-day sporting event in the world, and the pride of Indiana. It's held at the Indianapolis Motor Speedway, lovingly referred to as the 'Brickyard', in an enclave suburb of Indianapolis, aptly called Speedway. An open-wheel, open-cockpit formula colloquially known as 'IndyCar Racing', the Indy 500 is one of the most famous and watched races in the world, only second to the Monaco Grand Prix and perhaps the 24 Hours of Le Mans. It attracts upwards of 250,000 people on race day and is an irresistible spectacle of speed, dares and danger.
Those expats or new arrivals from other states with a keen interest in sports that do not involve a racetrack will be thrilled to know that Indianapolis is home to six professional sports franchises: the Indianapolis Colts (NFL), Indiana Pacers (NBA), Indiana Fever (WNBA), Indianapolis Indians (MLB), Indy Eleven (football – or soccer), and the Indy Fuel (ice hockey).
It's also the headquarters of the National Collegiate Athletic Association (NCAA) and the National Federation of State High School Associations (NFHS). Basically, if you're into sports, Indy's the place to be.
---
Arts and culture in Indianapolis
Contrary to belief, Indianapolis is not just for petrolheads and sports fanatics. The city is rich in history, art and culture, from tiny bespoke galleries in districts such as Broad Ripple to museums of just about every persuasion. From street performers and buskers in Fountain Square to historic theatres on Mass Avenue graced by symphony orchestras and Broadway shows.
Besides the Indianapolis Cultural Trail, an 8-mile urban-planned pedestrian and bike pathway connecting neighbourhoods and cultural districts, Indy also has one of the most walkable downtowns of any major city. New arrivals hungry for a bit of culture will love taking in a play or a live show or shopping for hand-made collectables. Other options include sipping on local brews, sitting down to world-class meals, or simply marvelling at the city's charming architecture and soaking up the sights.
Downtown is further characterised by sidewalk cafés, street art and graffiti murals, quaint boutiques, a buzzing nightlife scene with pumping clubs and cosy pubs, and stunning greenways and parks.
The Canal and White River State Park is a particular highlight. One could go for a run, bike ride or relaxing stroll, enjoy an afternoon at the ballpark, browse the Indiana History Center or Eiteljorg Museum of American Indians and Western Art, or even enjoy an outdoor concert.
---
Eating out in Indianapolis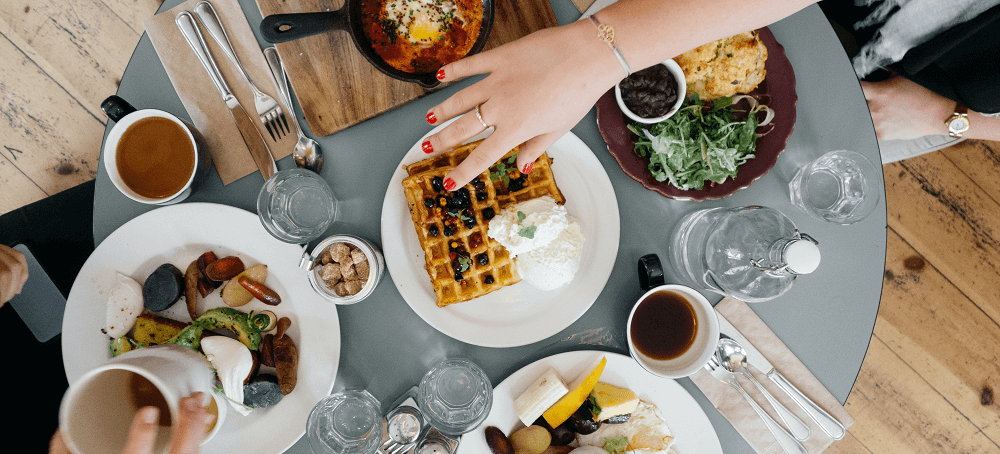 Much of the Midwest seems to be dominated by chain restaurants, but fortunately, Indianapolis has undergone something of a food renaissance in the last few years. It has managed to climb to the top of several 'best food cities' lists in the US, including being named the most 'Underrated Food City in America' by Condé Nast Traveler.
Downtown is chock-full of world-class eateries catering to all tastes, from superb steak houses, farm-to-fork establishments and vegan offerings to Cajun, Creole and Italian eateries, excellent local burger joints, and delis that serve up life-changing sandwiches. Most local restaurants in the city are eco-conscious and aimed at sustainability, highlighting seasonal ingredients and fresh produce. Many pubs also serve up surprisingly delicious and innovative grub alongside vintage cocktails and exceptional brews.
A local and traditional Hoosier speciality that keen foodies will want to try is the breaded pork tenderloin sandwich. Rarely seen outside Indiana borders, this delicious creation consists of a cutlet of pork tenderloin that has been pounded to different degrees, breaded or battered, fried and served on a bun. The bun is topped with onions, mayo and whatever else the specific establishment chooses to add.
---
See and do in Indianapolis
New arrivals to Indianapolis will have an absolute ball exploring their adopted city, as there is a wonderful array of things to see and do in this surprisingly bustling and cosmopolitan Midwest metro. Below are a few highlights of the Circle City that expats will want to check out first.
Indianapolis Motor Speedway
The most celebrated car race in the US, the Indianapolis 500 (or Indy 500 for short) is the world's oldest operational automobile race and the biggest single-day sporting event in the world. It's held at the Indianapolis Motor Speedway, seven miles out of town. The circuit is a 2.5-mile oval track, and the race is 500 miles (804.67 kilometres).
Indianapolis Museum of Art
Housed in the lovely Newfields Park north of the city centre is the Indianapolis Museum of Art. The highly celebrated museum consists of four pavilions: the Krannert Pavilion (American art from pre-Columbian times to the present day and Asian art), the Hulman Pavilion (from Baroque to Neo-Impressionism and the Eiteljorg Gallery of African and South Pacific Art). Renaissance art lovers can visit the Clowes Pavilion, while the Lilly Pavilion features British and American furniture and German porcelain.
Eagle Creek Park
One of the largest municipal parks in the US, Eagle Creek Park covers a total area of 5,300 acres of land and water. A popular destination in the summer, the park rents out all sorts of watercraft at the marina, and visitors can even take sailing lessons. There's a giant playground for kids, treetop zip lines, beach volleyball, and a 36-hole golf course at the Eagle Creek Golf Club. Keen anglers will also have a great time casting for walleye and largemouth bass. The park also hosts regular summer concerts.
Monument Circle
History buffs will enjoy a closer inspection of Monument Circle in downtown Indy, where the Soldiers' and Sailors' Memorial has been standing since 1902 and commemorates the lives lost during the Civil War. The Mausoleum and Memorial Hall are just north of the monument, while the large Circle Center Mall can be found three blocks south.
White River State Park
Smack in the middle of downtown Indy is the sprawling White River State Park. A welcome solace from the scurry of the city centre, the park boasts peaceful greenery and leafy shade. It's also home to an assortment of top tourist attractions, including two museums, a zoo, a baseball park, an IMAX theatre, the NCAA Hall of Champions and the Congressional Medal of Honor Memorial.
Indianapolis Zoo
Also located in White River State Park, the zoo contains several habitats, including an aquarium and huge botanical gardens that cover more than three acres of permanent and changing gardens with flora from around the world. Opened in 1964, the Indianapolis Zoo contributes significantly to worldwide conservation and research and provides specially created and spacious environs for a massive variety of animals.
---
What's on in Indianapolis
With a host of exciting attractions throughout the year, newcomers to Indianapolis will never be bored. The Circle City has a packed calendar of fun events for every age and taste, from food and art festivals to motor-racing extravaganzas. Below is a list of some of Indy's best annual events.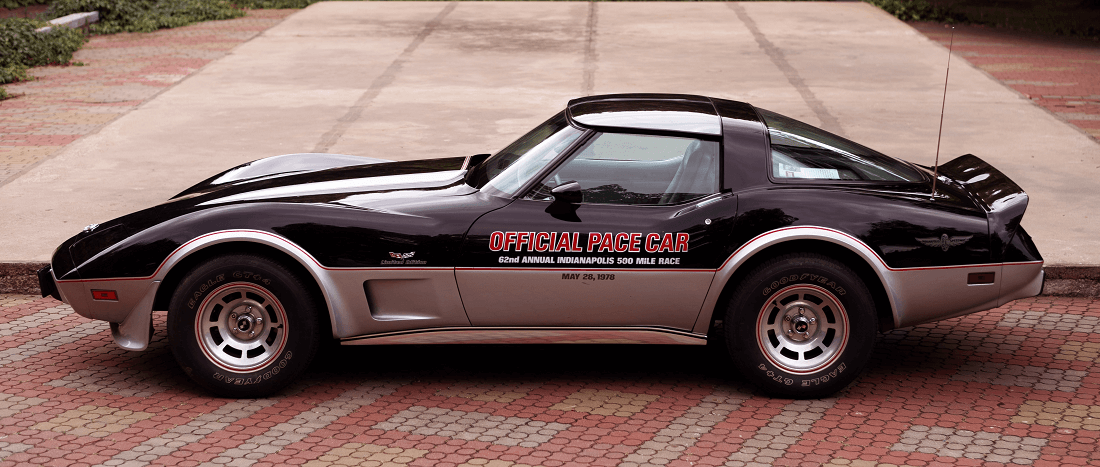 Devour Indy (January)
Every January, hundreds of the city's restaurants design special three-course menus at discounted prices for residents to enjoy. There are no coupons or tickets required; keen foodies should simply check out the Devour Indy website for the list of participating restaurants, pick their favourite, make a reservation and ask for the Devour Indy menu on arrival.
500 Festival (April to May)
Indianapolis is the place to be in May. With more than 50 events and programmes, the 500 Festival is one of the biggest social events on Indianapolis's social calendar. The OneAmerica 500 Festival Mini Marathon, the JPMorgan Chase 500 Festival Kids' and the 500 Festival Memorial Service are the most popular of the 50 events. The whole festival culminates in the biggest motor race in America, the Indy 500, which sees more than 250,000 spectators.
Fourth of July (July)
Indianapolis takes Independence Day celebrations seriously, with a fun-filled four-day weekend. Newcomers to the city will revel in many celebrations, from touring the largest collection of monuments and memorials outside Washington, DC, to taking in a baseball game at Victory Field. They can also watch the Indianapolis Symphony Orchestra perform at Conner Prairie and enjoy the Donatos Downtown Freedom Blast at the Indiana War Memorial grounds.
Museum by Moonlight (August)
In February, the famous Children's Museum of Indianapolis hosts an annual extravaganza exclusively for 'big kids' (21 and over), with all proceeds going towards the Children's Museum Fund. This ensures that all children and families can experience the museum regardless of income. Visitors are in for a fun time exploring all five floors of interactive exhibits, enjoying a few drinks, and indulging in free food samples from local restaurants.
Penrod Arts Fair (September)
Known as 'Indiana's Nicest Day', the Penrod Arts Fair takes place on the lovely grounds of the Indianapolis Museum of Art. It spans an entire weekend, showcasing more than 300 artists, with six entertainment stages, performances by over 75 arts-related non-profits, and a large kids area. Beer lovers will also enjoy sampling a few brews at the Indiana Craft Beer Garden.
Big Ten Football Championship (December)
Indy is a sports-mad city, and football forms a significant part of the sports calendar, which culminates in the Big Ten – the ultimate football conference in the Midwest – to which Indy plays host annually. Football fans look forward to the event all year, when the best of the Midwest compete at the Lucas Oil Stadium for Big Ten bragging rights.
---
Further reading
►For information on public transport, see Getting Around in Indianapolis
Photo credits: Spectators at a basketball game by Hannah Gibbs; Dining at a restaurant by Ali Inay; Official Pace Car Indy500 by Vitali Adutskevich. All sourced from Unsplash. 
Are you an expat living in Indianapolis?
Expat Arrivals is looking for locals to contribute to this guide, and answer forum questions from others planning their move to Indianapolis. Please contact us if you'd like to contribute.
Expat Health Insurance
Cigna Global Health Insurance - 10% off any plans bought in November and December 2023

With Cigna, you won't have to rely on foreign public health care systems, which may not meet your needs. Cigna allows you to speak to a doctor on demand, for consultations or instant advice, wherever you are in the world. They also offer full cancer care across all levels of cover, and settle the cost of treatments directly with the provider. Cigna is currently offering a 10% discount for seniors (over 60) on their Silver package.
Moving Internationally?
International Movers. Get Quotes. Compare Prices.

Sirelo has a network of more than 500 international removal companies that can move your furniture and possessions to your new home. By filling in a form, you'll get up to 5 quotes from recommended movers. This service is free of charge and will help you select an international moving company that suits your needs and budget.

Get your free no-obligation quotes from select removal companies now!