Philadelphia provides small-town living in the midst of a buzzing metropolis. The city's culture and lifestyle are shaped by its immigrant population as much as it is by deep historical roots that reach back to the founding of the US. This can be seen in its diverse culinary offerings, in a city that places as much emphasis on work as it does on community spirit and leisure.
Despite its blue-collar character and rough-around-the-edges reputation, the shopping and lifestyle in Philadelphia are two of its largest drawcards.
---
Shopping in Philadelphia
Whether searching for world-class shopping centres, luxurious boutiques or the quirky character of street-side stores, shopping in Philadelphia is always an experience. To top it off, most clothing and shoe purchases are tax-free, barring a few items. 
The King of Prussia Mall, to the northwest of the city, has more retail space than any other mall in America, and is the largest mall on the East Coast. An attraction in its own right, it offers everything from budget to luxury retail outlets and has three food courts.
Those wanting something a bit more organic should try the Reading Terminal Market in Center City. The market has been running since the 1890s, and offers all manner of fresh produce, international cuisine and handmade crafts.
Any major shopping excursion in Philadelphia should also include a visit to Macy's Center City. During the 19th century, the iconic building housed Wanamaker's, one of the first department stores in the world. Today, it houses the Wanamaker Grand Court Organ, the world's largest playable pipe organ. It is played at least twice a day, six days a week.
---
Eating out in Philadelphia
New arrivals will have no shortage of options for eating out in Philadelphia. The city's restaurants are a reflection of its distinctive character. Some of its most famous foods, much like other beloved favourites in the US, are a product of its adopted citizens.
The Italian population has arguably left the biggest mark on Philadelphia's culinary landscape, pioneering the famous Philly cheesesteak and the mother of all submarine sandwiches, the Philadelphia hoagie. The Philly cheesesteak is most famously sold in South Philadelphia by Pat's King of Steaks and Geno's Steaks, a cross-street rivalry that goes back more than 50 years. 
---
Nightlife and entertainment in Philadelphia
Whether newcomers want to dance and dine in Old City, swing with jazz musicians in Northern Liberties or watch sports and take part in the craft beer explosion, there's something for everybody to enjoy when it comes to the nightlife in Philadelphia.
There are also several venues that host large concerts, such as the Wells Fargo Center, the Mann Center for the Performing Arts and the picturesque Benjamin Franklin Parkway. The Parkway, which stretches from City Hall to just before the Museum of Art, hosts many large outdoor concerts and houses some of the most popular attractions in Philadelphia.
---
Sports and outdoor activities in Philadelphia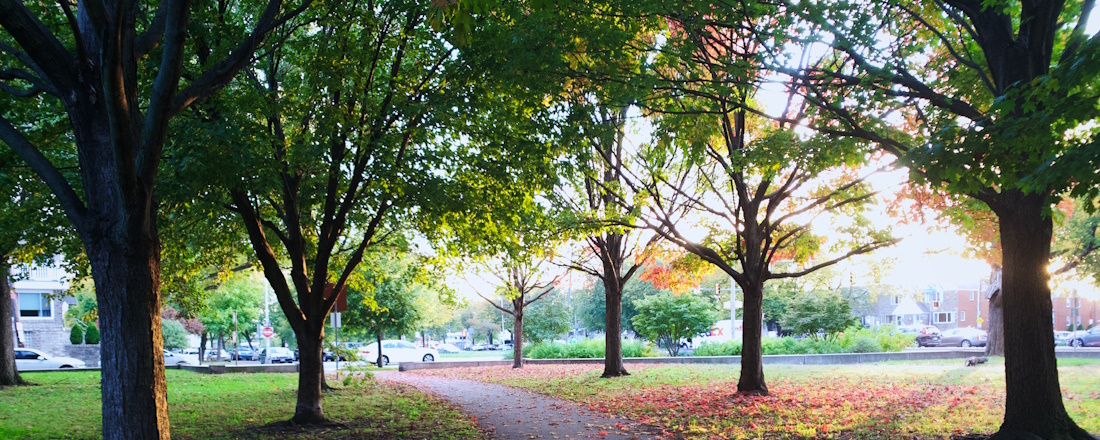 Nature-loving residents are spoilt for choice when it comes to parks in Philadelphia. In Fairmount Park, Philadelphia has one of the largest landscaped urban park systems in the world. Those looking to run, cycle or even row in Philadelphia won't have to look too far for scenic routes in places such as the Valley Forge National Historical Park and Forbidden Drive in Wissahickon Creek.
As much as the city is known for its natural spaces, it is even more famous for its passionate sports fans. The Philadelphia Eagles play American football at the Lincoln Financial Field, and fans can be seen having barbecues outside the stadium from dawn on match days.
---
See and do in Philadelphia
The city's unique mixture of attractions and green spaces means there's always something to see and do in Philadelphia. Culture lovers can enjoy the wealth of museums and historic landmarks in the city, and those with a taste for the bizarre will love attractions such as the Mütter Museum. Kids won't feel left out either, as the city has its fair share of child-friendly attractions too.
Liberty Bell
With its distinctive crack, the Liberty Bell is one of the most iconic symbols of American independence. The bell's inscription, proclaiming liberty throughout the land and for all who live in it, became a rallying cry for abolitionists and then a symbol of national unity in the aftermath of the American Civil War. Throughout its history, it has inspired causes from women's suffrage to civil rights.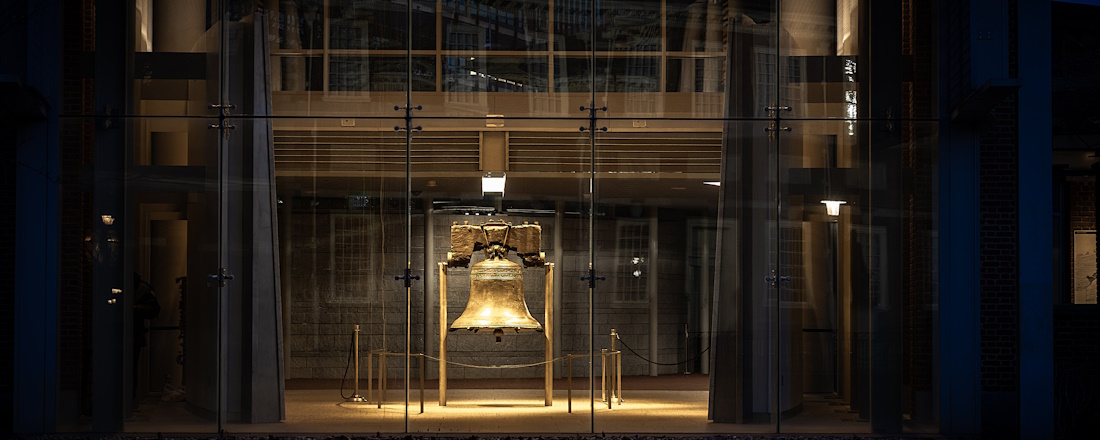 Philadelphia Museum of Art
One of the most prominent art museums in the US, the Philadelphia Museum of Art was established in 1876 and houses more than 240,000 artefacts. There are collections from Asia, Europe and America, with works spanning centuries. The museum houses pieces by artists such as Van Gogh, Picasso and Dali, as well as more contemporary exhibitions.
Philadelphia Zoo
First opened in 1874, the Philadelphia Zoo was the first proper zoo in the US. The zoo is home to nearly 1,300 animals and is set in a 42-acre Victorian garden that welcomes over a million visitors annually. Visitors to this magnificent zoo will get to see some of the rarest animals in the world. The zoo is committed to conservation and displays this through its focus on animal welfare, providing quality lives for animals. They also offer experiences that aim to teach visitors the importance of wildlife and habitat conservation.
The Franklin Institute
Dating back to 1824, the Franklin Institute is one of the most prominent and entertaining centres of science education in the US. Operating in the same spirit of enquiry and discovery as its namesake, Benjamin Franklin, the museum has a variety of permanent and temporary exhibitions on display that will educate and entertain visitors of all ages.
---
What's on in Philadelphia
There are so many events in Philadelphia at any given time that it can be challenging to choose which to attend. New arrivals will be spoilt for choice, whether they're searching for family-friendly fun or entertainment aimed at adults.
Below are some of the main events and festivals in Philadelphia.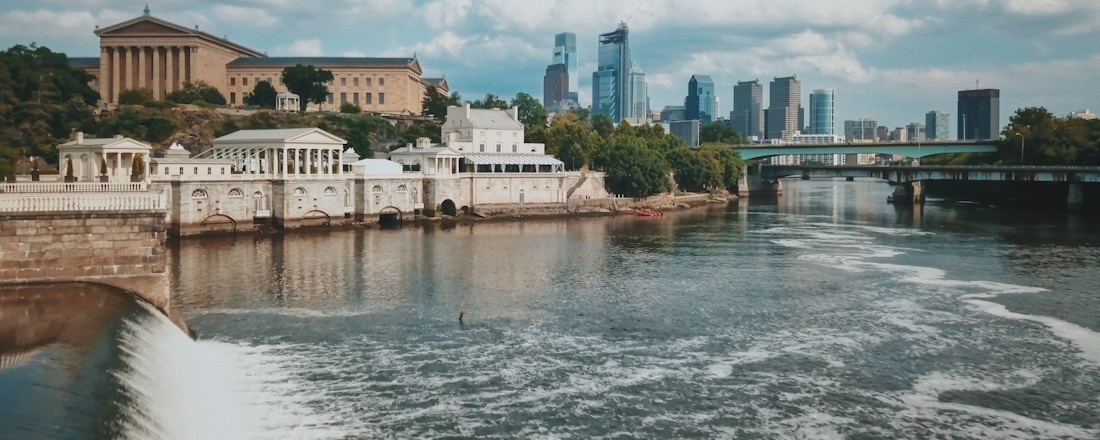 Philadelphia International Auto Show (January/February)
The Philadelphia Auto Show has been going since 1902 and is held at the Pennsylvania Convention Center. About 250,000 people visit each year to see the new releases, exotic models and antique cars by automobile manufacturers from all over the world. Over 250 vehicles feature in the show. 
Philadelphia International Flower Show (March)
The Pennsylvania Horticultural Society has been hosting its annual flower show since 1829. It's grown to become the largest flower show in the USA, attracting more than 250,000 visitors annually. With a different theme every year, visitors can expect to see a variety of displays competing for prizes and can buy some plants of their own. The show also provides daily gardening activities for gardeners of all levels, as well as food and shopping experiences. 
Odunde Festival (June)
This is one of the largest African-American street festivals in the country, celebrating African culture with a massive street market, music, dance and food.
Philly Beer Week (June)
As the first and largest beer week in the country, Philly Beer Week showcases the diverse beer culture in Philadelphia. It's a 10-day celebration filled with tastings, lectures, beer-pairing dinners and other beer-centric events.
Macy's Christmas Light Show (November/December)
Held at Macy's Center City since 1956, the Christmas Light Show has more than 100,000 energy-efficient LED lights on display, which combine to create striking holiday images accompanied by music from the world-famous Wanamaker Grand Organ. The Macy's Magic Christmas Tree, up for the duration of the show, is truly a sight to behold.
---
Further reading
►See Areas and Suburbs in Philadelphia
Photo credits: Liberty Bell by Dan Mall (danmall); A Good Day in the Trees by John Gambacorta (lieutenantbananas); Philadelphia Art Museum by Chris Murray (seemurray). All sourced from Unsplash.
Are you an expat living in Philadelphia?
Expat Arrivals is looking for locals to contribute to this guide, and answer forum questions from others planning their move to Philadelphia. Please contact us if you'd like to contribute.
Expat Health Insurance
Cigna Global Health Insurance

With Cigna, you won't have to rely on foreign public health care systems, which may not meet your needs. Cigna allows you to speak to a doctor on demand, for consultations or instant advice, wherever you are in the world. They also offer full cancer care across all levels of cover, and settle the cost of treatments directly with the provider. Cigna is currently offering a 10% discount for seniors (over 60) on their Silver package.
Moving Companies
Moving Internationally?

Sirelo has a network of more than 500 international removal companies that can move your furniture and possessions to your new home. By filling in a form, you'll get up to 5 quotes from recommended movers. This service is free of charge and will help you select an international moving company that suits your needs and budget.

Get your free no-obligation quotes from select removal companies now!