The best places to live in Kuala Lumpur
Kuala Lumpur is a diverse place. From its different neighbourhoods and inhabitants to its religions and cuisines, the city is nothing if not unique. There is such an assortment of lifestyles here that there really is a fit for every expat and every family, especially when it comes to choosing the right area or suburb to call home. 
Here are some of the most popular areas and suburbs of Kuala Lumpur for expats.
---
City dwellers in Kuala Lumpur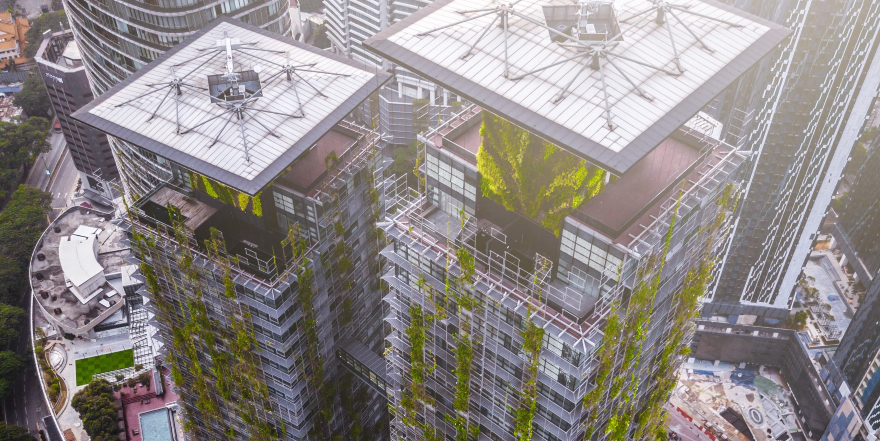 Kuala Lumpur City Centre
Kuala Lumpur City Centre (KLCC) is directly downtown and within walking distance of the major shopping malls such as Suria KLCC, Pavilion, Fahrenheit88 and more. KLCC is also in the heart of the famous Golden Triangle entertainment, commercial and shopping district, as well as the lively Bukit Bintang area. Accommodation in the city centre consists mainly of condominiums and apartments. Both furnished and unfurnished units are available in this area, and there's also the option of serviced apartments.
Almost all of the housing complexes contain their own fitness facility and pool area, and some will also include children's playgrounds and cafes or mini markets. Although it can be very pricey to live in these downtown high-rises, most are incredibly spacious and residents do benefit from the conveniences of living right in the middle of all the action.
---
Suburban life in Kuala Lumpur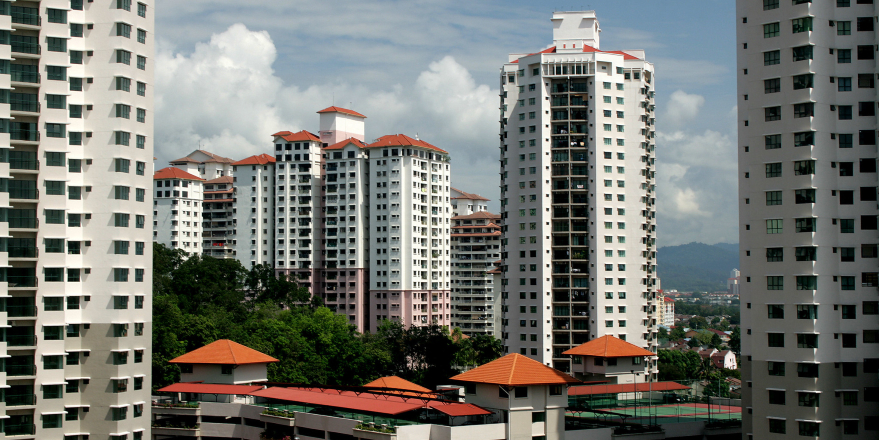 Mont Kiara
Mont Kiara is the typical 'suburban lifestyle' neighbourhood with many an expat family lured to the area by its well-respected selection of international schools.
There are more high-rise condos here than in other suburbs, yet scattered throughout are also townhouses and semi-detached houses, as well as bungalow-style homes. There are also several serviced apartments available to expats in Mont Kiara.
Thanks to the convenient presence of shopping malls and services, some find no need to leave the area much at all. Many places here also boast beautiful views of the Kuala Lumpur skyline.
Ampang
Ampang is home to virtually all of the foreign embassies in Kuala Lumpur and many diplomats live near here. As such, the area is immensely popular among expats and is commonly referred to as 'embassy row'. Unsurprisingly, a number of international schools are located in the area to cater for the expat community, though there are also some good private school options to consider.
Housing in Ampang is diverse. Buildings can vary from new to somewhat dated, and the streets here are generally quiet and safe. There are numerous stores for everyday needs, as well as a couple of shopping malls for bigger purchases. Expats will also find a few highly rated private hospitals in Ampang.
Mutiara Damansara/Damansara Perdana/Taman Tun Dr Ismail
Although Damansara Perdana and Taman Tun Dr Ismail are both quiet and a bit more upper class than their neighbour, Mutiara Damansara, all three options attract expats and locals alike. All types of housing are found here, many with more traditional characteristics due to the age of the area.
---
Cultural centres in Kuala Lumpur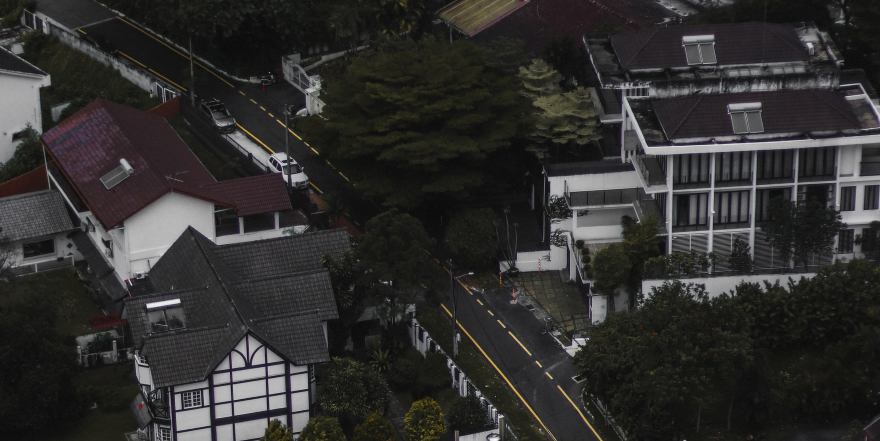 Bangsar and Pantai
Bangsar and Pantai are neighbours. While Bangsar is the more popular choice, some residences are on the outskirts of Pantai, where the expat-friendly and popular private hospital, Pantai Medical Centre, is located.
Bangsar is a diverse neighbourhood full of expats as well as middle- and upper-class locals. A mere 10 minutes from KLCC, Bangsar is situated upon a hill boasting glorious views of the skyline.
The famed Bangsar Village, as well as the Bangsar Shopping Centre, are located here. Both are very popular with expats and locals alike, making shopping an easy task. Bangsar is also known for its thriving nightlife and street markets.
Homes here can be pricey, but may be worth it for all the conveniences. There are also a couple of choices for serviced apartments.
---
Affluent areas in Kuala Lumpur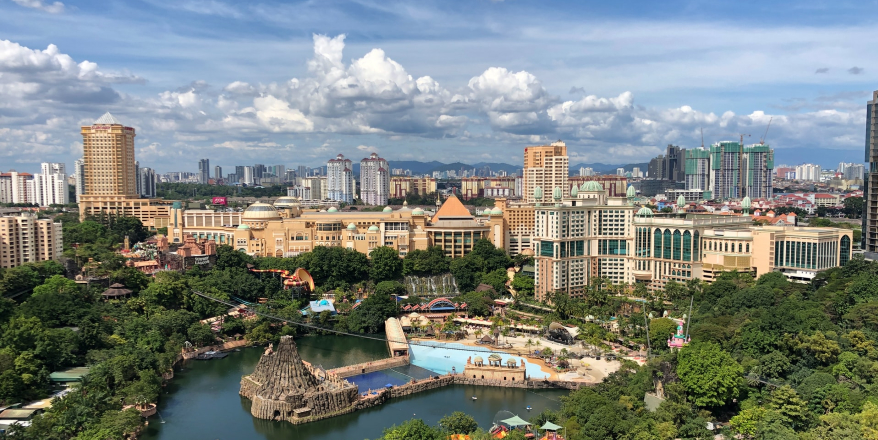 Damansara Heights
Damansara Heights is a highly popular choice for expats, only 15 minutes outside of KLCC. This area is home to a wealthy local community as well. It offers a number of international schools and some quaint neighbourhood cafes and restaurants. Most shopping is done in nearby Bangsar, about a five-minute drive away.
Homes here are on the expensive side but are of newer construction, mainly consisting of semi-detached houses and bungalows.
Sri Hartamas
Sri Hartamas is located very close to Mont Kiara and is ideal for expat singles, as well as couples and families wanting the conveniences of Mont Kiara amenities along with an exclusive atmosphere. Homes are on the higher end and include condos, townhouses and semi-detached houses, as well as serviced apartment complexes. Shopping centres are conveniently located and the restaurants here are cosy and intimate and offer a wide range of cuisine.
---
Further reading
►For more on finding the perfect home in Kuala Lumpur, see Accommodation in Kuala Lumpur
►For info on the transport options and finding your way around the city, read our Getting Around in Kuala Lumpur page
Image credits: KLCC by Nazarizal Mohammed (Unsplash), Mont Kiara by Mohd Fazlin Mohd Effendy Ooi (Flickr), Bangsar by Timothy Tan (Unsplash), Damansara by Billy Wong (Unsplash)
Are you an expat living in Kuala Lumpur?
Expat Arrivals is looking for locals to contribute to this guide, and answer forum questions from others planning their move to Kuala Lumpur. Please contact us if you'd like to contribute.
Expat Health Insurance
Cigna Global Health Insurance - 10% off any plans bought in November and December 2023

With Cigna, you won't have to rely on foreign public health care systems, which may not meet your needs. Cigna allows you to speak to a doctor on demand, for consultations or instant advice, wherever you are in the world. They also offer full cancer care across all levels of cover, and settle the cost of treatments directly with the provider. Cigna is currently offering a 10% discount for seniors (over 60) on their Silver package.
Moving Internationally?
International Movers. Get Quotes. Compare Prices.

Sirelo has a network of more than 500 international removal companies that can move your furniture and possessions to your new home. By filling in a form, you'll get up to 5 quotes from recommended movers. This service is free of charge and will help you select an international moving company that suits your needs and budget.

Get your free no-obligation quotes from select removal companies now!