The weather and greenery in Kuala Lumpur make it an ideal place for families with children. With some excellent international schooling options and a host of extra-curricular activities on offer, expat families moving to Kuala Lumpur will find it an easy city in which to keep children busy and happy. 
Local attitudes to children are overwhelmingly positive and they are welcomed almost everywhere in a city that is very accepting of different cultures and faiths. As well as boasting some fun attractions in its own right, Kuala Lumpur is a gateway to the rest of the country and the region, where families will be spoiled for choice with beautiful beaches, jungles and other major cities to visit.
---
Activities for kids in Kuala Lumpur
There are all sorts of activities for all children living in Kuala Lumpur. Weekend outings include visiting water parks, a zoo, craft centres, forest reserves, museums and science centres. Parents will also find almost every sport or hobby on offer around the city. 
The excellent Malaysian Philharmonic Orchestra puts on a number of children's concerts throughout the year and there are often good quality theatre productions aimed at the young ones. Kuala Lumpur's many malls also provide an abundance of activities, including cinemas, indoor play centres and ice skating.
Families are spoiled for choice when it comes to weekend getaways and holidays. The city is home to Air Asia, meaning it's easy and often relatively cheap for the whole family to visit local islands and other cities within the broader Southeast Asian region.
---
Environment and climate in Kuala Lumpur
Kuala Lumpur is a green city. It is surrounded by jungle and some of the nearby national parks are worth a visit. However, because of the heat and humidity, many expats are surprised by how much time they spend indoors. Midday is generally too hot for outdoor activities, apart from swimming, so most people find they need to plan around this and get out and about in the earlier part of the morning or the later part of the afternoon.
---
Medical facilities for children in Kuala Lumpur
Kuala Lumpur is home to good quality hospitals, many of which have excellent reputations. Most expats use paediatricians based in these hospitals for their children's immunisations and health needs. In-patient and antenatal and postnatal care is also very good. As with many things, word-of-mouth is often the best way to find a practitioner.
---
Parent networks in Kuala Lumpur
There are many parent networks in Kuala Lumpur which can be a valuable source of information and support for expat families. Ibu Family Resource Group is a popular organisation that connects parents of local and expat children through playgroups, seminars and support groups. Many expat groups also have affiliated playgroups and parent networks. A lot of expat families live in condos, and these also provide excellent opportunities for meeting other parents and families from all over the world. 
---
Eating out with children in Kuala Lumpur
Kuala Lumpur is famous for its food, and children will enjoy the many cuisines on offer as much as their parents. Children are welcome in most places, from local food courts to international chain restaurants and fine dining establishments. 
There are also a number of eateries that are particularly geared to families, with children's menus, play areas and family-friendly extras such as plastic cutlery and colouring-in sets. 
---
Shopping for kids in Kuala Lumpur
The city has a number of good children's clothing and shoe stores, including some large international chains. There are also several large bookstores that sell English books for children. There is also a small children's library in the city centre.
Major supermarkets and pharmacies sell diapers and other baby and children's products, though if expats have a particular brand preference, they may wish to bring a stock with them to avoid disappointment. 
---
Challenges for families in Kuala Lumpur
Traffic can be an issue in Kuala Lumpur, with long jams and sometimes unpredictable driving to contend with. While the railways are very efficient and clean, public transport does not reach all areas of the city and most expat families find that it's difficult to get around without a car.
It's also worth bearing in mind that Kuala Lumpur occasionally experiences haze, brought about by annual forest fires in the region. The government is good at ensuring people are informed of pollution levels and instigates a school closure policy if it becomes a problem. However, instances of this are rare.
Are you an expat living in Kuala Lumpur?
Expat Arrivals is looking for locals to contribute to this guide, and answer forum questions from others planning their move to Kuala Lumpur. Please contact us if you'd like to contribute.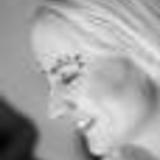 Anna Mehta
Our Expat Expert
I'm an Australian married to a British diplomat.  Together with our two children we move around the globe and learn more about this amazing world and the people who fill it with life.  I write a blog that includes travel tips for those with children as well as my top destinations in SE Asia.  When I'm not busy looking after my little family and writing, I work as a freelance Japanese to English translator and a volunteer teacher.
Expat Health Insurance
Cigna Global

With 86 million customer relationships in over 200 countries, Cigna Global has unrivalled experience in dealing with varied and unique medical situations and delivering high standards of service wherever you live in the world.
Moving Internationally?

Sirelo has a network of more than 500 international removal companies that can move your furniture and possessions to your new home. By filling in a form, you'll get up to 5 quotes from recommended movers. This service is free of charge and will help you select an international moving company that suits your needs and budget.