The variety of religious celebrations, the marriage of modern sky-rises and historical buildings, and the harmonious blend of Malaysians and expats, all make Kuala Lumpur stand out. However, like any city, it has its pros and cons for those expats who choose to settle there.
The city is growing by leaps and bounds and shows no sign of slowing anytime soon. In a positive sense, this means openness and acceptance towards change and forward-moving progress. However, there are obvious growing pains that the country can and will face, sweeping all residents up with it in the process.
---
Cultural expression in Kuala Lumpur 
+ PRO: Variety and freedom
Kuala Lumpur is home to a variety of cultures. Traditionally, but not always, the following holds true: the Indigenous Malay are Muslim, the Indian Malay are Hindu, and the Chinese Malay are Buddhists. Add to this the expats from Western countries with their various forms of Christianity, and there is a range of religious holidays celebrated throughout the year. The Malaysian government honours a variety of holidays, with Islamic ones being more prominent. Malaysia allows freedom of expression, so newcomers should not be worried about practicing their own religion.
- CON: Closed streets and shops
The downfall of all these glorious holiday celebrations are the closed roads, making for more traffic in the already congested city. The amount of
public holidays
the government recognises affects work and shop hours.
---
Accommodation in Kuala Lumpur
+ PRO: Large open-plan living areas
Due to Kuala Lumpur becoming such a large Southeast Asian destination, the buildings being constructed are new, modern and spacious. The living areas are open-plan and most contain floor-to-ceiling windows, allowing the year-round sunshine to shine through. The newer homes contain at least three bedrooms. Often, condos or bungalows can even have five or six. Both of these accommodation types are readily available throughout the various suburbs of Kuala Lumpur. The older homes and condos are typically a bit smaller, but still the rooms tend to be on the larger side.
- CON: Soaring prices
Because everything is so new, the prices can be a bit steep, both for rental and purchase. This is also due to the fact that safety is a concern in Kuala Lumpur, so many of the condos and bungalows have gates and guardhouses. Certain amenities within the home, such as hot water in the kitchen, microwaves, ovens, dishwashers and washer/dryer units, are all considered 'extras', many of which can be negotiated into the rental/sale price.
---
Cost of living in Kuala Lumpur
+ PRO: Petrol is cheap and locally sourced items are sold for less
There is a very large market in Malaysia for oil and gas companies, much of which is locally sourced. Because of this, petrol tends to be on the cheaper side, in comparison to various Western countries. Expats who have homes that require gas for stovetops will find prices are low as well.
Due to the climate in Malaysia, which is consistently warm and humid, there is a huge variety of Asian fruits and vegetables grown here. Add to that the chicken, beef and fishing industries, and one has a plethora of options. Malaysia is also home to a variety of manufacturing plants, from wooden furniture to clothing, and textiles and ceramics.
- CON: Expensive imports due to taxes
Anything that isn't made in Malaysia will be very expensive to import. This includes vital items such as cars. There are some auto manufacturers within Malaysia, but the quality is sub-par at best. For those thinking of importing their current car, import tax will be extremely high.
For those looking for their creature comforts, importing food from home is also very expensive. The cost of wine, beer and liquor is extremely high in Malaysia due to the strict taxes on anything containing alcohol. Duty-free is the best bet when flying into the country.
---
Healthcare in Kuala Lumpur
+ PRO: Doctors are highly skilled and services are cheaper
Malaysia is unique in that it is quickly becoming a top medical tourism destination worldwide. The doctors are all highly educated, starting their education in Malaysia and finishing up in various Western countries, before returning to their home country to practice. The costs are extremely low in comparison to Western countries and with the burgeoning market, business has demanded more and more modern hospitals and private clinics. Health insurance is also quite reasonable and most plans cover many of the expenses expats would incur. 
- CON: Conservative culture may stipulate a certain type of assisted care
Even though medically speaking the country is very advanced in comparison to other Southeast Asian countries, there is still an element of tradition in healing methods, specifically in relation to nurses. They tend to be a bit more conventional and not as open to Western-style practices.
---
Transport in Kuala Lumpur
+ PRO: Ever expanding light rail and cheap taxis
Kuala Lumpur is a growing city and with that comes a need for more public transport. Kuala Lumpur's light rail line has been able to satisfy much of that need. Within the city itself, the light rail has quickly become a more viable mode of transport for locals, expats and tourists alike. The government also built a high-speed, non-stop line to and from the international airport. The cost is minimal and the compartments are clean and air-conditioned. Taxis are also plentiful around Kuala Lumpur and charge a very low rate. 
- CON: Heavy traffic on a daily basis
The downfall of Kuala Lumpur's quickly expanding city is the amount of traffic. Cars clog up the roads every day between 7am and 9am and again from 4pm to 7pm. The government is working on expanding lanes but with the scarce police not enforcing traffic rules, it quickly becomes a free-for-all, sometimes causing more harm than good.
The light rail system needs to be expanded to include more stops and more frequent services in the surrounding suburbs. They are working on this, although it does take time. Taxis can also sometimes try and set a 'fixed price' for tourists and expats so it's always good to be aware before sitting in the taxi. 
---
Cuisine in Kuala Lumpur
+ PRO: Variety
Kuala Lumpur is known as a gastronomic hub of Asia, and it's easy to see why. Cuisines range from typical Malaysian to Chinese, Indian, Indonesian, Japanese, Thai, and various Western-style outlets. Malaysia is also known for its hawker stalls, which are stands on the side of the street serving aromatic dishes at a fraction of restaurant prices.
- CON: Lack of decent Western food
Although there are a ton of Western-style outlets around the city, there are only a few that seem to get it right when it comes to the cuisine. Those establishments tend to be a bit pricier, but are usually worth the cost. 
Are you an expat living in Kuala Lumpur?
Expat Arrivals is looking for locals to contribute to this guide, and answer forum questions from others planning their move to Kuala Lumpur. Please contact us if you'd like to contribute.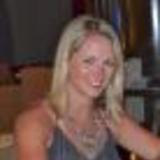 Kimbra Naber
Our Expat Expert
I currently live in Kuala Lumpur, Malaysia, with my husband and absolutely love this adventure. I have a huge passion for travel, cuisine, culture, meeting new people, charity work, writing, and experiencing new things. Lucky for me I live in the best place to "do it all", at least within SE Asia! I've created an expat travel blog detailing our travels, trials and tribulations as expats, misc culture and cuisine, and really anything else that strikes my fancy. Stop by and check it out! I look forward to "meeting" you :-)
Facebook page- internationalnabers
Twitter- @intlnabers
Expat Health Insurance
Cigna Global

With 86 million customer relationships in over 200 countries, Cigna Global has unrivalled experience in dealing with varied and unique medical situations and delivering high standards of service wherever you live in the world.
Moving Internationally?

Sirelo has a network of more than 500 international removal companies that can move your furniture and possessions to your new home. By filling in a form, you'll get up to 5 quotes from recommended movers. This service is free of charge and will help you select an international moving company that suits your needs and budget.