South Korea could be called the high-speed internet capital of the world. Just over three-quarters of the population use smartphones. In addition to the impressive internet availability, mobile phones, landline phones and the oft-forgotten postal system are all reliable and affordable in South Korea.
The large expat community in Seoul also means that there is access to an array of English newspapers and publications, although most are in digital form. 
---
Internet in South Korea
South Korea frequently ranks as having the fastest internet in the world, surpassing even its biggest rivals, China and Japan. Seoul is primarily outfitted with fibre optic lines, which results in fast and reliable internet speeds.
Outside of the big cities, ADSL lines are standard throughout most of Korea and, if it hasn't already been installed, then apartments can easily be set up with Wi-Fi options.
KT Broadband, SK Telecom and CJ Hellovision are some of the biggest internet providers and offer good service at affordable prices. Expats wanting to set up an account will need an Alien Registration Card (ARC).
For people on the move, internet cafés, known as PC bangs (rooms), are everywhere in South Korea. Expats will have no problems getting computer access if they need it, even in the most remote areas. Wi-Fi is also freely available in many public spaces. 
---
Telephones in South Korea
There are three telephone and mobile operators in South Korea: SK Telecom, Korea Telecom (KT) and LG Uplus. All three offer good customer service available in English.
Mobile phones
Mobile phones or are by far the most popular means of communication in South Korea.
Affordable contracts are available in addition to prepaid options. Many expats sign up for a two-year contract with the least possible amount of call time but with unlimited data. If they then leave before their contract has finished, some will pass on the phone contract to someone else, usually another expat that has just arrived, or simply cancel the contract for a fee. 
In order to sign up for a contract or a prepaid phone, an expat will need their ARC and passport. Anyone who doesn't speak Korean is advised to set up the terms of their agreement in Seoul, where employees are more likely to speak English.
---
Postal services in South Korea
Despite being such a digitally connected country, the South Korean postal system has maintained its efficiency. International postage is not outrageously expensive and postcards can easily be sent in bulk without costing too much. Packages are delivered to people's homes or their apartment building, although many expats choose to receive packages at work so they can sign for it.
As a direct result of South Korea's strong economy and the presence of large multinational companies, courier services within South Korea are fast and reliable. Many international courier companies such as FedEx and DHL have offices in the country, in addition to local options such as Dazen.
---
Print media in South Korea
As a result of the large expat community in South Korea, a number of English-medium newspapers and online publications are available. There are some printed national newspapers which are distributed in larger cities, including The Korea Herald and The Korea Times, which also have English websites.
---
Are you an expat living in South Korea?
Expat Arrivals is looking for locals to contribute to this guide, and answer forum questions from others planning their move to South Korea. Please contact us if you'd like to contribute.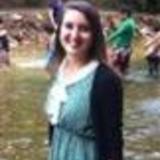 Sally Bucey
Our Expat Expert
Sally is currently an English teacher in South Korea with a penchant for travel and people. She writes about it all on her blog and can be found reading, writing or studying Korean in her free time.
Expat Health Insurance
Cigna Global

With 86 million customer relationships in over 200 countries, Cigna Global has unrivalled experience in dealing with varied and unique medical situations and delivering high standards of service wherever you live in the world.
GeoBlue

GeoBlue is one of the best international health insurance plans for US expats abroad or internationals residing in the USA. The GeoBlue Xplorer plan includes worldwide coverage and great customer service with access to a premium international network of hospitals and doctors including the Blue Cross Blue Shield network in the USA.
Moving Companies
Moving Internationally?

Sirelo has a network of more than 500 international removal companies that can move your furniture and possessions to your new home. By filling in a form, you'll get up to 5 quotes from recommended movers. This service is free of charge and will help you select an international moving company that suits your needs and budget.