The best places to live in Florence
Even though Florence is a relatively small city, expats will find that the areas and suburbs in Florence cater to all types of people. There are options for students who crave the hustle and bustle of the inner city and for families who prefer the peace and quiet of further-out suburbs. Each area has a different feel and expats should be sure to spend some time exploring the different options when looking for accommodation, before making a firm decision on where to live.
---
Areas for young and single expats in Florence

San Marco
San Marco is to the north of the Centro Storico and is a mostly residential area that extends to Piazza Indipendenza and Piazza Libertà. The area gets congested with tourists but has a good selection of shops and restaurants, and the university botanical gardens provide some reprieve. Public transport in the area is good, but San Marco isn't well suited to private vehicles.
Santo Spirito
The residents of this trendy area are a mix of expats, students and artists. Its lively piazza is lined with restaurants and it houses several museums and public gardens. Its narrow streets are lined with shops, but they aren't easy to navigate by car, so most residents walk, cycle or use buses.
Santa Croce
Santa Croce hosts the Sant'Ambrogio Market – one of the best places to buy local produce in the city. It's centrally located but tourists passing through are there mostly to visit the Santa Croce church, and the rest of the area is residential. There are plenty of restaurants and bars in the area and because it isn't too touristy, Santa Croce has an authentic Italian feel to it. Still, there are always people out and about, which makes the area feel safe even at night, and there is a vibey nightlife atmosphere with lots of music. For this reason, however, expats who prefer quieter areas may not opt for Santa Croce.
---
Family-friendly areas in Florence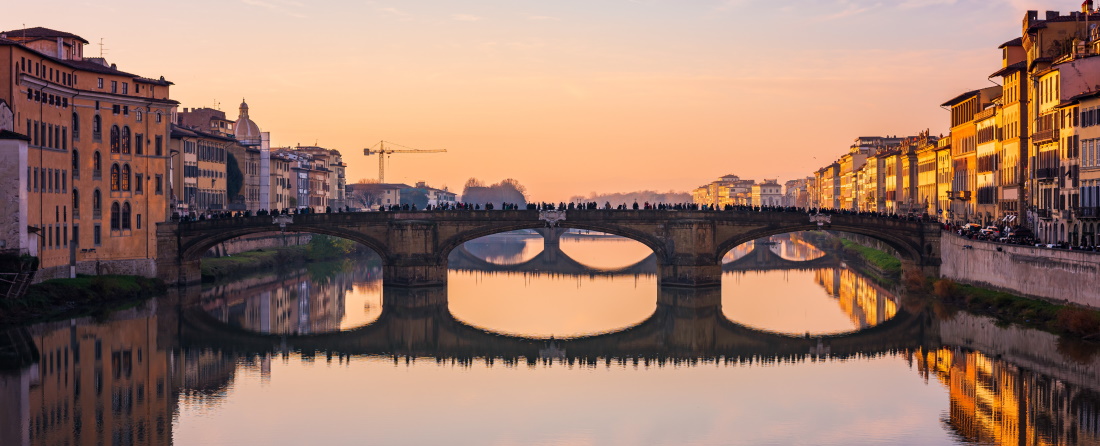 San Niccolò
The San Niccolò area offers a unique small-town feel. It doesn't attract many tourists, except those passing through to get to the Piazzale Michelangiolo, but expats wanting to live in this peaceful area should be warned that rent prices are known to be high.
Novoli
Novoli is a city quarter that offers an alternative to the busy, touristy city centre but still well-connected with public transport links. This neighbourhood lies in the north-western part of Florence and is a perfect, quiet and cosy spot for families.
Via Bolognese
Perfect for expats who want to drive themselves around, Via Bolognese snakes northwards out of the city. It doesn't attract all the tourist foot traffic like the city centre but its leafy atmosphere has its own attractions, like the gardens of Parnassus. The biggest downside is that residents have longer commutes than their counterparts in the city centre.
---
Further reading
►For more on living in the city, see Accommodation in Florence
►Read Lifestyle in Florence for an overview of what living there is like
Expat Interviews

"We lived near Piazza Beccaria. Everything we needed was nearby, but it was off the tourist path so much quieter and had a more local feel." If you're debating over which area or suburb in Florence to move to, check out Hope's expat interview to read her experience.
Photo credits: Giotto's Campanile in Florence by Louis Charron. Ponte alle Grazie in Florence by Jeon Hyungman. All sourced from Unsplash.
Are you an expat living in Florence?
Expat Arrivals is looking for locals to contribute to this guide, and answer forum questions from others planning their move to Florence. Please contact us if you'd like to contribute.
Expat Health Insurance
Cigna Global

With 86 million customer relationships in over 200 countries, Cigna Global has unrivalled experience in dealing with varied and unique medical situations and delivering high standards of service wherever you live in the world.
Aetna

Aetna International, offering comprehensive global medical coverage, has a network of 1.3 million medical providers worldwide. You will have the flexibility to choose from six areas of coverage, including worldwide, multiple levels of benefits to choose from, plus various optional benefits to meet your needs.
Moving Companies
Moving Internationally?

Sirelo has a network of more than 500 international removal companies that can move your furniture and possessions to your new home. By filling in a form, you'll get up to 5 quotes from recommended movers. This service is free of charge and will help you select an international moving company that suits your needs and budget.