Italy generally offers high standards of public healthcare, though this may vary in different regions of the country. On the other hand, private healthcare in Italy is highly regarded but can be prohibitively expensive without proper insurance.
Most Italians use public healthcare, while those who can afford it enjoy the best of both systems.
---
Health insurance in Italy
EU citizens can use their European Health Insurance Card (EHIC) to access state healthcare during a short-term visit. UK citizens can use their Global Health Insurance Card (GHIC), which replaced the EHIC for UK citizens post-Brexit.
Non-EU expats must have private health insurance valid for their expected time of stay or formally register for the SSN. Expats who have their residence status finalised and have an Italian identity card (carta d'identità) are then able to apply for an Italian health insurance card (tessera sanitaria).
To get an Italian health insurance card, an expat must go to their nearest local health authority (Azienda Sanità Locale) and apply for the card, which will require various documents. This usually includes the expat's residence permit, tax number, official identification and proof of employment, among others. Expats wanting to claim benefits for their families will require a family status certificate (certificato di stato di famiglia), which includes the personal details of relatives.
After registering, applicants must choose a family doctor and a paediatrician, if applicable. They are then issued their Italian health insurance card, which must be presented to receive care under the SSN. These cards must be renewed every year.
If expats don't qualify for public healthcare under the SSN or EHIC, they must have private health insurance. Expats requiring chronic or specialist treatment should also consider private health insurance for peace of mind, choice of treatment centres and comfort.
---

Public healthcare in Italy
The national health service in Italy, Servizio Sanitario Nazionale (SSN), provides residents with free or low-cost healthcare that includes access to general practitioners (GPs), treatment at public hospitals, subsidised medicines, lab services, ambulance services and certain specialist care.
Although the SSN is a socialised system, regional governments are in charge of managing it on a provincial level, so the standard of treatment isn't uniform throughout the country. For instance, public hospitals in Italy's northern and central regions are known to offer higher standards of care than those in the south. As a result, expats may prefer to be treated in a major city such as Milan in emergencies. 
---
Private healthcare in Italy
Private healthcare in Italy is championed by well-trained doctors and is on par with the finest in the world. There are several impressive specialist facilities in large urban centres, while university hospitals are also highly reputable.
Private healthcare allows expats to avoid the queues and complications of the public system. It also enables provisions for more comfort and personal choice regarding doctors and facilities. For these reasons, although public healthcare in Italy is free for expat residents and Italians, most foreigners and many Italians still opt to utilise private healthcare if they can afford to.
Private procedures vary in cost, although the Ministry of Health sets a minimum charge for all operations in this sector, which means it can get awfully expensive, and health insurance is a must. In many cases, employers are obligated to finance health insurance for their employees, but if not, expats should organise it themselves.
---
Pharmacies in Italy
Under the Italian healthcare system, medicines prescribed by one's GP are provided free of charge or at subsidised rates. Over-the-counter medicines, on the other hand, must be paid for in full. There are many pharmacies (farmacia) around Italy, including some 24-hour pharmacies, especially in the major cities.
---
Vaccinations for Italy
Italy has a well-established vaccination program for its citizens, and visitors are typically not required to have any specific vaccinations to enter the country. Nevertheless, for expats and long-term visitors, it's a good idea to ensure routine vaccinations, such as measles, mumps, rubella (MMR) and diphtheria, tetanus and pertussis (DTaP), are up-to-date.
It is always recommended to consult with a healthcare provider about any specific vaccinations or health precautions before travelling. While Italy doesn't have many tropical diseases, it's best to be prepared, especially if coming from or going to destinations with specific health risks.
---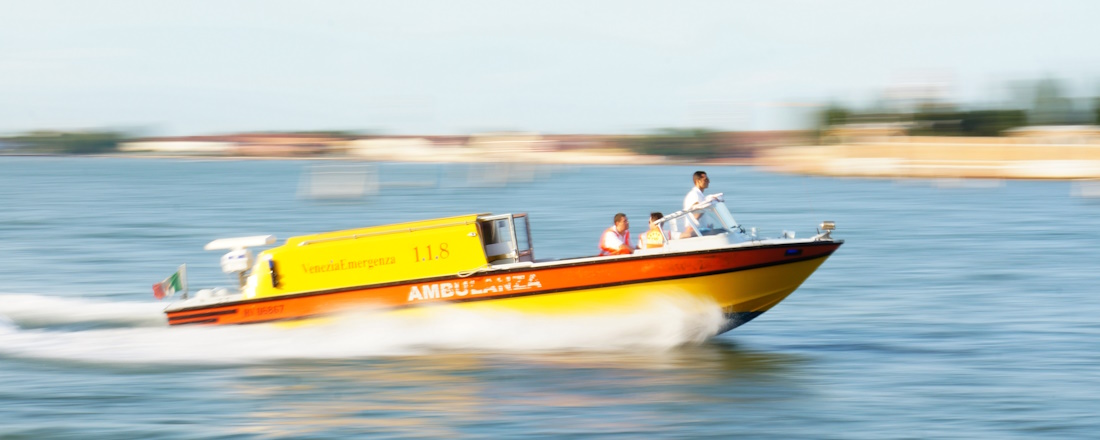 Emergency services in Italy
For emergency medical services, expats can dial 118, but English-speaking operators might not be available. If expats don't speak enough Italian to communicate in an emergency, they can call 112, an emergency number serving all of Europe.
The arrival of emergency services in life-threatening situations can vary and is, depending on congestion, reasonably fast in urban areas but much slower in rural areas.
What do expats say about Italian healthcare?

"Italy has national healthcare, and we signed up for the system at a much lower cost than we would ever pay in the US for healthcare insurance." Read how medical care in Italy is described in Valerie's interview.

"Italian healthcare is free for citizens, permanent residents and EU citizens, and everyone is always saying that the public system is better than the private one." Read about Elisa's positive experience with Italy's heatlhcare system.
---
Further reading
►See Healthcare in Rome for more on medical care in the Italian capital
Image Credits: Water Ambulance in Venice by Baron Alloway on Unsplash
---
Are you an expat living in Italy?
Expat Arrivals is looking for locals to contribute to this guide, and answer forum questions from others planning their move to Italy. Please contact us if you'd like to contribute.
Expat Health Insurance
Cigna Global Health Insurance - 10% off any plans bought in November and December 2023

With Cigna, you won't have to rely on foreign public health care systems, which may not meet your needs. Cigna allows you to speak to a doctor on demand, for consultations or instant advice, wherever you are in the world. They also offer full cancer care across all levels of cover, and settle the cost of treatments directly with the provider. Cigna is currently offering a 10% discount for seniors (over 60) on their Silver package.
Moving Internationally?
International Movers. Get Quotes. Compare Prices.

Sirelo has a network of more than 500 international removal companies that can move your furniture and possessions to your new home. By filling in a form, you'll get up to 5 quotes from recommended movers. This service is free of charge and will help you select an international moving company that suits your needs and budget.

Get your free no-obligation quotes from select removal companies now!