The cost of living in Romania is still a relative bargain for expats. It's more affordable to live in than Hungary and the Czech Republic, but more expensive than South Africa and Brazil. This can be seen in the 2019 Mercer Cost of Living Survey, which ranked Bucharest at 164th out of 209 cities. 
Rural areas and smaller cities such as Pitești, Cluj-Napoca and Iași are cheaper than the larger urban areas that are more popular with expats like Timișoara, Sibiu and Brașov. Bucharest is significantly more expensive than any of these. However, it's also where most opportunities and infrastructure are centred, so most expats settle there.
---
Cost of accommodation in Romania
The cost of accommodation in Romania is not as low as expats may expect. Many of the blocks of apartments in cities such as Bucharest are old and in need of repair. Therefore, expat families with children often prefer to live in more expensive gated communities consisting of new-build houses. 
In addition to rent, expats will need to include the cost of utility bills in their budget. On the upside, most foreigners can afford a cleaner and/or babysitter as domestic help is relatively plentiful and cheap. 
---
Cost of food in Romania
Locally sourced food, such as fruit, vegetables and dairy is affordable. However, the kind of produce available is seasonal. Conversely, branded Western goods, which are often stocked in supermarkets, can be expensive.
---
Cost of transport in Romania
Expats who choose to live in a rural area and commute to town to save on accommodation may find that the transport costs of such a choice can be higher than anticipated. The state of Romanian roads is sub-par and petrol is only marginally cheaper than in most of Europe.
Romanian public transport is inexpensive, routes are fairly extensive and there are many options in the form of buses, trains and taxis. 
---
Cost of healthcare in Romania
Expats working in Romania have free access to public healthcare services. Despite this, expats are also required to have private medical insurance in order to secure their residency status. Although private care incurs a variety of small and possibly trivial costs, it's still cheaper than many other European countries, as well as the US. 
---
Cost of education in Romania
New arrivals with children who speak Romanian may benefit from sending them to a Romanian public school, which is free for all residents. 
As the language of instruction in these schools is Romanian, most expats rather send their children to international schools. Tuition for these schools is expensive and often doesn't cover extra expenses like uniforms and school books. Education may form the highest expense for expats in Romania.  
---
Cost of living in Romania chart
Note that prices may vary depending on location and service provider and the table below is based on average prices for Bucharest in January 2020.
Accommodation (monthly rent)

One-bedroom apartment in the city centre 

RON 1,900

One-bedroom apartment outside of the city centre 

RON 1,300

Three-bedroom apartment in the city centre

RON 3,200

Three-bedroom apartment outside of the city centre

RON 2,100

Shopping

Milk (1 litre)

RON 4.90

Eggs (dozen)

RON 10

Loaf of white bread

RON 2.80

Rice (1kg)

RON 5.20

Chicken breasts (1kg)

RON 21.40

Pack of cigarettes (Marlboro)

RON 19

Eating out

Big Mac Meal

RON 20

Coca-Cola (330ml)

RON 6.80

Cappuccino

RON 9

Local beer (500ml)

RON 8.50

Three-course meal at mid-range restaurant for two

RON 130

Utilities

Mobile call rate (minute-to-minute)

RON 0.40

Internet (uncapped ADSL or Cable – average per month)

RON 42

Utilities (average per month for standard household)

RON 430

Hourly rate for a domestic cleaner

RON 30

Transport

City centre bus fare

RON 1.50

Taxi rate per km

RON 1.90

Petrol (per litre)

RON 5.80
---
Are you an expat living in Romania?
Expat Arrivals is looking for locals to contribute to this guide, and answer forum questions from others planning their move to Romania. Please contact us if you'd like to contribute.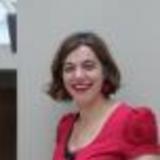 Sanda Ionescu
Our Expat Expert
Professional nosey parker (aka as social anthropologist), executive coach, trainer and facilitator, Sanda has lived and worked in 9 countries, and has had to reinvent herself and her career many times over. She now runs her own consultancy, The Culture Broker, helping individuals and organizations to adapt to unfamiliar or rapidly changing cultural environments.  She considers herself a global nomad and permanent expat, but admits to supporting her country of birth, Romania, at the Olympic Games.
Expat Health Insurance
Cigna Global

With 86 million customer relationships in over 200 countries, Cigna Global has unrivalled experience in dealing with varied and unique medical situations and delivering high standards of service wherever you live in the world.
Moving Internationally?

Sirelo has a network of more than 500 international removal companies that can move your furniture and possessions to your new home. By filling in a form, you'll get up to 5 quotes from recommended movers. This service is free of charge and will help you select an international moving company that suits your needs and budget.