Expats from all over the world are increasingly considering Glasgow as a viable new home. Scotland's largest city nestles snugly beside the River Clyde in the country's central lowlands. About an hour west of the capital city of Edinburgh, Glasgow grew from its shipping and trade origins to embrace its role in the engineering and manufacturing post-industrial period. Subsequently, Glasgow also became a major player in the Scottish Enlightenment movement, producing impressive art, music and architecture. This evolution has produced a city of contrasts, carefully combining beauty and rugged functionality, resulting in an influx of newcomers keen to make the city their new home.
Once settled, expats will encounter honest enthusiasm and a generous spirit among Glaswegians, finding many residents eager to chat. Come Friday evenings, expats heading down to the pub will find there's plenty of witty banter to be had, and this is a great way to make friends with locals. A night out on the town is a fun way to get to know the city, and expats are sure to find many hours of entertainment exploring the various pubs, bars and clubs lining the city centre's streets.
Football is also a serious pastime in Glasgow, where the declaration of support for one club over another can mean far more than simply backing a home team. The two 'old firm' teams in Glasgow – Celtic and Rangers – have rival Catholic and Protestant roots going back over 100 years.
Many expats come to Glasgow for the purposes of taking up employment in the city's large financial and business services sector. Those expats that haven't secured a job prior to arrival will discover that finding work in Glasgow can be an extremely competitive process. Networking is key and many will find that going through an employment agency will yield the best results.
Getting around in Glasgow is fairly easy with a number of options to choose from. Trains run out of two major stations in the city centre and provide affordable travel options both within the city as well as to the rest of Scotland and as far south as London. The bus system is just as efficient with a reliable and comprehensive timetable servicing the entire city.
A move to Glasgow may seem intimidating at first, but given a little time, expats will feel just as proud to live among the city's stunning Victorian architecture as born-and-bred Glaswegians.
Are you an expat living in Glasgow?
Expat Arrivals is looking for locals to contribute to this guide, and answer forum questions from others planning their move to Glasgow. Please contact us if you'd like to contribute.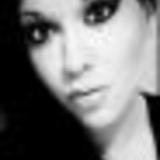 Holly Rogers
Our Expat Expert
Splitting her childhood between Canada and England, Holly Rogers lived most of her adult life in the Canadian Prairies working in the legal field before joining her fiance in his native city of Glasgow, Scotland. Upon settling in the city centre, she began her exploration of both the city and country, travelling as far north as Inverness in the Highlands and making her way as far south as London, England...with many stops in between. Currently working in advertising, Holly has become one of the intensely proud Glaswegians she lives amongst and welcomes anyone with questions to contact her.
Expat Health Insurance
Cigna Global

With 86 million customer relationships in over 200 countries, Cigna Global has unrivalled experience in dealing with varied and unique medical situations and delivering high standards of service wherever you live in the world.
GeoBlue

GeoBlue is one of the best international health insurance plans for US expats abroad or internationals residing in the USA. The GeoBlue Xplorer plan includes worldwide coverage and great customer service with access to a premium international network of hospitals and doctors including the Blue Cross Blue Shield network in the USA.
Moving Companies
Moving Internationally?

Sirelo has a network of more than 500 international removal companies that can move your furniture and possessions to your new home. By filling in a form, you'll get up to 5 quotes from recommended movers. This service is free of charge and will help you select an international moving company that suits your needs and budget.