The cost of living in Bahrain is consistently on the increase due to inflation, as well as the presence of a growing Western expat population prepared to pay more for goods and services.
That said, compared to other regional commercial centres such as Dubai and Abu Dhabi, Bahrain is still a reasonable destination when it comes to balancing the budget and putting away a little something extra in the bank account.
The 2019 Mercer Cost of Living Survey ranked Manama, the country's capital and largest city, 57th out of 209 cities. However, as in all locations, cost of living can vary tremendously depending on the lifestyle one chooses to lead.
In the past, accommodation and car allowances were common add-ons to expat employment packages in Bahrain. However, in recent years, this tactic has fallen out of favour, so it's vital to make sure one's base payment plan adequately covers these expenses, and then some.
---
Cost of accommodation in Bahrain
Accommodation will be the largest expat expense, and costs have risen in recent years; many landlords actively ignore the cap placed on annual increases. Still, there are plenty of different housing options that satisfy nearly every budget.
Property inside expat compounds is by far the most expensive. In contrast, opting for an apartment in town will cost less.
---
Cost of transport in Bahrain
Despite the island's compact size, public transport options are limited, with the result that most expats will need to budget for a private vehicle. Again, prices vary tremendously based on a number of factors. A pre-owned older make and model will decrease in price accordingly.
---
Cost of schools in Bahrain
Expat families moving to Bahrain usually send their children to one of the island's private or international schools. This can be a large unforeseen expense, especially for expats coming from countries where school expenses are covered or subsidised by the government. Tuition fees can vary depending on the school age of children and the school selected.
Expats sending their children to an international school may need to budget annually for school fees. Additional expenses may include extra-curricular activities, school uniforms, textbooks and other basic school supplies.
---
Cost of food in Bahrain
Food costs in Bahrain are generally reasonable, especially if one foregoes the temptation of dining out and opts to eat at home more frequently. That being said, household labels from abroad will be highly priced, whereas fresh produce and local products are extremely affordable.
---
Cost of living in Bahrain chart
Prices may vary depending on location and service provider. The table below is based on average prices for Manama in March 2020.
Accommodation (monthly rent)

Three-bedroom apartment in city centre

BHD 450 - 900

Three-bedroom apartment outside of city centre

BHD 250 - 650

One-bedroom apartment in city centre

BHD 200 - 500 

One-bedroom apartment outside of city centre

BHD 150 - 350

Shopping

Milk (1 litre)

BHD 0.60 

Dozen eggs

BHD 1

Chicken breasts (1kg)

BHD 2

Rice (1kg)

BHD 0.90

Loaf of white bread

BHD 0.40 

Pack of cigarettes (Marlboro)

BHD 2.10

Eating out

Big Mac meal

BHD 2.50 

Coca Cola (330ml)

BHD 0.30

Cappuccino 

BHD 1.80 

Bottle of local beer

BHD 4 

Three-course meal for two at a mid-range restaurant

BHD 15 

Utilities/household

Mobile call rate (per minute, mobile to mobile)

BHD 0.05 

Internet (uncapped ADSL or cable average per month)

BHD 22

Hourly rate for a domestic cleaner

 BHD 2.80 

Utilities (average per month for standard household)

BHD 75

Transportation

Taxi rate per km

BHD 0.50 

One-way ticket on public transport

BHD 0.30 

Petrol (per litre)

BHD 0.20 
---
Further reading
►Working in Bahrain provides an overview of the Kingdom's employment market
Expat Interviews

"European clothes, alcohol and some western foods are very expensive but petrol, eating out and general food shopping are much less expensive than home." Read more about Susie's life in Bahrain.

"Of course, once you gain some local knowledge, you can find things like foodstuffs cheaper." Learn about John's expat experience in Bahrain.
---
Are you an expat living in Bahrain?
Expat Arrivals is looking for locals to contribute to this guide, and answer forum questions from others planning their move to Bahrain. Please contact us if you'd like to contribute.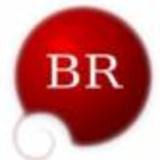 Expat Health Insurance
Cigna Global

With 86 million customer relationships in over 200 countries, Cigna Global has unrivalled experience in dealing with varied and unique medical situations and delivering high standards of service wherever you live in the world.
GeoBlue

GeoBlue is one of the best international health insurance plans for US expats abroad or internationals residing in the USA. The GeoBlue Xplorer plan includes worldwide coverage and great customer service with access to a premium international network of hospitals and doctors including the Blue Cross Blue Shield network in the USA.
Moving Companies
Moving Internationally?

Sirelo has a network of more than 500 international removal companies that can move your furniture and possessions to your new home. By filling in a form, you'll get up to 5 quotes from recommended movers. This service is free of charge and will help you select an international moving company that suits your needs and budget.