The cost of living in Bahrain is consistently on the rise due to inflation and the presence of a Western expat population prepared to pay premium prices for goods and services.
That said, compared to other regional commercial centres such as Dubai and Abu Dhabi, Bahrain is still a reasonable destination when it comes to balancing the budget and keeping a little something extra in the bank.
The 2023 Mercer Cost of Living Survey ranked Manama, the country's capital and largest city, 98th out of 227 cities. As in all locations, however, the cost of living can vary tremendously depending on the lifestyle expats choose to lead.
In the past, accommodation and car allowances were common add-ons to expat employment packages in Bahrain. Although they are occasionally still included, it's become more common to give one all-inclusive salary amount rather than a base amount plus add-ons. For this reason, it's vital to make sure that earnings adequately cover standard expenses and then some.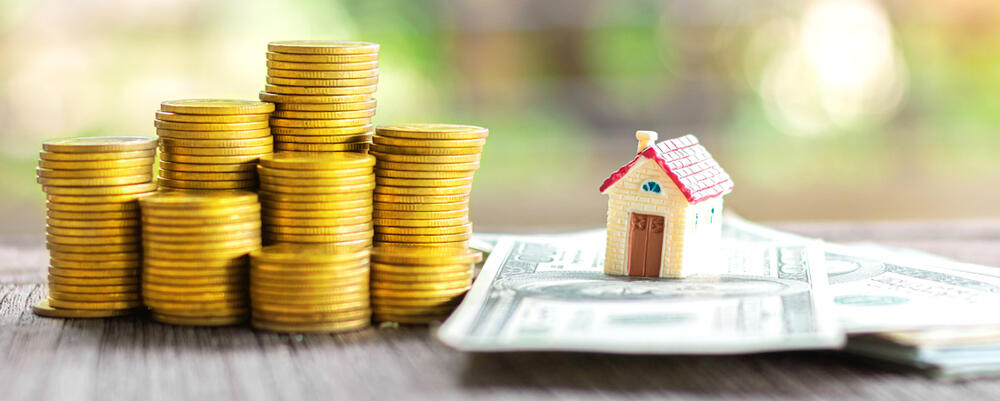 ---
Cost of accommodation in Bahrain
Accommodation will be the most significant expat expense. Costs are generally high, but there are plenty of different housing options that will satisfy nearly every budget. Property inside expat compounds is by far the priciest, so opting for an apartment in town will certainly cost less.
---
Cost of transport in Bahrain
Despite the island's compact size, public transport options are currently somewhat limited, resulting in most expats needing to budget for a private vehicle. Again, prices vary tremendously based on several factors. Buying a pre-owned, older make and model will be the cheapest option here. Renting a car is also an option, if an expat plans a short stay of just a few months.
---
Cost of groceries in Bahrain
The cost of groceries in Bahrain can be pretty surprising for new expats, as it varies widely depending on where one shops and what one buys. Imported goods, especially those from Europe and North America, tend to be much pricier than local or regional products. 
For example, a loaf of bread from a well-known international brand may cost double or even triple the price of a locally produced one. Similarly, fresh produce like fruits and vegetables can be more affordable when bought from local markets rather than upscale supermarkets.
---
Cost of entertainment and eating out in Bahrain
Entertainment and dining out are two areas where costs can add up quickly in Bahrain. The island has a vibrant social scene, with a wide range of options from luxury fine dining to more casual eateries. A meal at a mid-range restaurant can be comparable in price to dining out in major cities in Western Europe or the US. Fast food and more casual dining options are relatively affordable.
When it comes to entertainment, there are plenty of activities to choose from, including water sports, cinemas and various cultural attractions. While some activities, such as visiting historical sites, are relatively inexpensive, others, like water sports or a night out at a high-end lounge, can be quite costly.
---
Cost of education in Bahrain
Expat families moving to Bahrain usually send their children to one of the island's private or international schools. This can be a sizeable unforeseen expense, especially for expats coming from countries where school expenses are covered or subsidised by the government. Tuition fees can also vary depending on the age of the children and the school selected.
Expats sending their children to an international school will need to budget annually for school fees. Additional expenses may include extracurricular activities, school uniforms, textbooks and other school supplies.
---
Cost of healthcare in Bahrain
Healthcare in Bahrain is of a high standard, and expats have access to both public and private healthcare facilities. The quality of care and the range of services provided in private hospitals and clinics are often superior to those in public facilities. As a result, many expats prefer to use private healthcare, which can be costly, especially for specialised treatments or surgeries.
Expats are required to have health insurance, and it's advisable to have a comprehensive policy that covers a wide range of medical services. Some employers provide health insurance as part of the employment package, but it's essential to check what is covered and consider purchasing additional coverage if necessary.
---
Cost of living in Bahrain chart
Prices may vary depending on location and service provider. The table below is based on average prices for Manama in November 2023.
Accommodation (monthly rent)
Three-bedroom apartment in the city centre
BHD 650
Three-bedroom apartment outside the city centre
BHD 460
One-bedroom apartment in the city centre
BHD 360
One-bedroom apartment outside the city centre
BHD 280
Food and drink
Dozen eggs
BHD 1
Milk (1 litre)
BHD 0.60
Rice (1kg)
BHD 0.56
Loaf of white bread
BHD 0.52
Chicken breasts (1kg)
BHD 3
Pack of cigarettes (Marlboro)
BHD 2.40
Eating out
Three-course meal for two at a mid-range restaurant
BHD 20
Big Mac Meal
BHD 2.50
Coca-Cola (330ml)
BHD 0.30
Cappuccino
BHD 1.88
Bottle of beer (local)
BHD 3
Utilities/household
Mobile call rate (per minute – mobile to mobile)
BHD 0.04
Internet (uncapped ADSL or cable – average per month)
BHD 14
Basic utilities (average per month for a standard household)
BHD 60
Transportation
Taxi rate/km
BHD 2.30
City-centre public transport fare
BHD 0.30
Gasoline (per litre)
BHD 0.20
What are prices like in Bahrain?

"European clothes, alcohol and some Western foods are very expensive, but petrol, eating out and general food shopping are much less expensive than home." Read more about Susie's life as an expat in Bahrain.

"Luxury goods, or anything that could be considered discretionary spending is expensive – alcohol, movie tickets, Western-style supermarkets, tourism, etc., are all relatively expensive compared to other states within the region. Of course, once you gain some local knowledge, you can find things like foodstuffs cheaper." Learn about John's expat experience in Bahrain.
---
Further reading
►Working in Bahrain provides an overview of the Kingdom's employment market
---
Are you an expat living in Bahrain?
Expat Arrivals is looking for locals to contribute to this guide, and answer forum questions from others planning their move to Bahrain. Please contact us if you'd like to contribute.
Expat Health Insurance
Cigna Global Health Insurance - 10% off any plans bought in November and December 2023

With Cigna, you won't have to rely on foreign public health care systems, which may not meet your needs. Cigna allows you to speak to a doctor on demand, for consultations or instant advice, wherever you are in the world. They also offer full cancer care across all levels of cover, and settle the cost of treatments directly with the provider. Cigna is currently offering a 10% discount for seniors (over 60) on their Silver package.
Moving Internationally?
International Movers. Get Quotes. Compare Prices.

Sirelo has a network of more than 500 international removal companies that can move your furniture and possessions to your new home. By filling in a form, you'll get up to 5 quotes from recommended movers. This service is free of charge and will help you select an international moving company that suits your needs and budget.

Get your free no-obligation quotes from select removal companies now!