International schools in Bahrain are preferred by the majority of expat parents. These schools offer foreign and globally respected curricula, including that of the US, the UK and the International Baccalaureate. Bahrain's international schools also offer a more familiar teaching style and environment, in addition to teaching in English. 
This leaves expat children with fewer barriers to overcome when adjusting to life in Bahrain, particularly when compared to hurdles they'd face in the public system, such as a new curriculum, different culture and, vitally, a foreign language of instruction.
To find out more about schooling options on the island, have a look at our page on Education and Schools in Bahrain.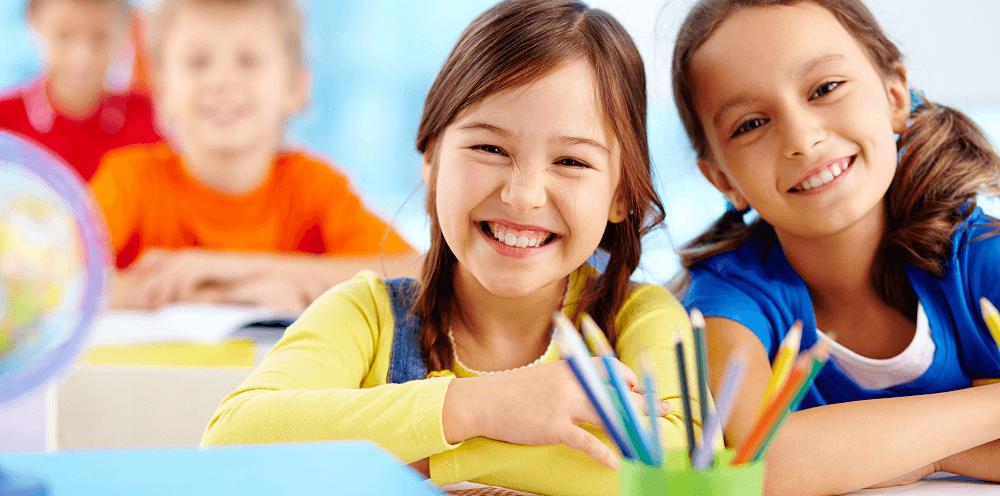 ---
Finding the right international school in Bahrain
When faced with so many choices, choosing the right international school can feel like a mammoth task. Parents need not fret though – numerous online resources can help. From school review websites to online expat groups and forums, there's plenty of information available.
Here are some of the main aspects to consider when choosing an international school in Bahrain.
Language: Are there schools teaching in the child's home language or another language they already speak? Young children can pick up a new language fairly easily, but older children may struggle, making teaching language a vital consideration when choosing a school.
Curriculum: Are there schools offering the child's home curriculum? If so, this narrows the options down considerably. Transferring to a school with a familiar curriculum eases the transition significantly. If the exact same curriculum isn't offered, look for curricula with similarities in teaching style, ethos and subject matter.
School values: Does the school place emphasis on academics or nurturing the individual? Are there strong community values or does the school have a competitive air? Note that the answers to these questions doesn't necessarily indicate that any kind of superiority between schools – merely that different schools have different values, and their suitability will vary between individuals.
Cost: International schools have notoriously high school fees, so costs should be taken into consideration. Set a firm budget for education, and remember that some schools charge extras, including building maintenance or technology fees, school transport, textbooks and school lunches. Also pay attention to the structure of fees. Some schools allow parents to pay monthly, while others may require payment upfront or in a set number of instalments.
---
Tips for applying to international schools in Bahrain
While there's plenty of choice in terms of international schools in Bahrain, securing a place at the desired school can be tough. It's therefore advisable that parents begin investigating schooling options for their child as soon as possible, well before the move. 
Once parents have identified a few options, they should get in touch with the preferred schools, find out about how much space they have available and submit their applications. Some of Bahrain's international schools have stringent application processes and are highly selective, basing admission on a number of factors, including entry tests and interviews. Other international schools may have more open admission policies.
It's important not to assume that tougher entrance requirements automatically signal a better school or that schools with fewer requirements have low standards. That being said, the application process can give a hint of what a particular school values most. For example, selective schools may be more academically focused, while schools that operate on more inclusive policies might be more community oriented. 
To help parents get started, below is a list of recommended international schools in Bahrain.
---
International schools in Bahrain
Al Noor International School
This multicultural school has over three decades of history and offers a wide range of curricula options. Students can opt for the British, Indian or Bahraini curriculum. More than 40 different nationalities make up the school's student body of 3,000.
Gender: Co-educational
Curriculum: British (English National Curriculum, Cambridge IGCSE, A-Levels) and Indian (CBSE) and Bahraini
Ages: 3 to 18
Website: www.alnischool.com
British School of Bahrain
Based in Hamala, the British School of Bahrain was founded in 1995 and serves a student body of over 3,000 students hailing from 90 countries around the world. The school offers a British education based on the English National Curriculum, including the Cambridge IGCSE in Years 10 and 11, followed by either A-Levels, BTEC or a combination of both in their final two years.
Gender: Co-educational
Curriculum: British (English National Curriculum, Cambridge IGCSE, A-Levels and BTEC)
Ages: 3 to 18
Website: www.britishschoolbahrain.com
Naseem International School
Naseem International School is a bilingual (Arabic and English) IB World School in Bahrain. It teachers all four International Baccalaureate programmes, namely the Primary Years Programme (PYP), the Middle Years Programme (MYP), the Diploma Programme (DP) and the Career Programme (CP). The school is also accredited for the USA school curriculum, culminating in the American High School Diploma.
Gender: Co-educational
Curriculum: International Baccalaureate and American
Ages: 3 to 18
Website: www.nisbah.com
St Christopher's School Bahrain
Established 60 years ago, St Christopher's School Bahrain has a long history of providing excellent education in the heart of Bahrain. Over 2,300 students of 70 different nationalities attend St Christopher's, which offers both the British curriculum (including the Cambridge IGCSE and A-Levels) and the International Baccalaureate curriculum.
Gender: Co-educational
Curriculum: British (English National Curriculum, IGCSE, A-Levels) and International Baccalaureate 
Ages: 3 to 18
Website: www.st-chris.net
Which international schools do expats recommend?

"British School or St Christopher's seem to be the pick of the Western (British) curriculum schools." Read about John's expat experience living in Bahrain and any tips he has to share about moving to the island. 
---
More information
►To learn more about schooling in the Kingdom read the Expat Arrivals page on Education and Schools in Bahrain.
---
Are you an expat living in Bahrain?
Expat Arrivals is looking for locals to contribute to this guide, and answer forum questions from others planning their move to Bahrain. Please contact us if you'd like to contribute.
Expat Health Insurance
Cigna Global Health Insurance - 10% off any plans bought in November and December 2023

With Cigna, you won't have to rely on foreign public health care systems, which may not meet your needs. Cigna allows you to speak to a doctor on demand, for consultations or instant advice, wherever you are in the world. They also offer full cancer care across all levels of cover, and settle the cost of treatments directly with the provider. Cigna is currently offering a 10% discount for seniors (over 60) on their Silver package.
Moving Internationally?
International Movers. Get Quotes. Compare Prices.

Sirelo has a network of more than 500 international removal companies that can move your furniture and possessions to your new home. By filling in a form, you'll get up to 5 quotes from recommended movers. This service is free of charge and will help you select an international moving company that suits your needs and budget.

Get your free no-obligation quotes from select removal companies now!