Israel has several excellent international schools for those expat parents wishing to educate their children outside of the Israeli public school system.
---
International schools in Israel
Anglican International School Jerusalem
Gender: Co-educational
Curriculum: American and International Baccalaureate
Ages: 3 to 18
Website: www.aisj.co.il
The Walworth Barbour American International School in Israel
Gender: Co-educational
Curriculum: American
Ages: 3 to 18
Website: www.wbais.net
Jerusalem American International School
Gender: Co-educational
Curriculum: American
Ages: 3 to 18
Website: www.jerusalemais.org
Treehouse International School
Gender: Co-educational
Curriculum: British and American
Ages: 3 to 18
Website: www.treehouse.co.il
---
Are you an expat living in Israel?
Expat Arrivals is looking for locals to contribute to this guide, and answer forum questions from others planning their move to Israel. Please contact us if you'd like to contribute.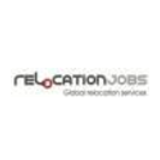 Relocation Jobs
Our Expat Expert
Relocation Jobs is a Tel Aviv based destination service provider and global mobility company. Relocation Jobs provides companies with comprehensive solutions that can be custom tailored to facilitate the corporate relocation process and ensure a smooth transition for companies and employees. Relocation Jobs has an expert staff, our recruitment and headhunting team specialize in understanding the needs for relocation and are knowledgeable in a range of industries.  
Relocation Jobs offers corporate relocation packages as well as mix and match services to meet our clients' needs. Our services include recruitment and headhunting; employment of record services; payroll outsourcing; cost of living surveys and cost analysis; group moves; relocation planning; taxation and legal consulting; full administration for the relocation process; and destination services. These services are designed to meet needs on the macro and micro level, from general planning of relocation packages, cost saving efforts and budgeting, to visas and permits, medical insurance and on the ground needs of individual employees.
At Relocation Jobs, we understand that to compete today in the globalized market companies require the right tools to succeed our the world.
Expat Health Insurance
Cigna Global

With 86 million customer relationships in over 200 countries, Cigna Global has unrivalled experience in dealing with varied and unique medical situations and delivering high standards of service wherever you live in the world.
GeoBlue

GeoBlue is one of the best international health insurance plans for US expats abroad or internationals residing in the USA. The GeoBlue Xplorer plan includes worldwide coverage and great customer service with access to a premium international network of hospitals and doctors including the Blue Cross Blue Shield network in the USA.
Moving Companies
Moving Internationally?

Sirelo has a network of more than 500 international removal companies that can move your furniture and possessions to your new home. By filling in a form, you'll get up to 5 quotes from recommended movers. This service is free of charge and will help you select an international moving company that suits your needs and budget.