Transport and driving in Angola are some of the most challenging aspects of living in the country. Much of the road infrastructure was destroyed and neglected during years of conflict, and despite efforts to rebuild, many of its roads are still riddled with potholes and few of them are paved.
---
Public transport in Angola
Angolan public transport largely comprises poorly maintained blue and white minivan taxis or buses that are known for their reckless driving as they careen in and out of the gridlocked city traffic. 
There are a few privately owned taxi companies in Luanda, but cabs are not common on the city streets.
Due to poor safety standards, expats rarely use public transport in Angola, rather opting for a vehicle with a driver.
---
Driving in Angola
Most roads in Angola can't be negotiated without a four-wheel drive vehicle, and external factors like wandering livestock and heavily overloaded vehicles mean that expecting the unexpected is the best course of action.
The majority of companies provide a car and driver, and cover maintenance and fuel costs, for their senior expat employees. Alternatively, companies may have a pool of cars and drivers available to their staff. Most don't allow the employees' spouses to drive company cars, and many don't even let their employees drive. That said, each company has a different policy and it's important to inquire before making any major purchases.
Very few people buy a personal car due to the expense; a vehicle in Angola can easily cost double what it would cost in the US. The hassles around getting fuel and maintenance are added drawbacks. Petrol is cheap but the limited amount of service stations means that queues are long. Car maintenance is expensive in Angola as parts frequently have to be imported.
Some expats who have signed on for a long-term stay and don't have contractual restrictions do decide to purchase a vehicle. Many of the large car companies are based in Luanda, and although buying a new vehicle may be expensive, it can be easier than importing a car.
Most expats live in Luanda Sul, south of the capital, and it's much easier to get around in a private vehicle there, since traffic congestion isn't as bad as the city centre. However, the excess of vehicles in Luanda's city centre takes congestion to outrageous extremes. There often seem to be few road rules and fewer traffic lights, many of which don't work.
In the rainy season, roads should be navigated with extreme caution, as the many potholes can leave vehicles badly damaged if drivers aren't careful. Local drivers are also known for aggressive driving. Combined with the fact that few roads are tarred and properly demarcated, this provides further incentive to hire an experienced driver.
---
Are you an expat living in Angola?
Expat Arrivals is looking for locals to contribute to this guide, and answer forum questions from others planning their move to Angola. Please contact us if you'd like to contribute.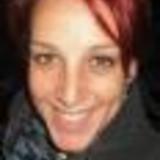 Tracy Power
Our Expat Expert
Tracy is a freelance writer who valiantly attempts to hold the fort at home, while her husband tackles adventures in big boy camps all over the world. She and her daughters count the sleeps until his return, and hope he doesn't notice the extra pets they snuck in while he was away.
Expat Health Insurance
Cigna Global

With 86 million customer relationships in over 200 countries, Cigna Global has unrivalled experience in dealing with varied and unique medical situations and delivering high standards of service wherever you live in the world.
Moving Internationally?

Sirelo has a network of more than 500 international removal companies that can move your furniture and possessions to your new home. By filling in a form, you'll get up to 5 quotes from recommended movers. This service is free of charge and will help you select an international moving company that suits your needs and budget.