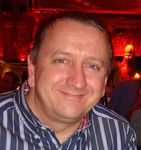 Chris Neal, a British expat living in Angola, is for the most part nonchalant about life in a city with such a high expat hardship rating and an exorbitant cost of living. Read about his expat experience in Luanda.
Read more about Angola in the Expat Arrivals Angola country guide or read more expat experiences in Angola.
About Chris
Q: Where are you originally from?
A: London, England
Q: Where are you living now?
A: Fortaleza, Luanda (Angola)
Q: How long you have you lived in Angola?
A: Arrived July 2010
Q: Did you move with a spouse/children?
A: Yes (oldest child at university in UK, younger at boarding school in UK)
Q: Why did you move; what do you do?
A: My wife is with the Foreign Office and we moved here when she was posted to the British Embassy.
About Luanda, Angola
Q: What do you enjoy most about Luanda, how's the quality of life in Angola?
A: Pleasant climate, warm all year round. By the ocean.
Q: Any negatives? What do you miss most about home?
A: Luanda is crowded, busy, dirty, with power problems and damaged infrastructure. Roads and driving standards are poor, so the thing I miss most is motorcycling.
Q: Is Luanda safe?
A: Depends who you ask. Some say it's safe compared to a few years ago, but the official advice remains "Don't walk alone at night, don't wear jewellery or carry cameras, don't drive after dark". Widespread poverty means you are likely to be mugged if you look wealthy.
About living in Angola
Q: Which are the best places/suburbs to live in Luanda as an expat?
A: The southern suburb of Luanda Sul is less busy, newer, and nicer-looking than the city centre, but then if you work in the city you have what can sometimes be a two-hour commute through crawling traffic.
Q: How do you rate the standard of accommodation in Luanda?
A: Our accommodation is fine. Spacious and comfortable, with air conditioning. We live on the Embassy compound. I have not visited any other expat accommodation.
Q: What's the cost of living in Angola compared to home? What is cheap or expensive in particular?
A: VERY expensive. Most shopping is expensive and with poor quality and choice. Fuel is very cheap. Most expat companies provide additional allowances to compensate for the high cost of living.
Q: What are the locals like; do you mix mainly with other expats?
A: The language barrier is a hindrance. Most Angolans speak only Portuguese and I don't, so that pushes us to mix only with other expats.
Q: Was it easy meeting people and making friends?
A: There are several expat groups that organise social events, and the Embassy does its share as well, so yes.
About working in Angola
Q: Did you have a problem getting a work visa/permit?
A: I'm here as an accompanying spouse, so my residence visa was arranged through the Foreign Office.
Q: What's the economic climate like in the city, is there plenty of work?
A: No work for expats outside of the expat organisations (oil companies, Crown Agents etc). Don't come here to work unless you have a job offer in advance.
Q: How does the work culture differ from home?
A: I have no personal experience but by reputation it is slow, bureaucratic and corrupt.
Family and children
Q: Did your spouse or partner have problems adjusting to their new home?
A: We have done FCO postings before (Saudi) so we're used to it.
Q: How would you rate the healthcare in Angola?
A: I hear it's poor but I haven't had to use it myself. Most expats with serious needs are med-evac'd to South Africa.
And finally…
Q: Is there any other advice you like to offer new expat arrivals?
A: This is a very challenging environment for expat business, but there is huge potential and rewards for those with patience and persistence.
► Interviewed March 2011