Expats moving to Botswana should consider renting accommodation close to their workplace and their children's school. Most expats live in the capital city, Gaborone, in order to be close to all amenities and to avoid long journeys on local buses.
Limited availability of accommodation suitable for expats in Africa has led to increased living costs in some key cities, although Botswana is relatively unaffected. In fact, Gaborone has been ranked among the cheapest of Africa's cities for expats.
---
Types of accommodation in Botswana
Depending on the length of time an expat will be staying in Botswana, they may want to rent accommodation. Choices include corporate apartments and fully furnished homes. These are a good option for expats who are on a year-long contract in the country.
Expats who decide to rent an unfurnished apartment can also rent furniture by the month.
Utilities including water, electricity, gas (if in an area where piped gas is used) and refuse removal must all be paid for by the expat tenant. Costs are calculated according to the size of property and level of usage.
Typically, a deposit of one month's rent is required to lease accommodation in Botswana.
---
Finding accommodation in Botswana
Expats may want to live in a suburb with other foreigners, and it's wise to choose housing away from busy areas with lots of pedestrians and heavy traffic. Gated communities with intercoms and fencing around properties are the norm for expat homes. This offers protection from crime and wildlife, which roams freely.
The suburbs of Gaborone include Broadhurst in the northeast, Naledi and Phakalane. Phakalane is built around a golf estate and is the preferred residential area for expats, although some people prefer to live closer to town, nearer to schools and workplace.
Other popular areas of Gaborone include The Extensions, which lie to the east of the railway line and radiate out from the Government Enclave. Extension 15 is near Riverwalk Mall (known as 'The Village'), while Extensions 9 and 11 are probably the most expensive parts of Gaborone.
Gaborone West consists of the inner blocks to the west of the railway line, inside the Western Bypass. This area is sub-divided into Phases 1, 2, 4 and industrial.
---
Are you an expat living in Botswana?
Expat Arrivals is looking for locals to contribute to this guide, and answer forum questions from others planning their move to Botswana. Please contact us if you'd like to contribute.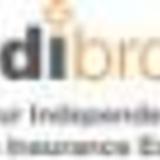 Medibroker
Our Expat Expert
Medibroker International are an independent health insurance broker who provide a free service to expats looking for international health insurance. We recommend the best plan from over 30 providers and work with your best interests in mind. Customers benefit from a dedicated advisor and customer care for the length of your policy. Website: www.medibroker.com
Expat Health Insurance
Cigna Global

With 86 million customer relationships in over 200 countries, Cigna Global has unrivalled experience in dealing with varied and unique medical situations and delivering high standards of service wherever you live in the world.
Moving Internationally?

Sirelo has a network of more than 500 international removal companies that can move your furniture and possessions to your new home. By filling in a form, you'll get up to 5 quotes from recommended movers. This service is free of charge and will help you select an international moving company that suits your needs and budget.