Regardless of whether one is moving to Botswana to set up a business, take up an exciting job offer or simply visit stunning game reserves and see the famous Okavango Delta, foreigners must be in possession of the correct visa for Botswana.
---
Tourist visas for Botswana
The application process for a tourist visa for Botswana is not as straightforward as it is for other destinations. Travellers are therefore encouraged to investigate visa regulations ahead of time and apply prior to travelling if necessary.
Nationals of certain countries are exempt from obtaining a visa prior to travelling to Botswana. These countries include Australia, New Zealand, the USA, the UK, South Africa and the Schengen countries. Passport holders from these countries will usually receive a 90-day visa upon arrival.
Travellers need to note that the 90-day tourist visa for Botswana cannot be extended and travellers are not allowed to remain in Botswana for longer than 90 days within a one-year period.
Nationals of other countries must apply for a tourist visa for Botswana from the Botswanan embassy or consulate within their home country. In cases where Botswana has no representation in a country, travellers can visit the British representation which can deal with the visa application. While the process can take as little as a few days, foreigners should allow at least a month for a tourist visa to be processed.
---
Residency visas for Botswana
Expats looking to work and live in Botswana will need to apply for the relevant work permit and residency.
Securing residency within Botswana can be quite a daunting task and the process of application can be tedious and confusing. Many expats hire the services of an immigration consultant to assist them.
---
Work permits for Botswana
There are two types of work permits for Botswana. The work permit one applies for will depend on their circumstances.
Temporary work permits
Expats hired for a short-term project in Botswana or fixed-term contract lasting less than six months will need to be in possession of a temporary work permit before entering the country.
In most cases, the employer will carry the burden of applying for the work permit. Regardless, expats would be wise to familiarise themselves with the type of documentation needed to support their visa application.
Once the application is submitted to the immigration authorities it takes approximately one to two weeks for the permit to be processed. In some cases, it can take longer and expats need to be in possession of the temporary work permit before travelling to Botswana to begin a short-term project. Temporary work permits for Botswana are valid for 90 days and can be extended once, if necessary.
Employment permits for Botswana
Expats with a permanent job offer in Botswana need to apply for an employment permit. Employment permits are initially valid for a period of two years but can be extended.
Employment permits for Botswana should be applied for before arriving in the country. As with the temporary work permits, employers usually carry the financial and bureaucratic burden of applying for an employment permit for an expat. However, expats should be aware that the requirements will differ on a case-by-case basis, depending on each individual's field of work.
---
Accompanying dependents permits for Botswana
If an expat has been made a job offer in Botswana and chooses to bring their spouse or children with them, the accompanying dependents will also need to apply for residency and make their application with the Botswanan immigration authorities.
Expats moving to Botswana with children will need to ensure that their child is in possession of a student permit which will allow them to study in the country. If expats are planning to move to Botswana with children, they will need to start the process of securing a school place for their child as early as possible.
---
Are you an expat living in Botswana?
Expat Arrivals is looking for locals to contribute to this guide, and answer forum questions from others planning their move to Botswana. Please contact us if you'd like to contribute.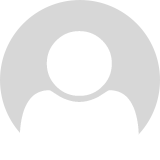 Intergate Immigration
At Intergate Immigration we offer a comprehensive range of permit, visa and relocation services for various African countries. Our services are tailored to each individual's or corporation's needs and we pride ourselves on delivering tailored solutions that surpass our client's expectations. Our business roots can be traced back to 2005. Since then we have built our company to be one of the most respected and largest immigration companies in Southern Africa. We count some of the world's largest corporate and relocation companies amongst our clients and in addition to this we have to date successfully assisted over 6,000 individuals.
Expat Health Insurance
Cigna Global

With 86 million customer relationships in over 200 countries, Cigna Global has unrivalled experience in dealing with varied and unique medical situations and delivering high standards of service wherever you live in the world.
Moving Internationally?

Sirelo has a network of more than 500 international removal companies that can move your furniture and possessions to your new home. By filling in a form, you'll get up to 5 quotes from recommended movers. This service is free of charge and will help you select an international moving company that suits your needs and budget.