Expats will have to think carefully about their children's education options in Botswana. The public schooling system is an option for expats planning to stay long term, but these schools often lack the resources and academic culture many expats expect.
The primary language of instruction for schools in Botswana is English, although there might be dedicated Setswana classes.
---
Public schools in Botswana
The education system in Botswana has improved as the economy has grown. There are seven years of primary, three years of junior secondary, and two years of senior secondary education. Expats are able to enrol their children in local schools.
However, many public schools outside of the main cities still lack resources and most expats choose to send their children to an international school.
---
International schools in Botswana
International schools in Botswana are of a high standard and follow a curriculum model from a foreign country. If possible, expats will probably want to choose a school that follows their home country's curriculum to ease their children's transition into life in Botswana.
Most of the country's international schools are based in Gaborone and offer the UK or International Baccalaureate curriculum. There is often limited space, especially in the schools with good reputations. Tuition tends to be expensive but gives access to high standards of learning, smaller class sizes, first-rate facilities and a wide range of extracurricular activities.
---
Further reading
►Read up on the medical facilities available in the country on the Healthcare in Botswana page
---
Are you an expat living in Botswana?
Expat Arrivals is looking for locals to contribute to this guide, and answer forum questions from others planning their move to Botswana. Please contact us if you'd like to contribute.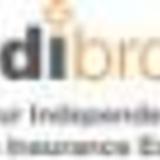 Medibroker
Our Expat Expert
Medibroker International are an independent health insurance broker who provide a free service to expats looking for international health insurance. We recommend the best plan from over 30 providers and work with your best interests in mind. Customers benefit from a dedicated advisor and customer care for the length of your policy. Website: www.medibroker.com
Expat Health Insurance
Cigna Global

With 86 million customer relationships in over 200 countries, Cigna Global has unrivalled experience in dealing with varied and unique medical situations and delivering high standards of service wherever you live in the world.
Moving Internationally?

Sirelo has a network of more than 500 international removal companies that can move your furniture and possessions to your new home. By filling in a form, you'll get up to 5 quotes from recommended movers. This service is free of charge and will help you select an international moving company that suits your needs and budget.