Expats will find that choices are limited when it comes to public transport and driving in South Africa. Even within the big cities, public transport is limited – although efforts to improve this have been made – and virtually all expats moving to South Africa purchase a car.
---
Driving in South Africa
Cars in South Africa are somewhat expensive, even though petrol prices are still fairly low compared to Europe.
South Africa's road network is extensive and is generally in good condition. However, in some of the more rural parts of the country, potholes can be a problem and can cause severe damage to cars.
In South Africa, driving on the left-hand side of the road. Traffic, especially in the big cities, might be a bit more chaotic than expats are used to, but still on the tame side when compared to countries like India or Egypt. People generally stick to their lanes, and when traffic lights (or "robots" as they are referred to in South Africa) aren't working, the ensuing four-way-stop traffic is usually quite orderly. But don't be surprised if minibus taxis illegally overtake on the left or perform other alarming and illegal manoeuvres during heavy traffic.
Foreigners can legally drive in South Africa using their own country's driver's licence as long as it has a photograph of the driver, is valid, and is in English. If one's driver's licence doesn't meet these requirements, an International Driving Permit (IDP) can be used instead. Some traffic police will try to tell unsuspecting expats that their licences are invalid in hopes of eliciting a bribe, but if expats stay firm and know their rights, there is nothing to fear.
Renting a car
While an expat is still in the process of buying a car, or whenever they are travelling in other cities, renting a car in South Africa is a fairly inexpensive option. Most of the major international car rental companies are represented at airports and throughout the main cities. There are also several local car rental companies that might offer more competitive prices, especially for longer-term rentals. 
---
Public transport in South Africa
Trains
The high-speed Gautrain has been operating in the greater Johannesburg area since 2010 and has been a big success on the few routes available – it is clean, safe and on time. But for the most part, it isn't developed enough yet to be a viable form of city-wide transport.
Buses
Metrobus is the official bus service provider in Johannesburg but routes are limited. Unless one lives in or near the city centre, which most expats stay away from, they won't be able to use the Metrobus system to get to work. Another option is the Gautrain bus services – although designed to link commuters to the Gautrain, this is still a useful system on its own and can be used independently of the Gautrain itself.
Cape Town has a rapid bus service called MyCiTi, which also offers a shuttle service from the airport to the city. Ordinary buses in Cape Town are run by Golden Arrow Bus Services and aren't particularly reliable. Those more interested in sightseeing than commuting should consider a bus tour. Cape Town's red Hop-on, Hop-off tour bus is a popular and inexpensive way to go sightseeing.
Intercity bus travel is not particularly comfortable or fast, but those who wish to travel this way should go for companies such as Greyhound and Intercape.
Minibus taxis
Minibus taxis represent a cross between a bus and taxi service, and are used by some locals as their only form of public transport. There is an informal route system accompanied by various hand signals given by people waiting for a taxi at the roadside. However, taxis are generally considered unsafe and uncomfortable. Most of them don't look very roadworthy and the hair-raising style of driving typical of taxis causes frequent accidents. As a result, these are rarely used by expats.
Luxury trains
A wonderful way for expats to discover South Africa and its sweeping landscapes, if they have time, is by way of one of the luxury trains operating mainly between Johannesburg and Cape Town and a few other routes. It's not the cheapest way to travel but a very comfortable one. Taking a car along is an option on some routes.
The Blue Train, Premier Classe and Rovos Rail are the most prominent luxury train providers.
---
Air travel in South Africa
The easiest way to get around South Africa (and to its neighbouring countries) is by air. Domestic flights to all major cities are readily (and often affordably) available on the local airlines. South African Airways is the national carrier, while Kulula, Mango and FlySafair offer low-cost options between major cities.
Johannesburg's O.R. Tambo International Airport is a modern and well-organised major hub for all of Southern Africa. Lanseria, a second, smaller airport on the northern outskirts of Johannesburg, offers daily flights to several destinations, often at a cheaper price, and Cape Town and Durban also have international airports.
---
Are you an expat living in South Africa?
Expat Arrivals is looking for locals to contribute to this guide, and answer forum questions from others planning their move to South Africa. Please contact us if you'd like to contribute.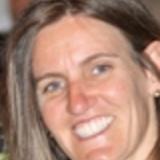 Sine
Our Expat Expert
When it became clear that our family of six would have to relocate to Johannesburg, South Africa in 2010, I immediately knew that I would start a blog about our trials and tribulations. I'm hoping it will be useful for other expats, but I won't claim to be an exhaustive source of information. I'm still figuring things out and I mainly write to entertain. What I love about writing is that whatever happens to you at the moment – particularly when things aren't working out – always has potential for a great story. Update: We have since relocated to the U.S., but I consider myself still very much the Johannesburg expert.
Expat Health Insurance
Cigna Global

With 86 million customer relationships in over 200 countries, Cigna Global has unrivalled experience in dealing with varied and unique medical situations and delivering high standards of service wherever you live in the world.
Moving Internationally?

Sirelo has a network of more than 500 international removal companies that can move your furniture and possessions to your new home. By filling in a form, you'll get up to 5 quotes from recommended movers. This service is free of charge and will help you select an international moving company that suits your needs and budget.