Buying a car in South Africa won't be the easiest item to check off an expat's moving list but it will be highly appreciated as a car will definitely be needed no matter where in the country they're living.
The task is best approached with the mindset that it will take several weeks, if not longer. There is some extra paperwork required of foreigners in addition to what is required for locals by the notoriously slow South African bureaucracy, most likely making this process more time-consuming than in an expat's home country. 
On the bright side, the one thing many expats won't need to get is a driving licence. Foreign licences are perfectly fine, as long the licence is issued in one of South Africa's eleven official languages (most likely in English), has a picture of the applicant attached to it, and has not expired.
Contrary to popular belief, expats will not even need an International Driving Permit in addition to their licence, unless of course, their original licence isn't in English. 
---
Choosing a car in South Africa
It's a good idea for expats to get started on the car buying process while still in their home country by making a few decisions upfront. Are they going to buy a new or a used car? What size? What make? Diesel or petrol? To make this decision, there are a few things that should be known about South Africa. 
Car prices are about twice as high on average as in the United States, and still substantially higher than in Europe

Gasoline/petrol is about a third more expensive than in the United States, but still well below European prices

Most roads are good, especially in metropolitan areas (although drivers should always beware of potholes), but an expat may venture into the bush during their stay, in which case a four-wheel drive will come in handy
New versus used cars
Given the high cost of cars, many expats are tempted to buy a used car. The advantage of new cars, however, is that they typically include a motor plan that allows owners to get a free service for a number of years. Some used car dealerships will also offer a service plan of some type, but many do not. If a service plan is offered, find out how much mileage and for how long the plan is valid for.
Expats should also be wary that used cars in South Africa sold by private sellers often have questionable histories. If someone decides to buy from a private seller, they should arrange for the car to be inspected at a dealership or by a mechanic of their choice, just to make sure there aren't any hidden problems. The dealership can also run the chassis number through their system to find out if the car being considered has ever been in an accident. Also, buyers should make sure the car has a roadworthiness certificate before they make the purchase.
Size and make
Regarding size, an expat would have to consider how many family members they want to accommodate and keep in mind that sooner or later they may want to go on a safari or venture onto some of South Africa's more rugged dirt roads. So it may be good to own a car made for that purpose, with features such as four-wheel drive, a trailer hitch, and perhaps a roof rack. 
That said, while Land Rovers and Toyotas are popular cars in South Africa, many smaller luxury vehicles are also all over the roads. The relatively high incidence of crime does not seem to deter people from buying expensive cars. 
Do consider that purchasing a car make with little representation in South Africa will make it difficult to service, and will mean that spare parts will be expensive and may need to be sourced from abroad. However, if an expat buyer mostly stays in one of the metropolitan areas, access to spare parts for most cars, including the European luxury makes, should not be a problem.
If a buyer is going to live in South Africa for a defined period of time then they should consider the resale value of the vehicle they buy. Cars that preserve their value the best and are easy to sell when the time comes to do so are the statistically most popular brands.
Tip: Consider a diesel car, as they typically run more efficiently. Diesel is widely available throughout South Africa and diesel fuel is also slightly cheaper than petrol.
Smash-and-grab protection
Unfortunately, given the high rates of theft from within cars in South Africa, one added amenity to look for when car-shopping is smash-and-grab protection. This film protects the windshield and windows against smash-and-grabs which may occur while cars are stopped at traffic lights. Most higher-end cars come already equipped with smash-and-grab protection, but if not, it can be added later.
---
Finding a car in South Africa
If buying a used car, expats should check used car websites and online classified portals to get a better idea of what's out there. 
Another option for more knowledgeable car buyers is auction houses. Auctions are an opportunity to pick up a real bargain, with discounts on retail price ranging from 20 to 60 percent.
New cars, as is the case in all countries, are found at car dealerships.
---
Registering a car in South Africa
In South Africa, a buyer gains possession of their car once they pay for it, but they still need to register the vehicle to formally gain title ownership. The place to do this is at the nearest Licensing Office. 
Once the car has been registered, buyers will need to cut out the car's licence disk (which is renewable every year) and affix it to their windshield from the inside. For new cars, licence plates should be ordered (the dealership will usually do this on behalf of the buyer) and must be affixed to the front and back of the car. While waiting for licence plates to be made, a temporary car licence certificate is placed inside the car's rear windshield. 
---
Car insurance in South Africa
Once the car has been registered and the licence plates affixed, expats will almost ready to get out on the road. They will, however, still need two things: insurance and a tracking service.
Most car insurance companies in South Africa will insure a vehicle over the phone and will book an appointment for the car to be inspected at a registered dealership.
The price of car insurance in South Africa, as in most countries, varies according to a number of factors, including the make of the car, the age and sex of the driver, and whether one has off-street parking, etc.
When obtaining insurance quotes, expats should make sure they enquire about roadside assistance. Most insurance companies do provide it, and it will take one more item off the checklist to have this already covered. It is also recommended that one asks the insurance company for guidelines on what to do in case of an accident. Typically, if an accident occurs, expats should exchange contact details with the other driver involved and take pictures of their licence as well as of both cars from various angles to document the damage. The accident would then need to be reported at a police station in order to get a case number. The case number is then used to make claims from insurance. If the accident is of a serious nature, expats can call their insurance provider while at the scene. The insurance provider will then contact emergency services on the expat's behalf.
Some insurance companies will also give customers a discount on their monthly premium if they have a tracking service that electronically keeps tabs on the location of one's car through a GPS system. This service has evolved due to the high incidence of carjackings in South Africa. Most tracking companies offer various levels of support, like the addition of a panic button or upgraded tracking services.
If an expat is buying a new car and opts for this service, the dealership will fit their car with a tracking device. If buying a used car, expats will need to find out whether a tracking device is already installed, and if there is, they should call the respective provider to set up an account and test the device to ensure it is working.
---
Are you an expat living in South Africa?
Expat Arrivals is looking for locals to contribute to this guide, and answer forum questions from others planning their move to South Africa. Please contact us if you'd like to contribute.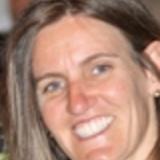 Sine
Our Expat Expert
When it became clear that our family of six would have to relocate to Johannesburg, South Africa in 2010, I immediately knew that I would start a blog about our trials and tribulations. I'm hoping it will be useful for other expats, but I won't claim to be an exhaustive source of information. I'm still figuring things out and I mainly write to entertain. What I love about writing is that whatever happens to you at the moment – particularly when things aren't working out – always has potential for a great story. Update: We have since relocated to the U.S., but I consider myself still very much the Johannesburg expert.
Expat Health Insurance
Cigna Global

With 86 million customer relationships in over 200 countries, Cigna Global has unrivalled experience in dealing with varied and unique medical situations and delivering high standards of service wherever you live in the world.
Moving Internationally?

Sirelo has a network of more than 500 international removal companies that can move your furniture and possessions to your new home. By filling in a form, you'll get up to 5 quotes from recommended movers. This service is free of charge and will help you select an international moving company that suits your needs and budget.