Expats may assume that buying a car in Canada will need to be one of their first and most urgent purchases. The country is certainly vast. While in certain locations it will be absolutely necessary to purchase a vehicle fairly quickly, Canada's larger cities often boast world-class public transport infrastructure. Depending on where one lives within the metropolis, buying a car may not only not be unnecessary, it may be ill-advised. 
Thus, before perusing the listings and haggling with hopeful car dealers, new arrivals should take some time to evaluate their destination, and to understand the dynamics of the city's orientation and the means of getting around. 
If deciding that buying a car is a must, one will need to first and foremost organise the logistics surrounding a legal driver's licence. 
From there, as in most places, it's a matter of balancing the push and pull of one's budget with their priorities and requirements. Canada has a robust automobile market, and it's possible to purchase nearly any type of new or used car. Do note, though, it will be necessary to get car insurance before getting behind the wheel.
---
Buying a new or used car in Canada
Apart from their budget and obvious requirements, expats should also consider what kind of purpose their car will serve. If keen to take advantage of the soaring Canadian mountains and national parks, new arrivals may want to flirt with the idea of buying a vehicle with four-wheel drive capability; whereas if primarily interested in something zippy that can fit into the small parking spaces associated with Vancouver or Toronto, then something compact is the best way to go.
Similarly, expats will have the choice of buying a new or used car from a dealership, or a used car from a private seller. 
The obvious benefit of buying from dealerships is the fact that even used cars often come with warranties. These service providers can often also help arrange necessary paperwork on-site, like car insurance and vehicle registration. 
That said, if one doesn't mind putting in a little extra legwork, buying a used car from a private seller can be a great way to bag a bargain.
Buying a used car from a private seller
Canada has lots of online car-buying portals, such as Autonet and Auto123, that allow buyers to compare the costs of vehicles, their amenities and their mileage and history. Thus, buying a car from a private seller can be a largely transparent process in the sense that one will be able to have a relatively good idea about what kind of asking price is acceptable. Online classifieds like Craigslist and Kijiji can also be a great place to start looking for car listings. 
As is the case anywhere in the world, expats should always ask to see the service histories of vehicles before purchasing a used car from a private seller in Canada. It's also acceptable to request to take the car for a test drive and take it to a mechanic for an inspection.
If buying privately, the buyer will be responsible for organising their own third-party insurance and driver's licence plates. In order to do this, they'll need the seller to fill out forms that make the transfer of car ownership official.
---
Car insurance in Canada
Before a person can legally drive their car in Canada, they will need to insure, register and license their new vehicle. If purchasing a new or used car from a dealer, they can perform all of these procedures on-site on the day of purchase. On the other hand, if purchasing from a private seller, the buyer will need to bear the brunt of completing the paperwork personally.
Insurance is the most important duty of a car owner. Not only is it required by federal law, but it is the prerequisite for obtaining registration and licence plates. Each province has a minimum amount of third-party liability insurance that is required. Similarly, most provinces require drivers to insure for medical expenses and loss of income resulting from a driving-related injury.
Types of car insurance:
Third-party liability insurance (for cases when one causes damage or injury to another driver)

Collision insurance (for cases when a driver damages their own car)

Comprehensive insurance (for cases when one's car is stolen or vandalised)
Getting an affordable car insurance deal
First of all, any car insurance will depend on a slew of documents that include one's Canadian driver's licence and driving record, their location (name and address), the specifications of their car, information about their past and present insurers (if any), and information about their past claims.
If an expat does not have a full Canadian licence, also known as a G licence, they should consider getting one as soon as possible after arriving in the country. The more comprehensive one's licence, the lower their insurance fees will be. Even if they have an active insurance policy and have just upgraded their licence, a driver should inform their agent of their achievement. Chances are that they will get a discount upon their next policy renewal.
Even though a person's insurance fees (premiums) are dependent on their driving skills and driving record, the two most important factors determining the price of insurance are the value and "riskiness" of their car. Cheaper cars will naturally attract lower premiums and more expensive cars will have the owner pay extra. This relationship can, however, be distorted by the probability of one's car being stolen. Some cars are naturally more prone to theft for various reasons and will thus attract higher premiums. On the other hand, installing an alarm and other anti-theft mechanisms into the vehicle will decrease its riskiness and thus the insurance cost.
If driving an old car — or if purchasing an older second-hand vehicle — consider whether the car's value warrants the cost of collision coverage. If a car is worth very little, it may not be in one's best interest to pay collision insurance on it. Instead, the owner may just prepare to write the car off if it was to be severely damaged and purchase a new vehicle instead. This way, they might be able to save money on collision insurance without being exposed to too much risk.
Expats should endeavour to maintain a clean driving record, obeying the rules and driving responsibly so that they do not collect traffic tickets or incur damage to their or other people's vehicles while driving. Every offence or accident that a person causes can increase their insurance premiums.
Making an insurance claim in Canada
Insurers must be contacted no later than seven days after the accident about any collision that was reported to the police and any event that may need to be claimed under the insurance policy. If trying to claim under another driver's insurance policy, one should contact his or her insurer personally within the first seven days after the accident.
The insured should write a "proof of loss" detailing and summarising all of the damages that they want the insurer to pay up for them. It's important to keep official receipts from the repair shop to support the proof of loss statement.
It's also advised to talk with one's insurer to find out what other documents might be necessary and what the deadlines for their submission are.
---
Car registration in Canada
Before a driver can register their vehicle, they will have to fill in the registration form and accompany it with a few documents. Every province has its own transportation bureau that will provide a form to fill in. Be ready to pay a registration fee that includes motor vehicle taxes.
The following information is required before submitting the registration:
a driver's licence, which will be referenced by a so-called 'Master Number' or 'Client Master Number' consisting of a personally identifying identity token

the certificate of sale of the car, which includes the Vehicle Identification Number (VIN) that uniquely identifies the car

the certificate of title of the car (proof of ownership, also known as the 'pink slip'), signed by both the seller and the buyer

the licence plate number

the odometer value (how many kilometres the car has ridden)

the safety inspection number
Once a registration has been processed, the owner will receive a registration sticker and registration papers. Place the sticker in the corner of the licence plate and keep the proof of registration in the car.
---
Car-sharing co-ops in Canada
Car sharing, or auto sharing, is a popular way for people with a sporadic need for individual transportation to gain affordable access to a "set of wheels" any time. This handy list of auto-sharing organisations in Canada will direct new arrivals to the websites of Modo The Car Co-op in British Columbia, various other sharing co-ops across the country, and the popular CommunAuto in the Québec province.
Sharing a car this way will prevent a person from having to deal with car financing, insurance, regular check-ups, and parking, and it is an environmentally friendly and cost-efficient way to enjoy the benefits of having a car without actually owning one.
---
Are you an expat living in Canada?
Expat Arrivals is looking for locals to contribute to this guide, and answer forum questions from others planning their move to Canada. Please contact us if you'd like to contribute.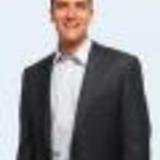 Jamie Sarner
Our Expat Expert
Throughout his long career, Jamie Sarner has established his credentials as a first class real estate agent in Central Toronto. From his first transaction of a condo in Yorkville in 2003 through countless real estate transactions since, he has won the praise of client after client for his excellent service.
Expat Health Insurance
Cigna Global

With 86 million customer relationships in over 200 countries, Cigna Global has unrivalled experience in dealing with varied and unique medical situations and delivering high standards of service wherever you live in the world.
Moving Internationally?

Sirelo has a network of more than 500 international removal companies that can move your furniture and possessions to your new home. By filling in a form, you'll get up to 5 quotes from recommended movers. This service is free of charge and will help you select an international moving company that suits your needs and budget.