Due to the large size of its landmass, weather in Canada is highly variable depending on the location. The country itself stretches from the Atlantic to the Pacific Ocean and extends across six time zones.
That said, most expats living in Canada will find themselves residing within a few hundred miles of the United States border and within a more temperate climate, comparatively speaking (with the exception of those living in Calgary and Edmonton). Only a small percentage of the population chooses to withstand the harsh conditions associated with life in the northern territories, just south of the Arctic Circle.
Though the extremes of weather in Canada are fairly fluid from region to region, the four distinct seasons are the same. Winters tend to be long and cold; and surprisingly, expats should expect hot but short summers.
Weather in Canada's west coast of British Columbia and its east coast of Newfoundland is milder, a direct result of maritime influence, but these areas also experience more rainfall.
The interior of the country is generally flat and, for this reason, absorbs the cold currents and sweeping winds coming from the Canadian Arctic. The prairies in Canada are also known to experience drastic climate changes from season to season. Both some of the hottest and coldest temperatures in the country occur here.
---
Are you an expat living in Canada?
Expat Arrivals is looking for locals to contribute to this guide, and answer forum questions from others planning their move to Canada. Please contact us if you'd like to contribute.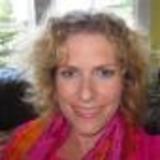 Aisha Ashraf
Our Expat Expert
Aisha Isabel Ashraf is a freelance writer currently based in Canada with her husband and children. She's crossed geographical, cultural & religious borders in a life that reads like an Amazon bestseller and gives a candid account of the trip on her award-winning blog, Expatlog – covering topics as diverse as censorship in Islam, mental health taboos and cross-cultural relationships. Follow her on Twitter @AishaAshraf1.
Expat Health Insurance
Cigna Global

With 86 million customer relationships in over 200 countries, Cigna Global has unrivalled experience in dealing with varied and unique medical situations and delivering high standards of service wherever you live in the world.
Moving Internationally?

Sirelo has a network of more than 500 international removal companies that can move your furniture and possessions to your new home. By filling in a form, you'll get up to 5 quotes from recommended movers. This service is free of charge and will help you select an international moving company that suits your needs and budget.