In order to legally work in Canada, foreign nationals will either need a residence permit or a temporary work permit. Large quantities of both documents are granted annually but it is important that expats recognise the difference between the two. 
Residence permits are for those who wish to permanently, or at least on a long-term basis, live and work in Canada. They entitle their holders to take advantage of many of Canada's social systems, such as healthcare and education.
On the other hand, temporary work permits are granted to individuals coming to Canada to complete a specific job that can help a Canadian employer satisfy a skills shortage. Temporary work permits do not entitle their holders to certain rights, and they expire after a certain amount of time. 
Although in the past Canada advocated for an immigration policy that pushed for foreigners to have the opportunity to settle in the country, more recently, changes have been made so that more temporary work permits are offered. 
Work permits should almost always be applied for from outside of Canada, but there are certain exceptions to this general rule.
---
Applying for a temporary work permit for Canada
In order to apply for a temporary work permit, foreigners must first solidify a job offer from a Canadian employer. Furthermore, Canadian employers must be able to prove that the job being offered cannot be filled by a local employee because there is no one available in the domestic market that has the skills or the experience to assume the job. 
To prove the above, employers must obtain written confirmation, via a Labour Market Impact Assessment, from the Human Resources and Social Development Canada (HRSDC) department. This generally means that the employer must show that they have advertised the position throughout Canada for a certain period and have been unable to find a local candidate suitably qualified for the job. Additionally, there are some situations where no labour market opinion is needed.
If an expat has the above, they can submit a temporary work permit application, along with the required supplementary documents, to the relevant Canadian visa office. The list of documents is subject to change so it is always best to check government websites for the latest information. However, expats should have references from previous employers, qualification certificates and degree transcripts available. 
After the application has been received by the respective Canadian visa office, it may be necessary for the applicant to meet an official in person for an interview. At this point, it may also be necessary to provide police clearance certificates and proof that the applicant is healthy, as confirmed by an official medical exam.
Application processing times vary immensely and depend largely on where they have been applied for. In general, though, plan on the application taking at least one to three months to be approved. 
---
More information
► See Visas for Canada for further information about the correct paperwork when it comes to moving to Canada
---
Are you an expat living in Canada?
Expat Arrivals is looking for locals to contribute to this guide, and answer forum questions from others planning their move to Canada. Please contact us if you'd like to contribute.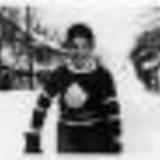 Jer
Our Expat Expert
J is a self-employed web designer and IT consultant who immigrated to Canada in the summer of 2011 as a permanent resident under the family class. He has published The Expatriate Mind since 2005 and is a regular contributor to LoonLounge.
Expat Health Insurance
Cigna Global

With 86 million customer relationships in over 200 countries, Cigna Global has unrivalled experience in dealing with varied and unique medical situations and delivering high standards of service wherever you live in the world.
Moving Internationally?

Sirelo has a network of more than 500 international removal companies that can move your furniture and possessions to your new home. By filling in a form, you'll get up to 5 quotes from recommended movers. This service is free of charge and will help you select an international moving company that suits your needs and budget.