Those moving to Santiago worried about what they'll keep their kids busy with can rest assured that the city has plenty to offer families, and activities for kids are organised regularly. International schools present various extracurricular activities and opportunities, while family-, social- and friendship groups often meet up.
Santiago can be a lot of fun for children if parents do their research beforehand. From beautiful parks, museums and art galleries to zoos, indoor play centres, nature reserves and various arts and craft classes for toddlers, expat families in Santiago will not struggle for entertainment. 
---
Outdoor activities for kids in Santiago
One of the drawbacks of living in Santiago with children is the lack of public green areas. Much of the countryside in Chile is seemingly cut off from the public and the only available green areas are parks and special nature reserves, which usually have an entrance fee and aren't always particularly easy to get to. The following are some of the best places to visit for those expats looking to stretch their legs a bit with the little ones on the weekend.
Parque Natural Aguas de Ramón Park
This is a beautiful nature reserve in Santiago situated in the leafy district of La Reina Alta. It's a large park with various trails for trekking and hiking. Parents can take their children on an easier route and those who don't yet walk can be carried. There are waterfalls, streams and mountainous areas to be explored.
Buin Zoo
Located in the Buin area, south of Santiago, the Buin Zoo is one of six zoos in Santiago and one of the nicest outside the city. Big enough to include the favourites but not so huge as to be overwhelming for parents, the zoo includes a reptile centre, an aquarium and mini jungle.  
Parque Padre Hurtado
This is one of the most spacious parks in Santiago. It contains designated picnic areas, swings and slide sets and many more activities for kids, including pony rides, mini-golf and train rides around the park. There is also a small lagoon where families can watch and feed the ducks. This park is perfect for a Sunday afternoon outing. It's possible to enter by foot or by car.
---
Indoor activities for kids in Santiago
Indoor spaces for energetic children are definitely becoming more popular in Santiago and new soft play centres have been opening up around malls in the city. They are perfect for an outing on a rainy day.
City Toys
City Toys is located in Mall Florida Center and is one massive area and soft play centre with an array of entertainment for toddlers, ranging from reading rooms and toy areas to a pretend supermarket, fire station and theatre. Little ones can play in the different spacious areas and ride around on toys as if they were in a mini-city.
Yukids
Yukids is another colourful little soft play centre with flying balloons, ball pools, soft slides and merry-go-rounds. There are trampoline spaces and opportunities for birthday parties to be held here.
Museo Interactivo Mirador
This interactive space pushes the limits of a traditional museum. With no signs staying "Don't Touch", visitors are free to push, climb and play on the displays and exhibits. Children and adults will love this museum as there is plenty to see and do and learn at the same time.
---
Further reading
►For more on what to see and enjoy in the city, see Lifestyle in Santiago
Expat Interviews

"We love going to parks, taking a trip to the vineyard and generally just hanging out with our friends in the sunshine." Nina moved to Santiago with her spouse and children, read more in her interview.

"Be sensitive and supportive towards the transition and encourage your kids to be patient and to seek out new social experiences." Read more in Jenny's interview for advice on relocating to Santiago with children.
Are you an expat living in Santiago?
Expat Arrivals is looking for locals to contribute to this guide, and answer forum questions from others planning their move to Santiago. Please contact us if you'd like to contribute.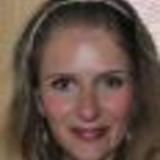 Tamsin M
Tamsin is a 30-something stay-at-home mother to two adorable babies, Maia and Tom. She moved to Santiago, Chile, from her hometown in England in 2008 after meeting the amor of her vida. Apart from running after a toddler and an almost one-year-old baby, Tamsin is also a freelance writer and blogger and runs Mama in Chile as a creative outlet.
Expat Health Insurance
Cigna Global

With 86 million customer relationships in over 200 countries, Cigna Global has unrivalled experience in dealing with varied and unique medical situations and delivering high standards of service wherever you live in the world.
GeoBlue

GeoBlue is one of the best international health insurance plans for US expats abroad or internationals residing in the USA. The GeoBlue Xplorer plan includes worldwide coverage and great customer service with access to a premium international network of hospitals and doctors including the Blue Cross Blue Shield network in the USA.
Moving Companies
Moving Internationally?

Sirelo has a network of more than 500 international removal companies that can move your furniture and possessions to your new home. By filling in a form, you'll get up to 5 quotes from recommended movers. This service is free of charge and will help you select an international moving company that suits your needs and budget.