Chileans celebrate and enjoy life with great gusto, and they love nothing more than to share it with others. Santiago, the vibrant capital at the heart of this South American country, has something to appeal to everyone – from rich cultural experiences to wild fiestas and everything in between. Expats living in this bustling and cosmopolitan city will find that there is never a shortage of fun and exciting events.
---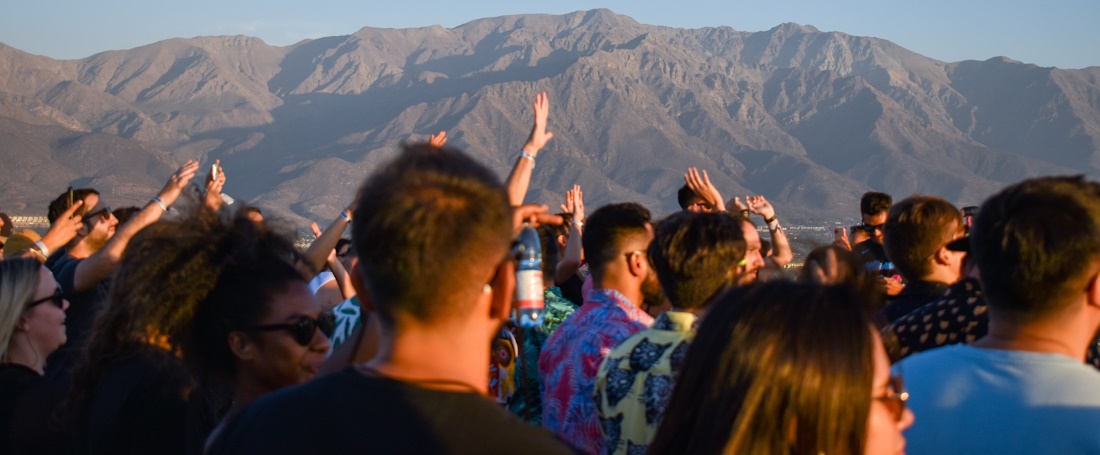 Annual events in Santiago
Santiago a Mil International Theatre Festival (January)
With hundreds of performances at all sorts of venues, attendees of this festival will be spoilt for choice. Founded in 1994 and still going strong, the festival was born of the conviction that everyone should have access to theatre. The festival's name refers implicitly to 1,000 pesos – the starting price of tickets in the festival's early years. This figure is higher now because of inflation, but tickets are still far below the traditionally high prices of theatre, and some shows at the festival can be attended for free.
Lollapalooza Chile (March)
The Chilean edition of this famous music festival has its roots in the original Lollapalooza festival in the US. Chile's version of Lollapalooza definitely holds its own, attracting hundreds of thousands of festival-goers each year and playing host to the best music acts from Chile and beyond. A wide spectrum of musical genres is represented at the festival, including rock, pop, dance and rap.
Santiago Marathon (May)
Fitness buffs in Santiago will relish the opportunity to test themselves during the annual Santiago Marathon. With plenty of spectators to cheer them on at all stages of the race, participants can choose to take part in the full marathon of 26 miles (42km), the half-marathon of 13 miles (21km) or a short marathon of 6 miles (10km).
Santiago International Film Festival (August)
Film enthusiasts will be enthralled by the Santiago International Film Festival's line-up of screenings, talks, exhibitions and lectures. This festival draws filmmakers, screenwriters and actors from around the world, not to mention the best local talent, and it is one of the most prestigious film festivals in South America. It's divided into two portions, local and international, and films in each category are judged by experts in the industry and awarded in various categories.
Fiestas Patrias (September)
A countrywide celebration, the festivities of Fiestas Patrias are particularly spectacular in Santiago. This includes a religious ceremony on the first day of the holiday, followed by military and civil school parades as it falls around the public holiday of Army Day. As nighttime draws closer, markets selling traditional Chilean food and drink begin to pop up around the city. Apart from the copious food and drink, there is also plenty of dancing to be had.
Santiago International Book Fair (October to December)
Since its inception four decades ago, the Santiago International Book Fair has grown from a humble celebration of reading and creativity to an immensely popular event featuring prestigious figures in the field and attended by thousands each year. There is an entrance fee, but some groups may enter for free on certain days. At the fair, literature enthusiasts can attend events such as readings, debates, book signings, workshops and more – all at no additional cost.
Are you an expat living in Santiago?
Expat Arrivals is looking for locals to contribute to this guide, and answer forum questions from others planning their move to Santiago. Please contact us if you'd like to contribute.
Expat Health Insurance
Cigna Global Health Insurance - 10% off any plans bought in November and December 2023

With Cigna, you won't have to rely on foreign public health care systems, which may not meet your needs. Cigna allows you to speak to a doctor on demand, for consultations or instant advice, wherever you are in the world. They also offer full cancer care across all levels of cover, and settle the cost of treatments directly with the provider. Cigna is currently offering a 10% discount for seniors (over 60) on their Silver package.
Moving Internationally?
International Movers. Get Quotes. Compare Prices.

Sirelo has a network of more than 500 international removal companies that can move your furniture and possessions to your new home. By filling in a form, you'll get up to 5 quotes from recommended movers. This service is free of charge and will help you select an international moving company that suits your needs and budget.

Get your free no-obligation quotes from select removal companies now!