There are many ways of getting around in the USA, from the convenience of driving a personal vehicle to the many forms of affordable public transport. An expat's choice of transport will depend not only on their location but also on their budget, how much time they are willing to spend commuting and how much they value convenience and comfort. 
---
Driving in the USA
A car may not be a necessity for those living in one of the larger metropolitan areas of the USA such as San Francisco or New York City. Highly urbanised areas usually have extensive local and regional transit networks. However, expats in a smaller location are likely to need a car to do almost anything that isn't within easy walking distance. 
The system of roads and highways in the USA is relatively easy to navigate, even with the moderate to severe traffic congestion that exists in some urban areas. Driving a car also means having to find a parking space but in some cases free or discounted parking is available.
While fuel costs in the USA are reasonable, the cost of driving a vehicle can become expensive depending on location, distance travelled and how frequently a person drives. However, the great majority of Americans still choose to drive for reasons of convenience, safety and freedom to travel as they wish.
Expats who already have a driver's licence from their home country are permitted to drive in the USA until they become a resident of their state – usually after a period of a year, but this varies from state to state. It is usually not necessary to obtain an International Driving Permit (IDP) unless one's licence is in a language other than English. 
Once a foreigner becomes a resident of the state they are residing in, they should visit the local Department of Motor Vehicles (DMV) in order to obtain a US driver's licence. Expats may need to take a test to get a local licence, though nationals of some countries are exempt from this.
---
Public transport in the USA
Intercity trains
Amtrak provides intercity railway services in the USA, linking over 500 destinations. Tickets can be purchased online, at station kiosks, over the phone, at staffed stations and onboard trains.
Local railways and subways
More than half of US states have passenger railway services in some form, though the extent of the services available varies. While underground train services are generally described as subways, some railway routes have both underground and ground-level train stops.
Railway travel in the USA is inexpensive and convenient, offering similar discounts as other forms of public transport. Some cities also have trains connecting to major airports, saving commuters time, money and the hassles of dealing with traffic and parking.
Buses
While some large cities and towns have their own rail or subway service, smaller towns or suburbs may not have this convenience. In these case, there will usually at least have some type of public bus service available. Fares are reasonable in many cases, with discounts usually available to students, senior citizens and other individuals on specific tickets.
Several bus companies such as Greyhound offer economical intercity services compared to trains, air travel, and even driving. While lacking the conveniences of other types of transport, intercity bus services are a low-cost alternative.
---
Taxis in the USA
Taxis or cabs are usually found in inner-city and outlying suburban areas or even within smaller towns. Taxis can be hailed in the street, at special taxi ranks or cab stands, reserved over the phone or booked online. While taxis are extremely convenient for getting between short distances, they can be quite expensive.
---
Air travel in the USA
There are several large domestic airlines in the USA, such as Southwest Airlines, United Airlines and American Airlines. Smaller regional carriers provide services on more specialised routes but may partner with larger carriers for greater coverage and customer convenience.
Most travellers will purchase their tickets online to take advantage of special discounts, print tickets and even check-in in advance of their flight; however, tickets can still be purchased through travel agents and at airports.
---
Cycling in the USA
For expats who enjoy eco-friendly travel that involves a bit of exercise, riding a bike can be a good choice. While some cities encourage cycling through designated bicycle lanes, conveniently located public bike racks and lockers, special events and thoughtful urban planning, there are still many cities that are more conducive and safer to get around in by other forms of travel, such as a car.
---
Are you an expat living in The USA?
Expat Arrivals is looking for locals to contribute to this guide, and answer forum questions from others planning their move to The USA. Please contact us if you'd like to contribute.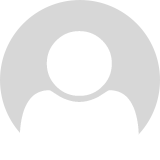 M D Kelley
Our Expat Expert
M D Kelley is a freelance writer, amateur photographer, and avid traveller. Having spent her childhood in Australia, she later moved to Japan to live and work as an English teacher. She later spent time in Las Vegas, Nevada and the American Midwest but has now returned to Melbourne, Australia. Visit her website at www.mdkelleywriter.com.
Expat Health Insurance
Cigna Global

With 86 million customer relationships in over 200 countries, Cigna Global has unrivalled experience in dealing with varied and unique medical situations and delivering high standards of service wherever you live in the world.
Moving Internationally?

Sirelo has a network of more than 500 international removal companies that can move your furniture and possessions to your new home. By filling in a form, you'll get up to 5 quotes from recommended movers. This service is free of charge and will help you select an international moving company that suits your needs and budget.