Education in Malaysia is of a high standard and expat parents should not struggle to find a school for their child. 
Admission into schools may vary depending on the type of school. Generally, schools in Malaysia can be classified into three categories: public schools, private schools and international schools.
---
Public schools in Malaysia
Public schools in Malaysia are in abundance and the tuition fees are low as most are supported by the government.
Study time for public schools usually starts at 7.30am and ends around 12.30pm to 1pm. Many public schools run on a two-session system, with one session in the morning and another in the afternoon. This is to accommodate the high number of students. Facilities in public schools are adequate and have most of the basic items needed for education, but student-to-teacher ratios can be quite high, with 40 to 50 students in a class. 
As an expat coming to Malaysia, the public school option should be the least costly. However, some major deterrents are the language barrier as well as the bureaucratic registration process for foreign students.
---
Private schools in Malaysia
There are a number of good private schools in Malaysia, but they are known to be expensive. Private schools usually practice three terms per year, with three major exams each term. All private schools use English as the main language of tuition. Classes generally run from around 8.30am to 4pm.
As with the public schools, private schools follow the guidelines and rules set by the Malaysian Ministry of Education.
Most expat children settle into private schools quite easily as they are less likely to struggle with the culture shock that they may experience at a public school. The teachers are also usually well trained and have ample experience in communicating effectively and handling students from different cultures and backgrounds.
---
International schools in Malaysia
Expats who wish to have their children educated in the curriculum of their home country or a country other than Malaysia should consider an international school.
Most international schools in Malaysia are based in Kuala Lumpur. These schools usually maintain the culture, primary teaching language and teaching methodologies and curriculum of their country of origin. The most prominent schools in Kuala Lumpur adhere to the English National Curriculum, with many schools also offering the International Baccalaureate programme.
Enrollment in an international school in Malaysia is expensive and may not be the best option for some expat budgets.
In these international schools, students will not only avoid the culture shock that they might encounter at public schools, they will also get the opportunity to socialise with classmates from their home country.
Admission into an international school is easier than admission into a public school. This is because the fees are not subsidised by the local government and, most of the time, can be easily done at the school itself.
---
Are you an expat living in Malaysia?
Expat Arrivals is looking for locals to contribute to this guide, and answer forum questions from others planning their move to Malaysia. Please contact us if you'd like to contribute.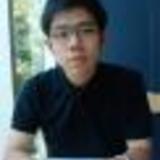 Ivan How
Our Expat Expert
Ivan is an expat from the busy city of Shanghai, China, and has recently settled down in Kuala Lumpur, Malaysia, due to his work as an editor for an e-commerce company. Apart from work, he has deep passion for travelling, food and fast cars.
Expat Health Insurance
Cigna Global

With 86 million customer relationships in over 200 countries, Cigna Global has unrivalled experience in dealing with varied and unique medical situations and delivering high standards of service wherever you live in the world.
Moving Internationally?

Sirelo has a network of more than 500 international removal companies that can move your furniture and possessions to your new home. By filling in a form, you'll get up to 5 quotes from recommended movers. This service is free of charge and will help you select an international moving company that suits your needs and budget.