There is no escaping the fact that the cost of living in Russia is high. In Mercer's Cost of Living survey for 2020 Moscow was ranked 27th out of 209 cities, while St Petersburg was ranked 75th. Expats can expect essentials like accommodation, groceries and education to eat into their budget. Basics like good quality food are also much more expensive than new arrivals might expect. Expats outside of the urban centres will find the cost of living to be less severe, but still higher than many other destinations.
Typically, expats working in Russia start on an employment package for the first two to three years after which many stay on and 'go local'. It's worth trying to negotiate a package that includes accommodation, health insurance, a car or driver, schooling and some daily living allowance. 
---
Cost of accommodation in Russia
Accommodation options in Russia fall broadly into two types, apartments in the city, or houses in secure compounds outside of the city. 
Expats are often caught by surprise when they discover the low quality of the communal spaces that come with high-priced rentals. Dodgy-looking apartment block entrances are normal and antiquated lifts are common. The public parts of most buildings are still government-managed and are usually dated and poorly maintained.
Living outside of the city means expats will spend at least an hour, and possibly much more, on their daily commute. Public transport is faster and cheaper than driving a car in rush hour, but those who use it will need to get to and from the station in below-freezing temperatures for around six months of the year. 
---
Cost of food in Russia
There is an abundance of supermarkets springing up all over Moscow and other big Russian cities, but good quality food and wine remain expensive. During the long winter months, vegetable stocks in supermarkets are noticeably depleted and imported varieties can be outrageously priced. The variable quality and the constant hunt for familiar home brands means most expats become accustomed to shopping around.  
---
Cost of healthcare in Russia
Healthcare in Russia can be expensive. The state medical system is chaotic, hard to navigate and unpredictable. It's recommended that expats take out private health insurance in Russia, and many companies offer it as a standard feature of employment packages.
An initial consultation with a general practitioner might be reasonably priced, but fees can quickly escalate and become prohibitively expensive if specialists need to be consulted, tests are required or in the case of an emergency.
---
Cost of living chart for Russia
Prices may vary depending on product and service provider. The list below shows the average cost of living in Moscow in March 2020.
Accommodation (monthly)

One-bedroom apartment in city centre

 RUB 62,240 

One-bedroom apartment outside city centre

 RUB 36,303 

Three-bedroom apartment in city centre

 RUB 126,891 

Three-bedroom apartment outside city centre

 RUB 65,926 

Shopping

Eggs (dozen) 

 RUB 88

Milk (1 litre)

 RUB 70

Rice (1kg)

 RUB 74

Loaf of white bread

 RUB 44

Chicken breasts (1kg)

 RUB 286

Pack of cigarettes (Marlboro)

 RUB 150

Eating out

Big Mac Meal

 RUB 300

Coca-Cola (330ml)

 RUB 58

Cappuccino

 RUB 173

Local beer (500ml)

 RUB 200

Three-course meal for two at a mid-range restaurant

 RUB 2,500

Utilities

Mobile-to-mobile call rate (per minute) 

 RUB 2

Internet (uncapped ADSL or cable – average per month)

 RUB 460

Basic utilities (per month for a small apartment)

 RUB 8,942

Transport

Taxi rate (per kilometre)

 RUB 15

Bus/train fare to the city centre

 RUB 55

Petrol/gasoline (per litre)

 RUB 46
---
Further reading
►For more on managing your finances while living in Russia, see Banking, Money and Taxes in Russia.
Expat Interviews

'Rents are outrageous. Eating out can be expensive. Vodka and cigarettes are practically free.' Get some insight into cost of living in Russia from Amanda's interview.
---
Are you an expat living in Russia?
Expat Arrivals is looking for locals to contribute to this guide, and answer forum questions from others planning their move to Russia. Please contact us if you'd like to contribute.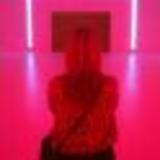 Laura A
Our Expat Expert
British expat living in central Moscow, busy checking out places to eat, things to do, culture to enjoy and where to find magic cooking ingredients in a foreign land.
Expat Health Insurance
Cigna Global

With 86 million customer relationships in over 200 countries, Cigna Global has unrivalled experience in dealing with varied and unique medical situations and delivering high standards of service wherever you live in the world.
Moving Internationally?

Sirelo has a network of more than 500 international removal companies that can move your furniture and possessions to your new home. By filling in a form, you'll get up to 5 quotes from recommended movers. This service is free of charge and will help you select an international moving company that suits your needs and budget.