Northern Lad is a British expat who moved to Moscow in September 2012 for a job. He enjoys life in the city, which he says is full of pretty ladies, has plenty of sights to see and is generally a safe place to be.
Read more about expat life in Russia in the Expat Arrivals Russia country guide or read more expat experiences in Russia.
About you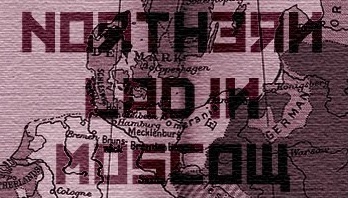 Q: Where are you originally from? 
A: I am originally from the Northern area of England.
Q: Where are you living now?
A:  I moved to Moscow, Russia in September 2012.
Q: Did you move with a spouse/children? 
A:  No, I moved with my girlfriend... Well ex-girlfriend...
Q: Why did you move to Russia; what do you do?
A:  I moved for a job. Now, some people who read my blog may be able to guess what my job is, but for my own reasons, I never say what my job is. Although, the question is what do I do... Drink beer! 
About Moscow
Q: What do you enjoy most about Moscow, how's the quality of life? 
A:  I love Moscow, it is an amazing place. Full of very pretty ladies, plenty of lovely sites to see and a generally safe place to be. 
Q: Any negatives? What do you miss most about home? 
A:  I really don't miss England. What is there to miss? Skype brings together the family. There is one main annoying feature about Moscow – the five-month winters!
Q: Is Moscow safe? Are there any areas expats should avoid?
A: Moscow is generally safe. Many a time I have walked home at 5am in a slightly worse state and always get home safe enough! Parts to avoid... Anywhere icy after a few beers!
Q: How would you rate the public transport in Moscow? What are the different options? Do you need to own a car? 
Moscow's metro system is hugely reliable. I do not need to own a car. For the price of a chocolate bar I can get anywhere in Moscow. Plus drink-driving is bad!
Q: How would you rate the healthcare in Moscow?
A:  No idea! I haven't been ill here...yet.
About living in Moscow
Q: How do you rate the standard of housing in Moscow?
A:  Old, highrise, expensive and outdated. 
Q: What's the cost of living compared to home? What is cheap or expensive in particular?
A:  Much more expensive rent. In England, I had a penthouse for 600 GBP a month. I pay more than that here for a one bedroomed 1980s decorated flat. Otherwise the cost is fairly good. Admittedly Mcdonalds and KFC prices are pretty universal and beer can be found cheaply. What more do you need?
Q: What are the locals like; do you mix mainly with other expats?
A:  I work with both expats and Russians. Russians have warm hearts, but cold exteriors. I suppose that's what long winters (and the years of communism) do to you!
Q: Was it easy meeting people and making friends?
A:  I like to leave the house, so of course it is!
About working in Moscow
Q: Did you have a problem getting a work visa/permit for Russia?
A:  No, my employers sorted it out for me.
Q: What's the economic climate like in Moscow, is there plenty of work?
A: No idea... I suppose you could always come here and be a street cleaner, I see lots of them!
Q: How does the work culture differ from home?
A:  More relaxed.
Q: Did a relocation company help you with your move? 
A:  Haha! No. I wish! A suitcase holds all you really need!
And finally…
Q: Is there any other advice you would like to offer new expat arrivals?
A: Buy extra luggage on the plane and bring one suitcase full of cordial/diluting juice – Preferably Vimto/Ribena. Russians don't quite understand the concept and you either drink a sweet syrup or plain water. Water gets boring, we all know that fizzy pop isn't good for you (sorry Coca-Cola) and nobody can survive off Alcohol alone, even if we try! 
Oh, and bring a sense of humour... You will need it, occasionally, to get through the difficult parts of Russian life. 
~Interviewed April 2013