The cost of living in Bucharest is generally much cheaper overall than most major Western European capitals. However, there are many bars, restaurants and shops that charge similar prices to their Western European counterparts. 
Salaries in Bucharest are much lower on average than what many expats from Western Europe or North America may be used to. This is offset by the low cost of living in Bucharest. 
Bucharest was ranked 164th out of 209 cities in the 2019 Mercer Cost of Living Survey. Bucharest has the highest cost of living in Romania. Prices anywhere outside of the city are generally cheaper. 
---
Cost of accommodation in Bucharest
In terms of accommodation, rent for a one-bedroom or studio apartment in Bucharest is typically lower than in other European cities but is expensive by Romanian standards.
Property prices can vary greatly depending on the area and type of home. As with most cities, the further away from the city centre one goes, the cheaper accommodation becomes. Most expats in Bucharest rent apartments and houses, with the cost of rent being dependent on the size of the apartment or house and whether it is furnished or not. 
A further expense is the cost of utilities, which is generally not included in rental agreements and which varies between the winter and summer months.
---
Cost of transport in Bucharest
The metro is the most popular means of transport in Bucharest. It's possible to buy daily, biweekly or 62-trip cards, which make travelling on the metro cheaper. 
Taxis are inexpensive in Bucharest. Those having to commute will find that cars are affordable, although maintaining a car can be expensive.  
---
Cost of schooling in Bucharest
Schooling in Bucharest can range from free (for public schools) to very expensive (for international schools). Seeing as the language of instruction in public schools is Romanian, most expat parents do not choose this route for their children.
Bucharest boast several international schools. The fees for these schools vary but are overall expensive. Tuition fees often don't cover costs like lunch, bus fair or uniforms. Expats relocating should consider these costs when accepting a job offer.
---
Cost of goods Bucharest
Food in Bucharest is relatively inexpensive on an expat salary. Conversely, electronics and luxury products can be more expensive than in other European cities, but particularly more so than in North America. Clothing also tends to be more expensive in Bucharest.
---
Cost of entertainment in Bucharest
The cost of entertainment in Bucharest depends entirely on where one goes. The old city centre caters to many tourists, expats and well-to-do locals, meaning that the prices are at the higher end. Prices at a neighbourhood bar or restaurant are generally half the cost. Movies are reasonably priced and there are many concerts and museum exhibitions, many taking only a nominal fee for admission.
---
Cost of living in Bucharest chart
Note that prices may vary depending on location and service and are based on average prices in Bucharest in January 2020.
Accommodation (monthly rent)

One-bedroom apartment in the city centre

RON 1,900

One-bedroom apartment outside of the city centre

RON 1,300

Three-bedroom apartment in the city centre

RON 3,100

Three-bedroom apartment outside of the city centre

RON 2,200

Shopping

Milk (1 litre)

RON 4.90

Eggs (dozen)

RON 10

Loaf of white bread

RON 2.80

Rice (1kg)

RON 5.30

Chicken breasts (1kg)

RON 21.40

Pack of cigarettes (Marlboro)

RON 18.50

Eating out

Big Mac Meal

RON 20

Coca-Cola (330ml)

RON 6.60

Cappuccino

RON 9

Local beer (500ml)

RON 3.40

Three-course meal at mid-range restaurant for two

RON 130

Utilities

Mobile call rate (minute-to-minute)

RON 0.40

Internet (uncapped ADSL or cable – average per month)

RON 40

Utilities (average per month for a standard household)

RON 430

Hourly rate for a domestic cleaner

RON 30

Transport

City centre bus fare

RON 1.50

Taxi rate per km

RON 1.90

Petrol (per litre)

RON 5.80
Are you an expat living in Bucharest?
Expat Arrivals is looking for locals to contribute to this guide, and answer forum questions from others planning their move to Bucharest. Please contact us if you'd like to contribute.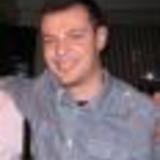 Matt
Our Expat Expert
Matt is a Canadian expat living in Transylvania, Romania. He moved to Romania because of his job but was actually returning to the country of his birth. Matt loves life in the tranquil city of Cluj-Napoca and has found that he was able to rediscover his culture by interacting with the warm and friendly locals.
Expat Health Insurance
Cigna Global

With 86 million customer relationships in over 200 countries, Cigna Global has unrivalled experience in dealing with varied and unique medical situations and delivering high standards of service wherever you live in the world.
Moving Internationally?

Sirelo has a network of more than 500 international removal companies that can move your furniture and possessions to your new home. By filling in a form, you'll get up to 5 quotes from recommended movers. This service is free of charge and will help you select an international moving company that suits your needs and budget.