It is easy to get around Valencia – the traffic is busy but still manageable, roads and bike paths are in good condition and there are reliable and affordable public transport options such as the bus and the underground system.
Additionally, thanks to its optimal size, sunny and warm weather, the flat landscape and its infrastructure, riding a bike or walking is one of the best choices for getting around Valencia
---
Public transport in Valencia
Underground
The Metro (underground) connects the city pretty well except in the south of the city. Valencia's underground network is nowhere near as large as most metropolitan underground schemes, but it's still one of the fastest, handiest and most reliable ways to get around.
The underground is integrated with the tram system in Valencia. Fares depend on the distance travelled – Zone A is within the city centre whereas Zones B, C, D are for longer distances, some up to 18 miles (30km) from the city centre. For regular use, the best deal is to get a ten-journey bono (travel card). Also, the underground is the fastest, cheapest and easiest way to the airport (it takes approximately 30 minutes from the city centre).
The downside of the underground is the somewhat limited timetable – it runs until around 11pm (with some exceptions for festivities).
Buses
The bus is another way of moving around the city, but it's a bit of a challenge to understand the route maps as they are not very user-friendly. Buses are less reliable than the underground – don´t be surprised if a bus route is diverted due to a demonstration, a race or a procession, without realising where the everyday bus stop has moved. There are also some buses operating at night, but it´s better to check the timetable beforehand as they only run once every one or two hours.
Buses are slightly more expensive than the underground Zone A. If planning on using both the bus and the underground, there is also a convenient option for a combined card.
A great option for short trips out of the city is the Metrobus – these yellow buses connect the city with nearby villages and the fares are comparatively cheap.
---
Taxis in Valencia
Taxis are very affordable and useful, especially after 11pm when public transport options are limited. The night fares are applicable from 9pm to 7am. Some ride-hailing apps are available in Valencia, but these have been subject to restrictions in the city in recent years.
---
Driving in Valencia
One can easily live in Valencia without a car, but if deciding to buy or rent one, there are some things to be prepared for.
It's usually possible to find free parking in the streets of Valencia. In the centre and other busy areas, the paid parking is marked with blue and orange lines. However, one cannot pay for more than two hours in advance, so this is better for short periods. There are also public carparks throughout Valencia.
It's not unusual to bump into other cars when parking and to leave almost no distance between cars. Another thing to keep in mind is that 'double parking' is very common. One will see cars parked in two rows along the side of the road and the cars from the outer lane are supposed to be pushed if one needs them to move. In this case it's not advised to follow the example of locals – the parking fine and the costs for a tow truck will be high. Also, always check the parking signs around and whether there is a yellow line – even if there is only one spot left among a bunch of cars, it still doesn't mean it's legal to park there.
Valencia is ideal for riding a scooter – they are fast, cheap and can be parked almost anywhere.
---
Cycling and walking in Valencia
The weather is sunny and warm for most of the year, so walking is a good option – and even at night time, it's generally safe to walk in Valencia.
Another great option is to ride a bicycle – the city is well connected by bike paths. The weather, the size and the flat landscape makes Valencia a perfect city for riding a bike. It's a good idea to invest in a good bike lock.
The city also has a public bike scheme known as ValenBisi. The only disadvantage is the public bikes are heavy and sometimes it's difficult to park them – parking spots at the bike stations are limited and the availability can vary. 
Are you an expat living in Valencia?
Expat Arrivals is looking for locals to contribute to this guide, and answer forum questions from others planning their move to Valencia. Please contact us if you'd like to contribute.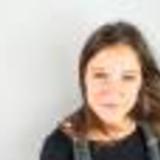 Linda Svilāne
Our Expat Expert
I moved to Valencia in 2007 and I'm absolutely in love with it! I speak English, Spanish, Russian and Latvian, and I'm eager to help other expats to feel at home. Socially I'm a very active person - I'm a passionate squash player, but I also love having a beer with my friends. I adore animals and I'm always happy to meet new people from different cultures! Check out my blog, Moving to Valencia.
Expat Health Insurance
Cigna Global

With 86 million customer relationships in over 200 countries, Cigna Global has unrivalled experience in dealing with varied and unique medical situations and delivering high standards of service wherever you live in the world.
Moving Internationally?

Sirelo has a network of more than 500 international removal companies that can move your furniture and possessions to your new home. By filling in a form, you'll get up to 5 quotes from recommended movers. This service is free of charge and will help you select an international moving company that suits your needs and budget.