Valencia, the third largest city in Spain, is as yet undiscovered by so many. For those looking to immerse themselves in both the Spanish language and culture, then Valencia may just be the perfect Spanish city. Expat life in Valencia can certainly be easy-going, with plenty more advantages than disadvantages.
---
Accommodation in Valencia
+ PRO: Accommodation is affordable
Accommodation is very affordable in Valencia. Most areas are safe and amenable, and there is a wide variety of both furnished and unfurnished housing, with numerous ways of finding a place to stay, including online private advertising, agency windows, or even street advertisements.
- CON: Not many people speak English
Very few private landlords speak English, so it's best to either learn enough Spanish to get by or take a Spanish-speaking friend along when negotiating. There are very few actual houses in Valencia, so most people will live in an apartment. Many apartments in older areas have not been renovated in a long time, and it's best for expats to look for a reformado place. Many people suggest staying away from the Cabanyal area of the city, near to the beach, as it's notorious for petty theft and has a reputation of not being as safe as other areas.
---
Cost of living in Valencia
+ PRO: The cost of living is fairly low
Valencia is a good place to settle, as the cost of living is fairly low compared to other areas. Of course, it is relative to the majority of salaries here, but to eat or drink out can be very cheap if one knows the right places to go. Most cafes and restaurants do a menu del dia, which is usually three courses with a drink. 
Housing is also affordable. Valencia is a very green city that has sunshine for almost nine months of the year, which makes it easy to save money by utilising one of the numerous outdoor gyms or go swimming in the Mediterranean for exercise.
- CON: Taxis tend to overcharge
Although usually quite reasonable, taxi drivers have been known not to put their meters on and overcharge for a trip, so expats need to watch out for this.
---
Healthcare in Valencia
+ PRO: EU citizens can get free healthcare
EU citizens can obtain a European Health Insurance Card (EHIC) before arrival in Spain and this will allow them access to free national health services. However, many people recommend private health insurance for specialists.
- CON: Private clinics are expensive
There are lots of private clinics across the city, but the downside to using one of these is that a patient can end up paying a high price if they don't have health insurance.
---
Getting around in Valencia
+ PRO: Getting around is easy
Valencia is a fairly small city, making it very accessible. It has an underground metro system that covers all of the city and beyond, and a tram that covers the north-western areas of the city. Valencia is also extremely bicycle-friendly and new cycle lanes are constantly popping up all around the city. Public transport is also very reasonably priced.
Are you an expat living in Valencia?
Expat Arrivals is looking for locals to contribute to this guide, and answer forum questions from others planning their move to Valencia. Please contact us if you'd like to contribute.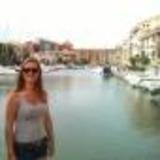 Billie Jago
Our Expat Expert
Billie Jago is a British expat living with her boyfriend in Valencia, Spain. Over the past five years, she has worked as an English teacher in various countries across the world. She has lived in Turkey, China and Thailand, but says it's Valencia that has begun to feel like home.
Expat Health Insurance
Cigna Global

With 86 million customer relationships in over 200 countries, Cigna Global has unrivalled experience in dealing with varied and unique medical situations and delivering high standards of service wherever you live in the world.
Moving Internationally?

Sirelo has a network of more than 500 international removal companies that can move your furniture and possessions to your new home. By filling in a form, you'll get up to 5 quotes from recommended movers. This service is free of charge and will help you select an international moving company that suits your needs and budget.