Expats moving to Valencia will find themselves in a multicultural and welcoming city, which offers a great alternative to other Spanish cities such as Madrid and Barcelona. Valencia is Spain's third-largest city with a population of around 790,000; it's big enough to be considered a metropolis, yet small enough not to overwhelm new arrivals. 
Expats living in Valencia enjoy the crowded terraces in the Canovas and Ruzafa neighbourhoods, as well as the old city centre. Many expats also choose to live outside the city in villages such as L'Eliana, Puçol or Betera, which are very well connected with Valencia by public transport. These areas offer spacious villas, international schools, shopping centres and, above all, much cheaper rentals than the city.
The cost of living in Valencia is lower than Madrid and Barcelona. Property prices have dropped significantly in recent crisis years but expat-friendly neighbourhoods such as Canovas and Avenida de Francia remain expensive. Rental prices are not as high as in Madrid or Barcelona, but there are expensive pockets of the city, generally overlooking the central park (Riu Turia). The port is also a nice place to live, but rentals are not abundant because of the high demand due to the proximity of the universities. 
Valencia has a large expat community, and continues to attract foreigners. The city is also a popular tourist destination and offers several interesting sites to explore, particularly in the city centre. The Ciudad de Artes y Ciencias is a futuristic multi-use building complex that attracts thousands of visitors to the Riu Turia. The Malvarrosa beach offers sea and sun for young and old. The Torres de Serrano, Plaza de la Virgin, Plaza Ayuntamiento, Mercado Central, and many other sites offer a unique mix of traditional and modern.
Gastronomically, the region is home to Paella Valenciana, Spain's most famous dish. Rice dishes are an important part of the Spanish culture. "Come to Valencia for the paella and stay for many other reasons" is a well-known slogan. Those other reasons are not hard to find, one in particular being the attractive climate.
Valencia offers expats a relaxed lifestyle and many opportunities to keep fit in the natural beauty that surrounds the city. All three provinces in the Comunidad Valenciana offer many hiking, biking and climbing options. The nearest ski station is only 62 miles (100km) away from the city. 
Expats will find that Valencia offers a high standard of healthcare with many top-class hospitals. The city is also home to numerous universities that offer quality education and create an interesting and open-minded atmosphere.
Are you an expat living in Valencia?
Expat Arrivals is looking for locals to contribute to this guide, and answer forum questions from others planning their move to Valencia. Please contact us if you'd like to contribute.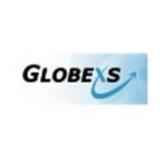 Global Expatriate Services SL
Our Expat Expert
Globexs is a relocation company helping expats in Valencia. We offer short stay furnished accommodation for periods between one month and one year. Our clients are offered a wide range of housing possibilities: villas with pools, luxury flats, convenient city flats, etc. Our destination services include translations, interpreters, and legal advice.
Expat Health Insurance
Cigna Global

With 86 million customer relationships in over 200 countries, Cigna Global has unrivalled experience in dealing with varied and unique medical situations and delivering high standards of service wherever you live in the world.
Moving Internationally?

Sirelo has a network of more than 500 international removal companies that can move your furniture and possessions to your new home. By filling in a form, you'll get up to 5 quotes from recommended movers. This service is free of charge and will help you select an international moving company that suits your needs and budget.