The best places to live in Dubai
Expats will need to consider several important factors when choosing the area or suburb of Dubai in which to look for accommodation, including which type of lifestyle they'd like to have in the emirate, and of course the area or suburb's proximity to their place of work and their children's schools.
Once these factors have been considered and priorities are clearer, it will be down to the type of accommodation preferred, and of course the housing budget or allowance which, in the case of most expats, is included in the employment package.
---
Beach lovers

Jumeirah Beach Residence (JBR)
The Jumeirah Beach Residence is a massive residential development comprising clusters of several high-rise apartment blocks overlooking the Arabian Gulf. The towers are built over an ocean-front promenade called "The Walk", which is lined with retail outlets, restaurants, cafés and hotels. Each cluster includes several swimming pools for the use of residents and a few gyms. Apartments with sea views are naturally quite sought after and command higher rentals but, in general, the area offers good value. JBR is good for young professionals or those who wish to feel like they are always on holiday. There is a holiday vibe all year round, and amenities such as shops, restaurants and the beach are all within walking distance, and there is easy metro access, so personal vehicles are seldom required.
Palm Jumeirah
Palm Jumeirah is a manmade island in the shape of a palm tree that extends into the Gulf. There are two main types of accommodation here: medium-rise apartment blocks on the trunk, most with communal beach access, and expensive villas with private beaches and pools on the fronds. The apartments are rather popular and prices remain stable due to limited supply. The area is often preferred by young couples and families, as although there are no international schools on the Palm itself, Dubai College is situated just across the bay. The area is quieter than JBR and also enjoys beach access, while it is greener too, with more gardens. One slight downside is that a car is a must here as there is no direct access to the metro yet.
Jumeira and Umm Suqeim
Older villas make up small compounds in this part of Dubai. The area is more established, with less construction and the villas near Beach Road are within walking distance of the beach. It's in a good central location and it is rather easy to get taxis. The area is also dotted with schools and is more cosmopolitan. It's still possible to find a bargain here, but expats should beware that some of these villas are not well maintained. Each compound will normally be built around a communal pool and garden. The area is great for families with pets, and the villas also often include a room for domestic helpers. 
Expats with children are spoilt for choice when it comes to international schools in the area. Options include Jumeirah English Speaking School, Emirates International School Jumeirah, Raffles International School and Jumeirah College.
---
City dwellers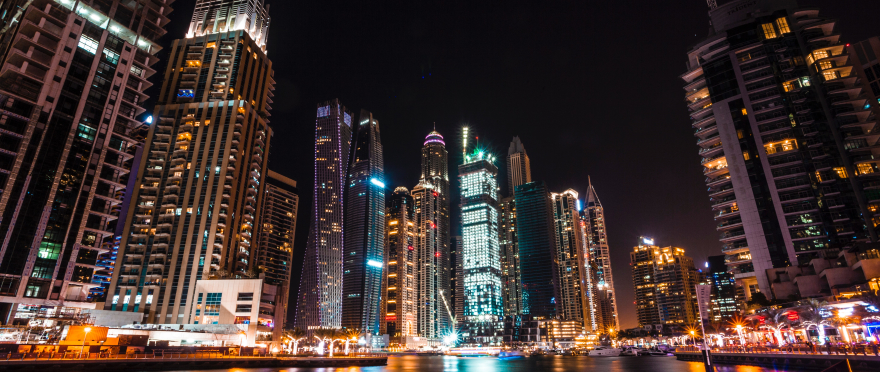 Dubai Marina
Built around a man-made marina, and set one road back from JBR, Dubai Marina is a popular residential area of high-rise apartment blocks, some with great views of the Palm. Several hotel apartment towers can also be found here offering serviced accommodation for short- or long-term lets. Prices are average and availability is good. Marina is good for those accustomed to apartment living. There is great metro access and good views, and while it still close to the sea, it is quieter than JBR.
Dubai International Financial Centre and Downtown
Downtown Dubai is home to the Burj Khalifa, the highest building in the world. This is a fairly new and modern area built for mixed use; residential apartment towers are mixed in with office blocks and hotels. Prices are medium to high, but the build quality is normally exceptional. It's well suited to hip and trendy high-flyers. For those families moving here with children, Hartford International School is nearby, just south of the neighbouring Dubai Design District.
Most accommodation is close to the metro and Dubai Mall, and the area has good access to the older parts of Dubai as it is very central, but there are no beaches, not many gardens, and it may be considered "far" by those living in "New" Dubai.
---
Fauna and flora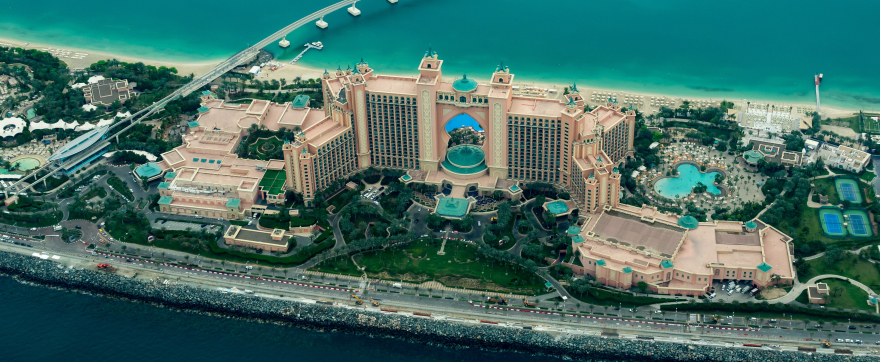 Emirates Living
An Emaar development known as Emirates Living comprises a number of different developments, all built close to the Emirates Golf Course. The Springs is a villa-style development in 15 phases, a two-bedroom unit being the smallest. The Lakes and The Meadows consist of larger free-standing villas with gardens. All the communities share parks, pools and, in some cases, even basketball courts. They're great for families or people with pets. Rentals are reasonable, except for The Meadows, which remains very sought-after.
The area is green and leafy, as well as child-friendly, and parents will be pleased to know that there are a few international schools nearby, including Dubai British School and GEMS Dubai American Academy.
Dubai Silicon Oasis, Victory Heights, Motor City and Arabian Ranches 
All these developments can be found on Emirates Road between the Al Khail roundabout and the E66. The complexes consist of townhouses and free-standing villas, except in the case of Motor City, which also has some low-rise apartment blocks. These developments are popular with expats from South Africa, Australia and the UK owing to the larger houses and gardens, and better value for money. Arabian Ranches is quite popular, older and more established, and therefore more expensive. Built further out into the desert these areas, although often dusty, are quieter and there is more space, making it ideal for families with children and pets.
Expat families will be able to enrol their children in one of several prominent international schools in the area, including GEMS Modern Academy, GEMS United School and Repton School Dubai.
Mirdif and Al Garhoud
Built on either side of Dubai International Airport, Mirdif and Al Garhoud offer older style villa compounds with shared pool access. The rental prices are low to medium in these areas, and the close proximity to good schools makes these popular areas for people with children who prefer value for money.
Cambridge International School Dubai is located in Al Garhoud, while GEMS Royal Dubai School can be found in Mirdif. Deira International School is situated in Dubai Festival City, an area just south of Al Garhoud. The Millenium School is also close by, north of the airport.
---
Culture lovers

Bur Dubai
Bur Dubai is one of the oldest parts of Dubai city. It consists of mostly low- to medium-rise apartment blocks built over shops and restaurants. Traditionally home to expats from the sub-continent and Filipinos, it is a bustling and vibrant area. It's great for singles or couples who enjoy the hustle and bustle, although parking can be an issue, and there aren't any good schools nearby.
---
On a budget

Discovery Gardens, Barsha Heights and Jumeirah Lake Towers (JLT)
More high-rise apartment blocks are on offer in these areas but, sadly, in each case, there are no views to speak of. Discovery Gardens is situated close to Jebel Ali Port at the end of "New" Dubai, while JLT is directly behind JBR on the opposite side of Sheikh Zayed Road. Barsha Heights (formerly known as Tecom) is a free-zone near to the Mall of the Emirates. Accommodation is reasonably priced in these areas as there is plenty of availability. Serviced apartments are common in Barsha Heights and JLT. They are good areas for young couples or single people.
Parents browsing in this area will be happy to know that international schools such as Nord Anglia International School Dubai and Foremarke School are close by.
---
Are you an expat living in Dubai?
Expat Arrivals is looking for locals to contribute to this guide, and answer forum questions from others planning their move to Dubai. Please contact us if you'd like to contribute.
Expat Health Insurance
Cigna Global

With 86 million customer relationships in over 200 countries, Cigna Global has unrivalled experience in dealing with varied and unique medical situations and delivering high standards of service wherever you live in the world.
Aetna

Aetna International, offering comprehensive global medical coverage, has a network of 1.3 million medical providers worldwide. You will have the flexibility to choose from six areas of coverage, including worldwide, multiple levels of benefits to choose from, plus various optional benefits to meet your needs.
Moving Companies
Moving Internationally?

Sirelo has a network of more than 500 international removal companies that can move your furniture and possessions to your new home. By filling in a form, you'll get up to 5 quotes from recommended movers. This service is free of charge and will help you select an international moving company that suits your needs and budget.