After visiting many times, Laura decided to make the move from England to move to Dubai. She started her blog, Laura Lou Travels, to document her new life in Dubai. Here she chats about the ups and downs of being a British expat in Dubai.
About Laura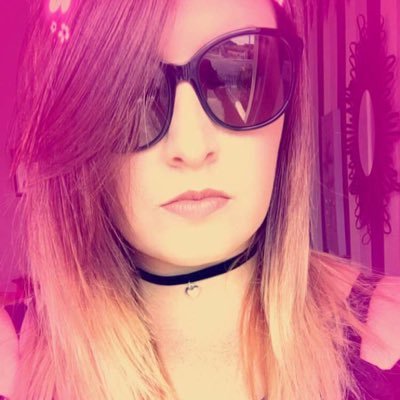 Q: Where are you originally from?
A: UK
Q: Where are you living now?
A: Dubai, UAE
Q: When did you move to Dubai?
A: August 2015
Q: Did you move here alone or with a spouse/family?
A: I moved alone but my auntie and uncle already lived in Dubai
Q: Why did you move; what do you do?
A:  Dubai has always been a dream destination of mine and when my uncle announced he would be moving out here I couldn't wait to visit. I visited a number of times and loved everything about it. On my last visit in January 2015, my uncle said I should move to Dubai and stay with him for a bit if I was serious about living here. So that's exactly what I did – I went back to England, had a long think about what I wanted, sold all of my belongings and quit my job! Now, a year and a half later I have a job working in marketing for a huge company and I have my own apartment and I couldn't be happier!
Living in Dubai
Q: What do you enjoy most about Dubai? How would you rate the quality of life compared to your home country?
A: I love just how safe and clean it is here. There is always something to do and people are so friendly. My quality of life is amazing compared to what it was back in England. I feel like I have left the boring routine of 9 to 5 and I now understand the meaning of 'living for the weekend'!
Q: Any negatives? What do you miss most about home?
A: I miss my family the most, it's so hard being away from them but I'm starting to realise they're only a plane ride or a Skype call away! I also miss some good old English food, it doesn't matter where you are in the world, nowhere can make food better than your home country!
Q: What are the biggest adjustments you had to make when settling into expat life in Dubai? Did you experience any particular elements of culture shock?
A: Life in Dubai is so much more normal than most people may think. I think if you're willing to adjust then it can be done fairly quickly. Getting used to language barriers and the crazy driving on the roads may have been the hardest part. There really is no order to these roads!
Q: What's the cost of living in Dubai compared to the UK? What is cheap or expensive in particular?
A: The cost of living compared to where I'm from in England is crazy! I pay around £1600 per month to rent a one-bedroom apartment right now whereas in England my two-bedroom apartment cost £510 per month! But at the same time, salaries are a lot higher for this reason. Takeout food, on the other hand, is so cheap and they all deliver which can be dangerous for your diet! 
Q: How would you rate the public transport in Dubai? What are the different options? Do you need to own a car?
A: Public transport can't really be relied on in Dubai. The Metro is good but it only runs in a straight line, meaning it's pretty rare that your apartment and your workplace will be on the metro route. I've never gotten on a bus out here because I have no idea where you get one from! Taxis are very cheap and convenient which is good because you can't walk anywhere. There are barely any pavements and an awful lot of motorways!
Q: How would you rate the healthcare in Dubai? Have you had any particularly good/bad experiences with regards to doctors and hospitals?
A: You have to pay for healthcare in Dubai but as part of your work package your employer has to provide medical cover. The level of cover really depends on your employer. I am lucky and I have awesome cover, the experience I have had so far of visiting the doctor has been great but it hasn't been for anything major.
Q: What are the biggest safety issues facing expats living in Dubai? Are there any areas expats should avoid?
A: Dubai is a super safe place to live. The UAE was named the third safest place to live in the world and I couldn't agree more. People respect the law and rarely commit crimes. Obviously things happen and I feel like these are heightened in the media within Dubai and the rest of the world because it's a rarity.
Q: How do you rate the standard of housing in Dubai? What different options are available for expats?
A: The standard of housing is not amazing for the prices you pay. I think that's because I know what I could get for £1600 back in England! Saying that, if you do your research you can find some lovely places. The view from my apartment still amazes me! Most people live in apartments but villas are also an option however they're more expensive. These can be beautiful and really vary in size!
Q: Any areas/suburbs you'd recommend for expats to live in?
A: There are certain areas really geared towards expats and tourists with hotels/bars/restaurants/shops etc. The Marina and JBR are two of the most popular places with expats but this does mean you get less for your money.
Meeting people and making friends in Dubai
Q: How tolerant are the locals of foreigners? Is there any obvious discrimination against particular religions or women etc.?
A: Dubai has a very high percentage of expats meaning you don't often meet locals. Of all the locals I have met, however, I have found them to be the nicest people. Discrimination is a big thing in Dubai unfortunately, certain job roles are only carried out by certain people and these can pay very little, for example, cleaners, maids, shop workers. If you're well-educated you can do very well for yourself. As a woman, I have never experienced discrimination or been unable to do something because of my gender.
Q: Was it easy meeting people and making friends in Dubai? How did you go about meeting new people?
A: Meeting new people in Dubai has to be the easiest thing to do. Facebook is huge for this, there are so many expat groups and meetings often take place. People meet to play sports or go drinking etc. So it's easy to find a group of like-minded people. You definitely need to be outgoing though. I had so many blind friend-dates to Starbucks but now I have some awesome friends. As everyone is in a similar position with their own story to tell, it keeps the conversation flowing.
About working in Dubai
Q: Did you have a problem getting a visa or work permit for Dubai? Did you tackle the visa process yourself or did you enlist the services of an immigration consultant?
A: Once you have been offered a position with a company they have to pay for your visa. You cannot stay in Dubai more than 30 days on a tourist visa so that is something to keep in mind.
Q: What's the economic climate like in Dubai? Do you have any tips for expats looking to find a job there? Which resources did you find most useful?
A: Jobs can be super hard to find here. If you have a degree and experience in a certain area this will really help. You definitely need to make sure you stand out to companies. They have hundreds of people applying for the same position and they don't have time to go through all of the applicants, so if you don't stand out you may just get overlooked. GulfTalent.com is a great websites. Also definitely get yourself on LinkedIn if you're not already. This is used massively by recruiters and companies out here. 
Q: How does the work culture differ from home? Do you have any tips for expats doing business in the Dubai?
A: Things can be slow and quite laid-back but at the same time certain business is very fast-paced. I would definitely say you need to adapt to the ways of working and quickly get used to language barriers and how to overcome them. WhatsApp and email are used a lot for business. You also have to be aware that you're working in the Middle East so for someone like me in marketing this can mean adapting pretty quickly to ensuring things are culturally appropriate. 
Family and children in Dubai
Q: Did your spouse or partner have problems adjusting to their new home in Dubai? Do you think there are any specific challenges for a trailing spouse?
A: I came alone, but I have heard that you need to be married to live with your partner in Dubai, which might be an obstacle for some couples. 
Q: Did your children settle in easily? 
A: I do not have my own children but I know that life out here for children is great. I work within education and have two cousins out here. As the schooling, if a school is private it is generally really good. After all, you get what you pay for.
Q: What are the schools like, any particular suggestions?
A: Schools are great but really depend on what you're looking for like what curriculum you want your children to study etc. You really need to do your research before committing as it costs a lot of money!
And finally…
Q: Is there any other advice you would like to offer new expat arrivals in Dubai?
A: Really get stuck in and embrace where you have decided to call home. You won't last long if you're constantly longing for home comforts. Make friends and attend as many events as you can, there is always something going on. You can always go back home so make the most of now!

► Interviewed in November 2016