As with any large city, there are pros and cons to living in Buenos Aires. It's a vibrant city that offers many entertainment options and has so much to see and do. On the downside, it's crowded and noisy. However, with a highly educated population, there are many international companies with offices in the city. Work is not too hard to come by, provided that one can find sponsorship for a work visa. 
Below are some of the positives and negatives that expats may experience when moving to Buenos Aires. 
---
Culture in Buenos Aires
+ PRO: Cultural offerings 
Buenos Aires is a huge city and offers a million and one things to do. Expats can spend months in Buenos Aires and still not take advantage of everything it has to offer. If looking for something more traditional, like tango classes, this is the place to be. There are also many great museums, tours, sights and cultural centres to visit. These are great places to take part in active, social or academic activities.
- CON: Loud and urban
As a big city, there is a lot of noise from people and cars in Buenos Aires. There are some areas which are more residential, but the streets of downtown Buenos Aires are full the entire day with everyone going about their business. Although there are a few green areas in the neighbourhood of Palermo or near Puerto Madero, for the most part, Buenos Aires is not a green city. If expats are used to many tree-lined streets, they won't be found here. However, a day trip to the nearby town of Tigre is great for a fresh air fix.
---
Nightlife in Buenos Aires
+ PRO: Vibrant nightlife
It's been said that Buenos Aires has the best nightlife of any city in South America. There are so many options that anyone – young or old, straight or gay – can find their niche. There are incredible restaurants and bars that offer exquisite food and drinks. Clubs, or boliches, are open late so anyone can dance the night away. Milongas, or tango dance halls, are also open all night long and are great for those who want a more cultural night out.
- CON: Late nights
Argentinians start their Saturday night around 1am, which is usually when other cities are winding down. It is great for those who like staying out late, but not everyone wants to be out until 8am on a Sunday morning.
---
Expat community
+ PRO: Buenos Aires is HUGE
There is a very large expat community in Buenos Aires. There are people of all ages from all over the world and each is in Buenos Aires for a variety of reasons. Some are just out of college, others moved for work while many even retire in Buenos Aires.
- CON: Buenos Aires is HUGE
For those looking for a city with few foreigners, Buenos Aires is not it. Although English is not spoken in most places, there are still many expats and even more tourists in most parts of the city. Walking down any main street one will hear other languages, especially English and Portuguese.
---
Safety in Buenos Aires
+ PRO: Safe neighbourhoods 
Buenos Aires has certain neighbourhoods that are safe, especially just outside the city in Zona Norte or in areas like Recoleta.
- CON: Petty crime
Ever since the economic crisis, theft and robberies have risen in Buenos Aires. Always stay on the safe side. Do not carry large amounts of money or carry all your credit cards and important documents like passports when not needed. Pickpocketing is also common on busy streets. So, avoid wearing backpacks with visible and easily accessible zippers. 
---
Working in Buenos Aires
+ PRO: Job availability
As Buenos Aires has a very highly educated and trained population, many international companies have offices based in the city. This means that there are jobs available for those qualified and looking for work. Native English is a great quality on one's resume, but keep in mind that an advanced or bilingual level of Spanish will most likely be necessary at any full-time job. There is also a high demand for native English teachers in the city, but only for those who are qualified with a TEFL certificate or who have teaching experience. This is a great option for those who do not speak Spanish yet.
- CON: Work visa sponsorship
To work legally in Argentina expats need to get a company to sponsor a visa and must commit to at least one year of work. This makes it difficult or even impossible for some to work legally, so some find under-the-table jobs like English tutoring or working in a café or bar.
---
Cost of living in Buenos Aires
+ PRO: Cheap public transportation
Public transportation in Buenos Aires is extremely cheap – both buses and the subway. This makes for an inexpensive option to get around. Other specialised services, such as spa or beauty treatments, are also cheaper than most cities. 
- CON: Expensive real estate 
Real estate in Buenos Aires is quite expensive, especially for those who cannot sign a two-year lease with another private property as collateral. This basically means that any foreigner who is looking for a short-term rental is going to pay more than they might expect. Also, real estate is dealt with in USD, which can be a disadvantage to those from outside the US.
---
The Argentinean economy
+ PRO: Good exchange rate
The Argentinian peso is weak in comparison to the USD or EUR, making money go further.
- CON: Frequently fluctuating economy 
The economic situation in Argentina is constantly changing. This makes it hard to give specific details. In general, there is a high inflation rate and prices change from one month to the next. It does not affect those who have foreign earnings as much, but if an expat is working in Buenos Aires and being paid in ARS the buying power of their salary will change constantly. This makes it hard to save money and do financial planning. Argentinians are used to this and save their money in USD to keep it from devaluing.
---
Healthcare in Buenos Aires
+ PRO: High-quality private healthcare 
Private hospitals and insurance companies in Buenos Aires are of a very high quality and readily available. They are also cheap compared to those in other countries like the US. All companies are required to provide health insurance for their workers and most policies cover everything from hospital visits to a variety of prescription drugs. Buenos Aires is also an increasingly popular destination for medical tourism, with many foreigners travelling to the city to get plastic surgery.
- CON: Crowded public hospitals and long waiting lists
Although public hospitals are free they tend to be quite busy, and most people have to wait for hours to be seen by a doctor. In addition, not all public hospitals have access to modern technology.
Are you an expat living in Buenos Aires?
Expat Arrivals is looking for locals to contribute to this guide, and answer forum questions from others planning their move to Buenos Aires. Please contact us if you'd like to contribute.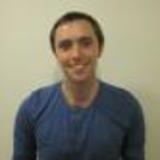 MurphyScott
Murphy works in international education and has lived abroad since finishing university. He currently works at Expanish, a Spanish school in Buenos Aires, where he has lived for six years. He has a lot of experience as an expat living in the city and others are welcome to ask for help get prepared for their new experience abroad.
Expat Health Insurance
Cigna Global

With 86 million customer relationships in over 200 countries, Cigna Global has unrivalled experience in dealing with varied and unique medical situations and delivering high standards of service wherever you live in the world.
GeoBlue

GeoBlue is one of the best international health insurance plans for US expats abroad or internationals residing in the USA. The GeoBlue Xplorer plan includes worldwide coverage and great customer service with access to a premium international network of hospitals and doctors including the Blue Cross Blue Shield network in the USA.
Moving Companies
Moving Internationally?

Sirelo has a network of more than 500 international removal companies that can move your furniture and possessions to your new home. By filling in a form, you'll get up to 5 quotes from recommended movers. This service is free of charge and will help you select an international moving company that suits your needs and budget.