The best places to live in Melbourne
Finding the right area or suburb to live in is an important step for all new arrivals in Melbourne. An expat's neighbourhood becomes their immediate community and will shape day-to-day experiences such as commuting, shopping, entertainment and, for those with children, schooling.
When choosing housing in Melbourne, a good starting point for expats is to consider the kind of lifestyle they're after: convenient city living, beachside sun and sand, family-oriented comfort or a more lively bohemian area.
---
City-dweller areas in Melbourne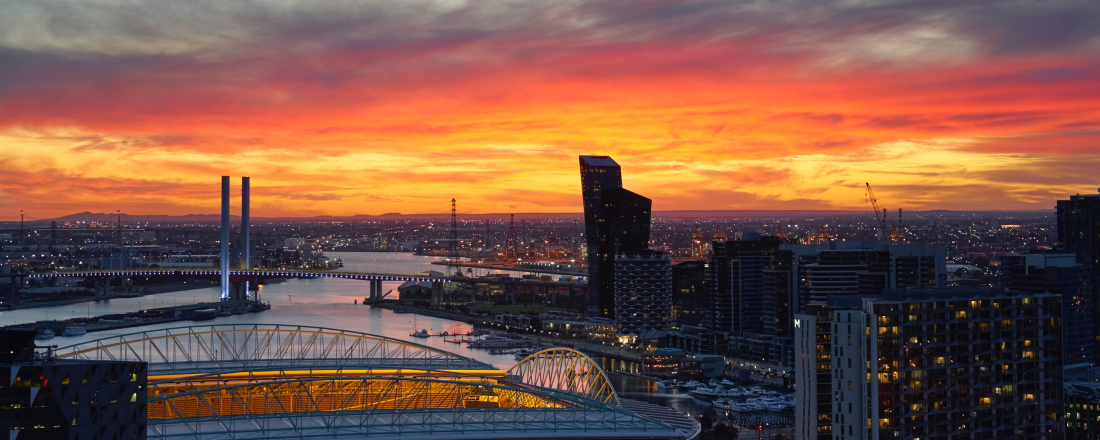 Docklands
Docklands is a bustling riverside suburb comprised of trendy apartment buildings and impressive architecture. The area is popular with young professionals, particularly high-flying business types who work in the adjacent Melbourne Central Business District. Apartments in Docklands are typically pricey, but make up for it with facilities such as gyms and other mod cons on-site. Not to mention the unrivalled views of the Yarra River.
Port Melbourne
Port Melbourne is a fairly recently renovated suburb that offers inner-city bayside living with class and convenience. Despite being one of the more expensive suburbs in the city, Port Melbourne attracts young couples and singles who don't mind forking out for the lifestyle the area offers. Residents also have easy access to public transport to almost anywhere in Melbourne.
---
Beachside living in Melbourne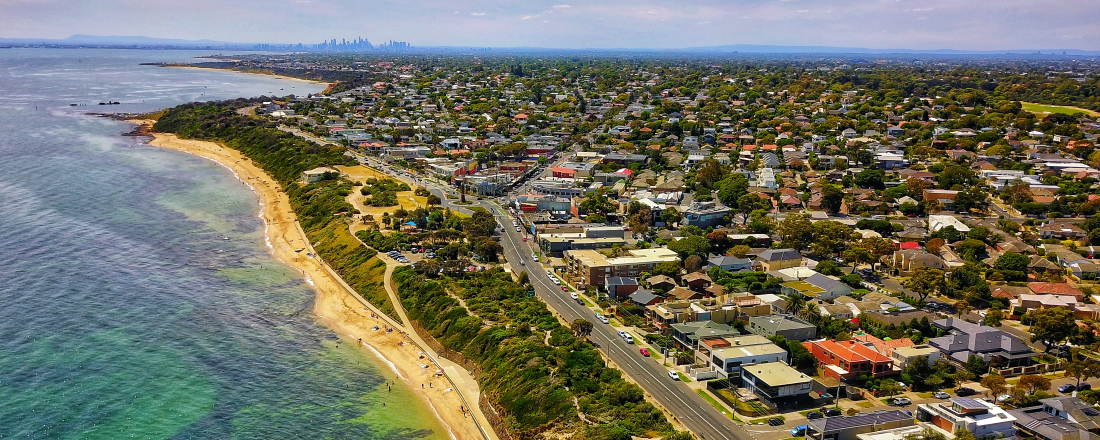 Black Rock
The community of Black Rock is known to be friendly and welcoming, and expats are sure to feel at home in no time. This family-friendly suburb is a great place to raise children thanks to the excellent schools and the predominantly active lifestyle.
Black Rock has countless options for healthy outdoor activities, be it a boot camp on the beach, running in the local parks, the various sports facilities or the many walking/cycling trails. Not to mention the abundance of trendy cafes and restaurants in the area.
Williamstown
On any given sunny summer's evening in Williamstown, it feels like everyone's on holiday. The beachside park fills with locals and nearby residents, all out to make the most of the long warm days. This seaside suburb is just a short train ride away from the inner city, but it feels like the urban sprawl has been left far behind.
Historic buildings and impressive old homes add to the 'country town' feel of Williamstown, though they also add to the high prices of local housing. The suburb has a great family atmosphere, but the cute cafes and eateries also make it popular with young professionals who want to live somewhere a bit removed from the city hubbub.
---
Young and trendy areas in Melbourne

Brunswick
Well suited for singles and couples, Brunswick is a laid-back suburb with plenty of cafes, restaurants and bars. Situated just a few miles from the city centre, Brunswick residents tend to shun cars and opt for the convenience of tram travel. Brunswick is a hive of creativity and unconventionality packed with culture and diversity.
Richmond
For the convenience of city living but the friendliness of suburbia, Richmond is hard to beat. Parts of Richmond are walking distance to the CBD, and the whole suburb is well connected by public transport.
Richmond is a large suburb filled with fantastic eateries and shopping, and it attracts a variety of residents, from young professionals and small families to students. The area is rapidly growing in popularity and there's frequent construction work, which can be inconvenient. Still, for those who want to be in the beating multicultural heart of Melbourne, there's no better place.
---
Family-friendly areas in Melbourne

Hawthorn
Although it lies close to the city centre, Hawthorn has a distinctly suburban feel to it. It's a stunning leafy suburb with plenty of large freestanding homes as well as cheaper apartment options. The proximity of the main Deakin University campus gives it the status of a university suburb and means housing is more affordable, though property prices have been on the rise recently.
Sandringham
A leafy bayside town only a few miles from the city, Sandringham has a relaxed, family-friendly feeling tempered by a touch of prestige. The houses in Sandringham are often gorgeous examples of fine old architecture with lavish layouts. Expats don't have to leave the suburb for great food, and the suburb's handy little shopping village looks like it's been lifted from a country town. There are plenty of fine schools nearby, so it's a good place to settle for those with children. With its impressive architecture and beach-side properties, this suburb is one of the more expensive areas in Melbourne.
---
Further reading
►Accommodation in Melbourne provides an overview of the city's property market
►Read about education and schools in Melbourne
"We have loved living in Malvern, but it is very expensive. South Melbourne would be a good option, as would Hampton if you would like to be close to the water." Read what American expat Christie says about living in Australia.
Image credits: Docklands by Lloyd Williams (Unsplash), Black Rock by Bob Tan (Wikimedia Commons), Cityscape by Pat Whelen (Unsplash), Burwood by Mitchell Luo (Unsplash)
Are you an expat living in Melbourne?
Expat Arrivals is looking for locals to contribute to this guide, and answer forum questions from others planning their move to Melbourne. Please contact us if you'd like to contribute.
Expat Health Insurance
Cigna Global Health Insurance - 10% off any plans bought in November and December 2023

With Cigna, you won't have to rely on foreign public health care systems, which may not meet your needs. Cigna allows you to speak to a doctor on demand, for consultations or instant advice, wherever you are in the world. They also offer full cancer care across all levels of cover, and settle the cost of treatments directly with the provider. Cigna is currently offering a 10% discount for seniors (over 60) on their Silver package.
Moving Internationally?
International Movers. Get Quotes. Compare Prices.

Sirelo has a network of more than 500 international removal companies that can move your furniture and possessions to your new home. By filling in a form, you'll get up to 5 quotes from recommended movers. This service is free of charge and will help you select an international moving company that suits your needs and budget.

Get your free no-obligation quotes from select removal companies now!