On a map, Australia may look far removed from the rest of the world, but expats will hardly find the lifestyle in Sydney hard to adapt to. The city is a top choice for many expats thanks to its minimal culture shock, gorgeous weather, pristine beaches, and thriving nightlife.
Sydney provides working professionals with an attractive work-life balance and, on top of a general respect for time outside of the office, employees can expect to receive at least four weeks of paid holiday every year, generous health benefits and contributions to superannuation. This leaves many expats not only feeling appreciated and highly valued but also well-situated to take advantage of the things which make Sydney such an attractive city: outdoor pursuits, a world-class culinary scene and a culture centred on camaraderie. 
---
Shopping in Sydney
Fashionistas may choose Paris, Los Angeles or New York City as the best shopping destinations on the planet, but Sydney is quickly earning its stripes as a world leader. The city claims a number of boutique clothing stores, vintage stores, high-end shopping malls and anything else under the sun.
The Queen Victoria Building is a must-see for anyone who loves to shop. Located on George Street, the venue is filled with clothing, shoes, accessories, and so much more. Shoppers can also check out one of the many cafés tucked away throughout the building if they need to take a break or recharge their stride. Westfield Shopping Centre is another great place to look for clothing, shoes, home furnishings and accessories.  
Whether searching for vintage clothing, jewellery, or handmade purses and wallets, the Rocks Markets should be high on anybody's list of shopping bests. 
---
Restaurants in Sydney
Whether expats are in the mood for Italian, Thai or authentic Aussie food, Sydney has something to satisfy any palate. Like many big cities around the world, dining out can be expensive, but if a person knows where to look, they can keep their costs low without sacrificing an opportunity to indulge.
Pubs and hotels are popular quick eats choices, and many offer happy hour specials. Anyone celebrating a special occasion or in the mood for a fancier restaurant should be sure to scope out Darling Harbour, where patrons can enjoy good seafood and watch the sun set over the water.
---
Nightlife in Sydney
While Sydney may be known for attractions like the Opera House and the Harbour Bridge, its nightlife is thriving at all hours and the city boasts some of the best nightclubs and pubs in the world. 
Expats wanting to go where the crowd is on a Friday or Saturday night should head to Kings Cross, where some of the city's best nightclubs are found. For trendier hangouts head to Darling Harbour and check out one of the many bars along the wharf. 
Other areas of the city to explore include Kings Street in Newtown and Oxford Street in Darlinghurst. Both of these areas offer a wide selection of pubs to choose from and drink prices tend to be slightly cheaper than at venues in the city centre.
Are you an expat living in Sydney?
Expat Arrivals is looking for locals to contribute to this guide, and answer forum questions from others planning their move to Sydney. Please contact us if you'd like to contribute.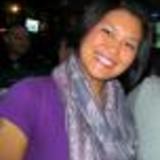 KatharineHoffmann
Our Expat Expert
Katharine Hoffmann is a freelance writer currently living in Sydney, Australia. After the onset of a Quarterlife Crisis in December 2010, she packed her bags and moved to the Czech Republic to figure out what comes next in her life, only to discover a passion for wanderlust and living life on her own terms. When she's not boarding a plane to another country, she's drinking copious amounts of coffee, falling in love with life in Australia, and perfecting her Aussie accent. Follow her blog Living The Expat Life.
Expat Health Insurance
Cigna Global

With 86 million customer relationships in over 200 countries, Cigna Global has unrivalled experience in dealing with varied and unique medical situations and delivering high standards of service wherever you live in the world.
Moving Internationally?

Sirelo has a network of more than 500 international removal companies that can move your furniture and possessions to your new home. By filling in a form, you'll get up to 5 quotes from recommended movers. This service is free of charge and will help you select an international moving company that suits your needs and budget.